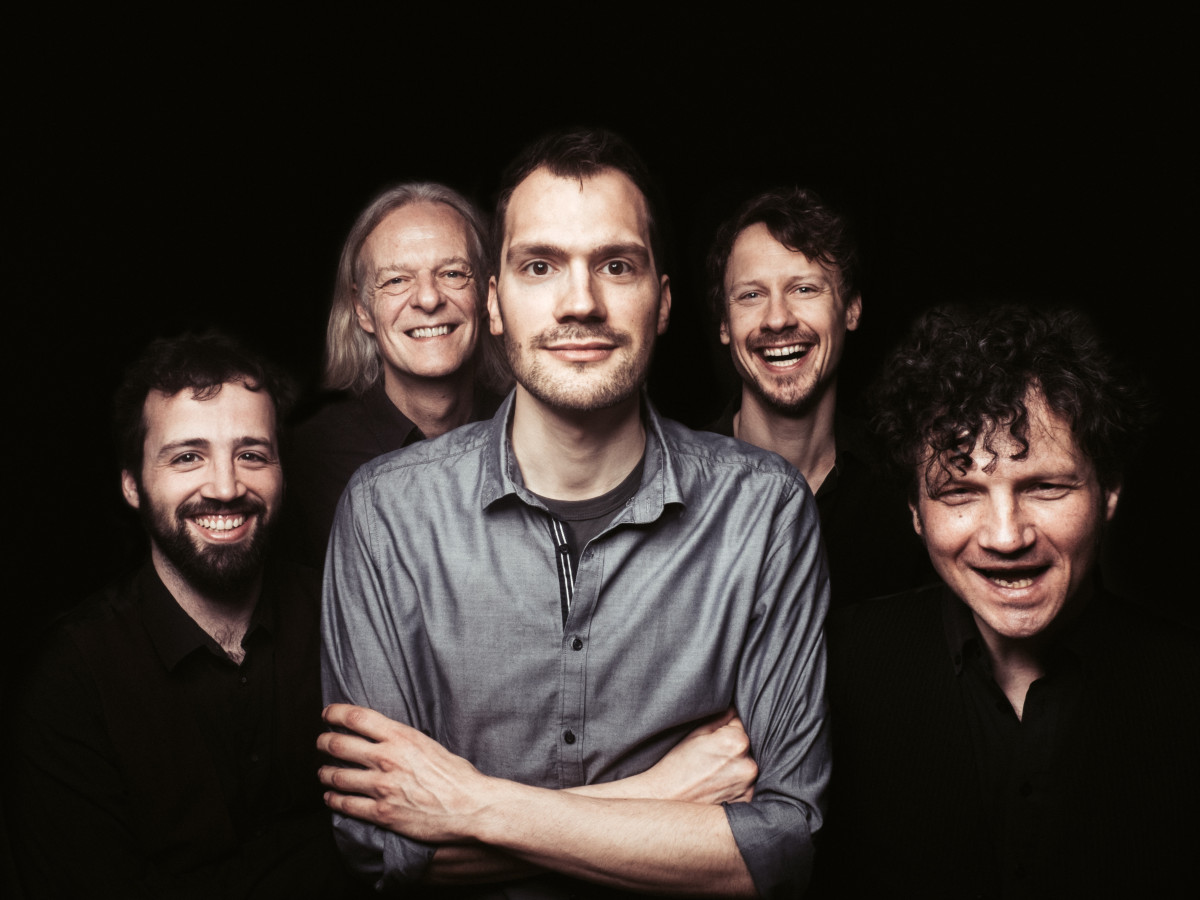 3 × j(A)zz! | Simsa Fünf: Perpetuum mobile (AT)
Featuring:
Andrej Prozorov - soprano saxophone
Florian Sighartner - violin
Heimo Trixner - guitar
Carles Muñoz Camarero - cello
Sebastian Simsa - drums, compositions
Simsa Fünf was founded by Sebastian Simsa in 2017. The quintet has its roots in jazz and improvised music, with major influences ranging from classical chamber music and film music to folk music. A crucial feature of the ensemble's sound is the original and highly thrilling orchestration along with Simsa's compelling style of composition, which he refers to as "instrumental storytelling". The band's debut album, The Time We Need was nominated for the German Record Critics' Award and received rave reviews in Austria and Germany. Perpetuum mobile, the band's second release, has again been comprised of tunes telling stories, which Simsa experienced over the past few years. His songs are portrayed anecdotes of childhood memories, journeys, neighborhood, impressive encounters and small electronic troublemakers. Real experiences immingle imperceptibly with unconsciously invented memories. The band's detailed focus on creating versatility among their sensation of various sound combinations is an essential trademark of this well attuned ensemble.
Tickets are available for 3500 HUF on the spot, online at bmc.jegy.hu, and at InterTicket Jegypont partners across Hungary.
Table reservations are automatically added during ticket purchase.
Please note that if you purchase an odd number of seats, you might have to share the table with others, especially if the concert is sold out.
For the best dining experience please arrive around 7pm.
We hold reservations until 8pm.
For more information, please call +36 1 216 7894
℗ BMC