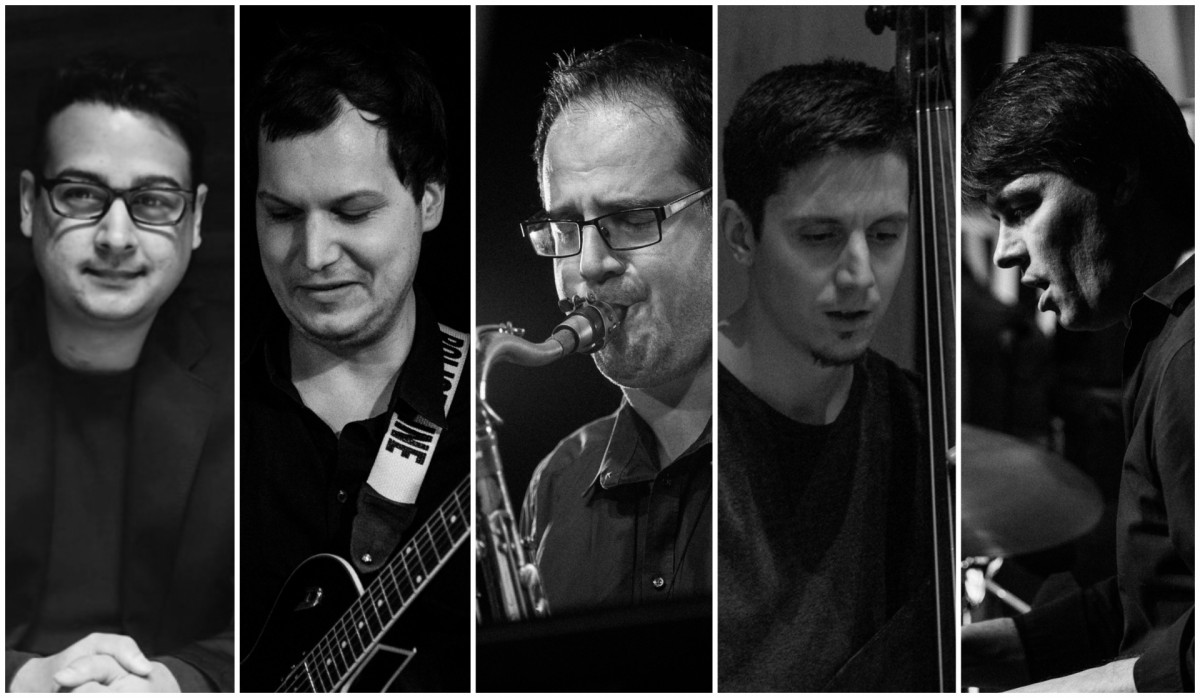 Bendegúz Varga Quartet & Tzumo (HU)
Featuring:
Bendegúz Varga - drums
János Ávéd – saxophone
Árpád Tzumo - piano
Márton Fenyvesi – guitar
Ádám Bögöthy - double bass
Bendegúz Varga drummer-composer founded his own formation in 2015.
The special two-guitar quintet's first album called Goldmund was released in 2018, with significant success among audiences and critics alike.
The members of the band belong to the forefront of the middle generation of Hungarian jazz.
In addition to the founding members (Bendegúz Varga - drums, János Ávéd - saxophone, Márton Fenyvesi - guitar), this time Árpád Oláh Tzumo will join on piano, replacing guitarist Csaba Czirják in the band.
Fitting into today's mainstream jazz credo, the meticulously crafted music is emotionally and emotionally cohesive, and the original compositions leave big opportunity for improvisation.
Music with a serious emotional charge can be easily accommodated by even more inexperienced lestener in the jazz genre.
The ensemble's playing well reflects the diverse musical interest of the musicians, their different musical backgrounds, in which their common ground is the langauge of the acoustic jazz.
In 2020, Varga Bendegúz is already working on new compositions, on the material of his next album, from which we can certainly get a taste on this concert.
Tickets are available for 1800 HUF on the spot, online at bmc.jegy.hu,
and at InterTicket Jegypont partners across Hungary.
Table reservations are automatically added during ticket purchase.
For the best dining experience please arrive around 7pm.
We hold reservations until 8pm.
For more information, please call +36 1 216 7894
℗ BMC