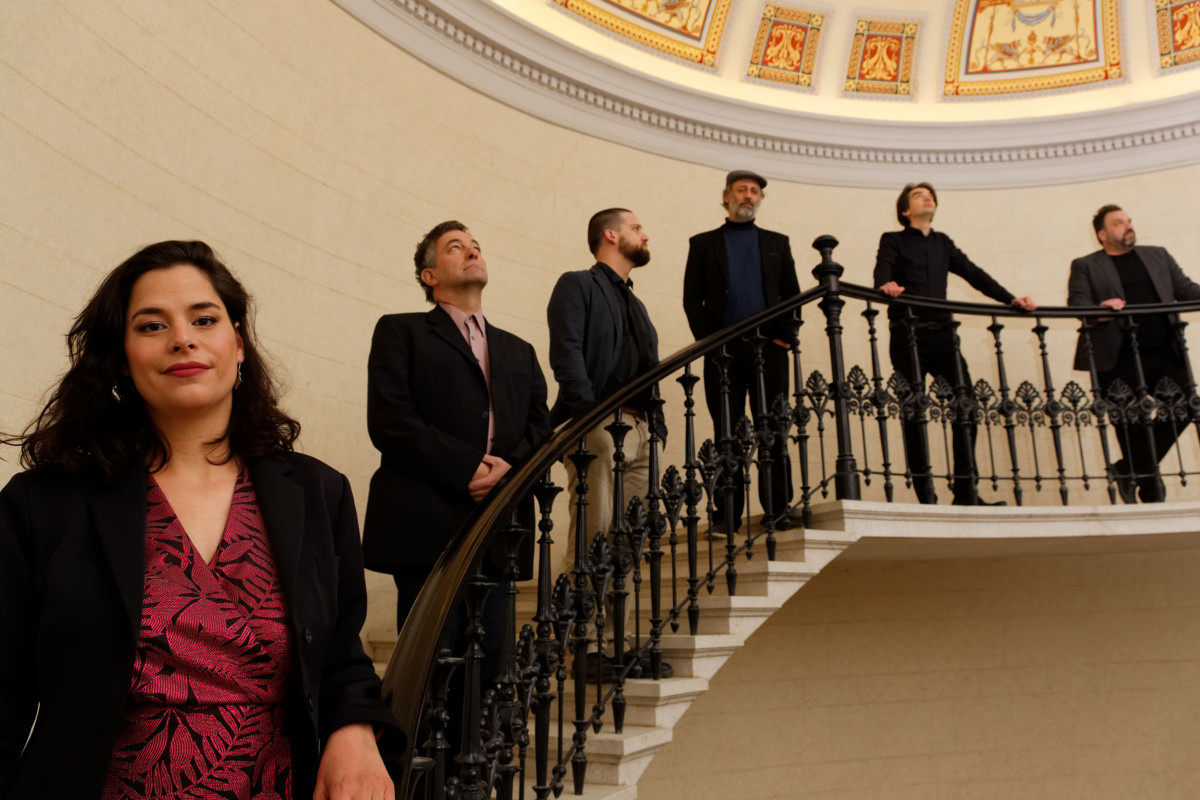 Featuring:
Bori Magyar - vocals
Zoltán Mizsei - keys, elektronics, vocals
Dániel Kardos - guitar
Béla Ágoston - winds
Ábel Dénes - double bass
László Farkas Keönch - percussions, drums, vocals
Gallery tickets will be available on the spot even if the online ticketing system tells you that the show is sold out. Please order your drinks downstairs at the bar if you are seated on the gallery.
"How is it in this wide world to discover unknown feelings and sounds in the familiar, the familiar in the unknown. To spin with the earth, to travel on the flow, to meet unexpected homeliness in places not yet visited. We have embarked on an adventurous journey together in this wide world, and we are still at the beginning, we are looking forward to continuing!" (Bori Magyar )
Bori Magyar has been an active singer in Hungarian ethno and world music since 2007. As an imprint of her musical inspirations over the past ten years, she produced her first solo album, whichs she will present at Opus too. She invited the instrumental contributors to the album, who are also the dominant representatives of Hungarian world music, from her current and former fellow musicians. Based on her own ideas, the singer commissioned Zoltán Mizsei and Dániel Kardos to arrange the music of the album, which draws mainly from the traditional music sources of Hungarian and other nationalities.
Tickets are available for 2000 HUF on the spot, online at bmc.jegy.hu, and at InterTicket Jegypont partners across Hungary.
Table reservations are automatically added during ticket purchase.
For the best dining experience please arrive around 7pm.
We hold reservations until 8pm.
For more information, please call +36 1 216 7894
℗ BMC