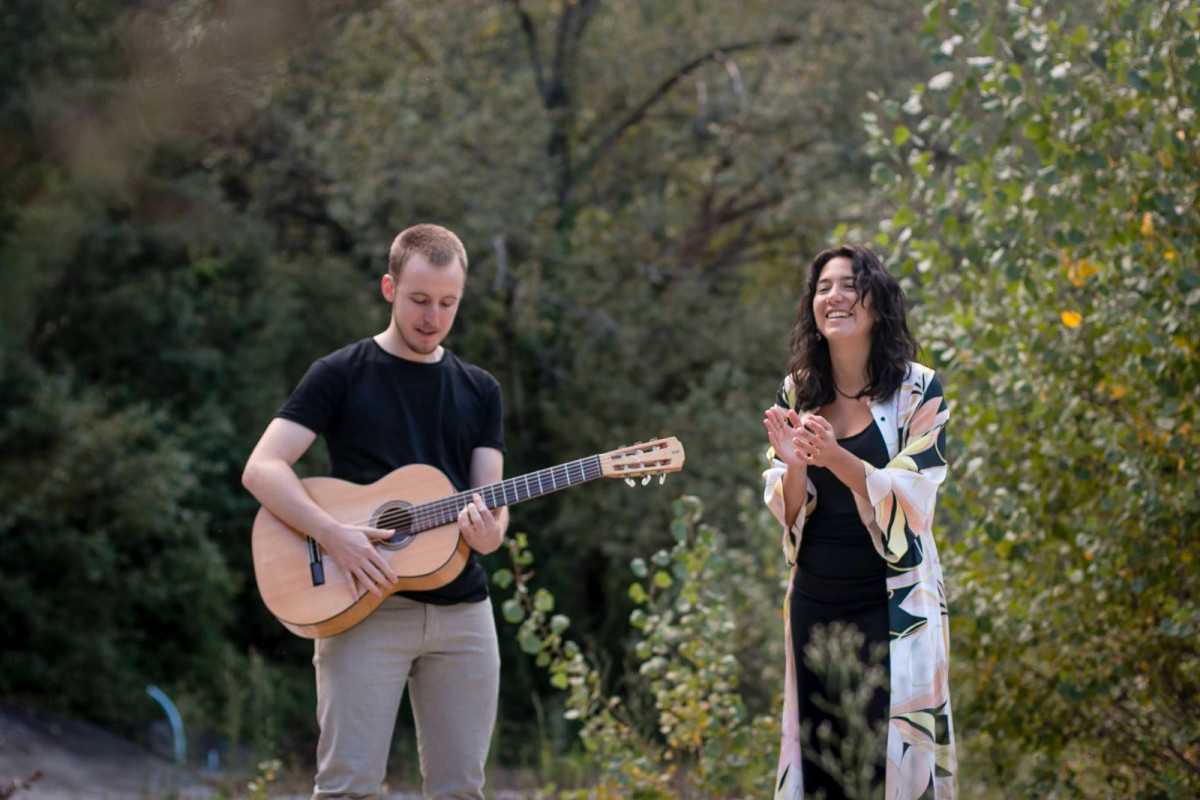 Catalan Jazz on Tour | Lia Sampai Trio (CAT) with special guest Carlo Fidel (CU)
Featuring:
Lia Sampai - voice, songwriting
Adrià Pagès - guitar
Gerard Morató - piano
Special guest:
Carlo Fidel - voice, guitar, piano
Lia Sampai is a singer-songwriter and an actress. She entered the music industry in 2017 by participating in original song contests. Despite being self-taught, she began composing her own songs, focusing on the lyrics and interpretation of her own verses. Her talent and hard work earned her more than twenty awards at the national and international level, and she is currently preparing her third album, which will explore her experiences in Terres de l'Ebre, a region that often serves as inspiration for her music.
Lia Sampai, Adrià Pagès and Gerard Morató excel in creating narratives that encompass both personal and social aspects, delving into the most intimate and vulnerable corners of human experience. Their music is characterized by simplicity and a sense of complicity, allowing listeners to connect with their stories on a deep level. Through their artistry, they construct a bridge between the personal and the universal, exploring themes that resonate with individuals and society as a whole. Their ability to touch upon intimate and fragile emotions adds a profound and authentic dimension to their work, inviting listeners to reflect and connect with their own experiences.
Lia Sampai finds inspiration for her songwriting in the genres of Nova Cançó (Catalan New Song) and Chanson Française (French chanson). She draws influence from renowned artists such as Raimon, Maria del Mar Bonet, Lluís Llach, Édith Piaf, Jacques Brel, and Georges Brassens, who are her most cherished references. These artists have made significant contributions to their respective musical traditions and have left a lasting impact on the singer-songwriter genre.
With the support of Institut Ramon Llull and JAZZ I AM within the project of Catalan Jazz On Tour.
Tickets are available for 3500 HUF on the spot, online at bmc.jegy.hu, and at InterTicket Jegypont partners across Hungary.
Table reservations are automatically added during ticket purchase.
Please note that if you purchase an odd number of seats, you might have to share the table with others, especially if the concert is sold out.
For the best dining experience please arrive around 7pm.
We hold reservations until 8pm.
For more information, please call +36 1 216 7894
℗ BMC