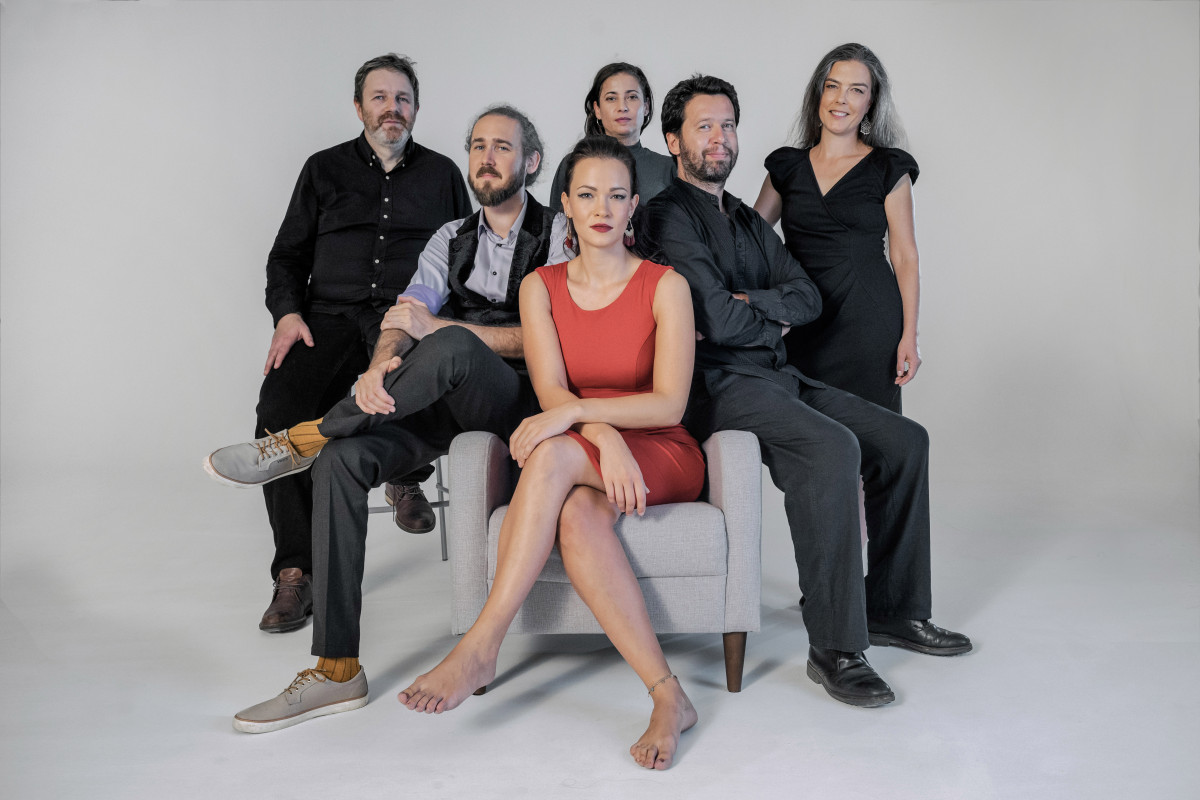 CANCELLED | FreshFolk | Chalga (HU)
Featuring:
Bori Fekete - vocals
Móni Horváth - saxophones, kaval, flute, vocal
Barbara Kuczera - violin, vocals
Dávid Szegő - drums
Szabolcs Takács - bass guitar, double bass
Tamás Zagyva - guitar
Dear Guests,
In accordance with the state of emergency declared in Hungary, Budapest Music Center is cancelling all events between November 10 and December 10, 2020 as a force majeure measure.
Tickets purchased online will be automatically refunded by Interticket. Tickets purchased in person are refundable online at jegy.hu/altalanosjegyvisszavaltas. Please check BMC's website for further announcements.
We appreciate your cooperation and understanding.
Budapest Music Center
---
Chalga is the kind of music that would be heard from an imaginary Kuruc military camp in the late 1600s on a night after a successful siege, with a couple of rock, jazz, and seventies funk records mixed in the loot. The band uses Balkan and Hungarian folk music unscrupulously. It might as well be pop music, like the original Bulgarian chalga, if they had a regular 4/4 song that could be danced by everyone. But fortunately the band has its eyes on something much more complex.
Chalga's history dates back to the mid-2000s. After numerous festival performances and two CDs ('Sabir', 2006; 'Erdő, erdő' 2010), the band went on a hiatus. They reactivated in 2018: significantly transformed, leaving the Middle Eastern rhythm section behind, playing music that's more fresh and less folky. The band's members are well known musicians from the Hungarian rock, jazz, folk and world music scenes. Their fresh start is marked by the 2019 EP '... három, négy, öt' which features old and new songs to symbolize the transition. The band is currently working on their new album.