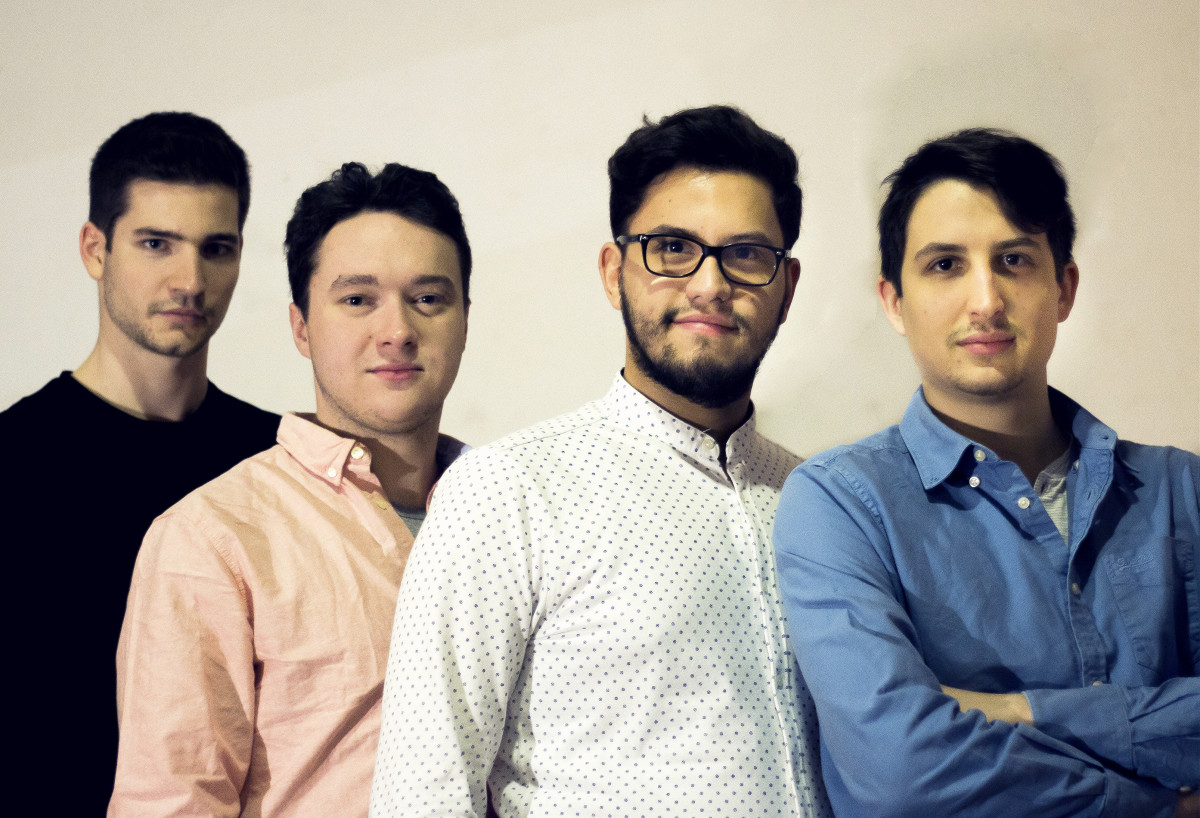 Choose Cheese, feat. Tamás Papp (HU)
Featuring:
Márton Menyhért - guitar
Dániel Cseke - saxophone
Zalán Berta - bass guitar
Bence Baranyi - percussion
guest: Tamás Papp - piano
Choose Cheese is a young jazz group "with aesthetic consistency avoiding any compromises", as Kornél Zipernyovszky put it in Magyar Narancs. There are many sources in the music of the quartet – mainstream, avant-garde and free jazz, blues, Hungarian folk music, contemporary and classical music – and it is important to them to summon iconic figures of international and Hungarian music. At the same time, their purpose is to create from existing or non-existing style elements more in their music than the just the sum total of them.
During their performances, in their own compositions, improvisations, or self-decomposing free improvisations, they emphasize compositional and improvisation techniques, different from those of the mainstream. Their most common means is melodic, linear and collective improvisation, and the steady rolling of each other's ideas.
The group is an open formation, so they often invite guests to their performances, this time the talented young pianist, Tamás Papp. In addition to the material of Choose Cheese's latest album, Secrets, the concert program gives us a good taste of Tamás Papp's compositions as well.
Tickets are available for 1500 HUF on the spot, online at bmc.jegy.hu,
and at InterTicket Jegypont partners across Hungary.
Table reservations are automatically added during ticket purchase. We hold reservations until 8pm.
For more information, please call +36 1 216 7894
℗ BMC