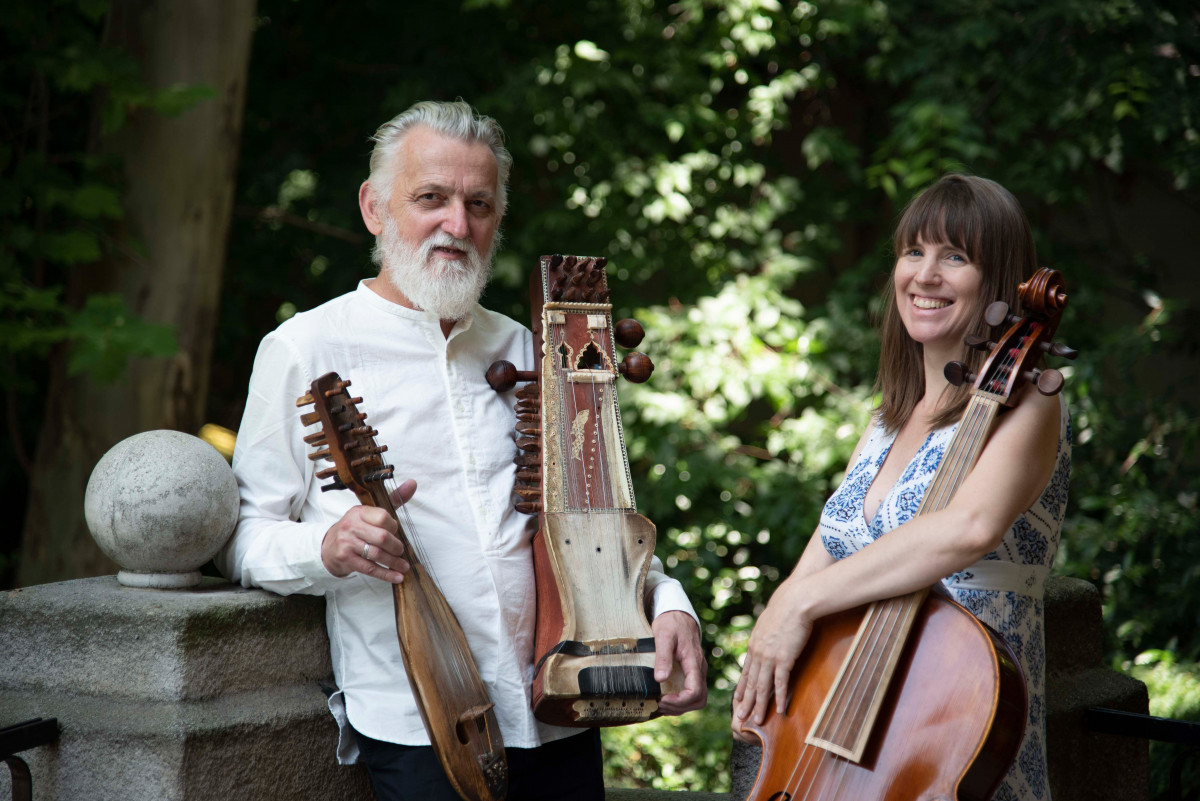 Ditta Rohmann - Szabolcs Szőke: Duetti, paralleli (HU)
Album debut
Opus Jazz Club
Featuring:
Ditta Rohmann - cello, vocals
Szabolcs Szőke - gadulka, sarangi, array mbira
The versatile, internationally acclaimed and multi-award winner cellist, Ditta Rohmann, is an authentic and passionate interpreter of J.S. Bach's music just as well works written by twentieth century and contemporary composers. She also often ventures into territories of other musical styles like jazz, or world music. An excellent proof of this is the present duo, founded in 2014 with Szabolcs Szőke, Artisjus award winner composer and specialist of various Balkanic and oriental string instruments. The two artists are exploring entirely new sound possibilities by playing the cello, gadulka and sarangi – string instruments of completely different origin and distinct playing techniques – giving Szabolcs Szőke's compositions a unique, individual taste.
During their performances free improvisation is also used by the two soloists as means of artistic expression. Sometimes the cello and Ditta's voice are accompanied by the magical harp-or bell-like sounds of the array mbira, a radical redesign of the African mbira instrument.
It is no exaggeration to say that the duo's debut album Duetti, paralleli, now released by Hunnia Records, unlocks the complete richness and beauty of the two strings.
Tickets are available for 2000 HUF on the spot, online at bmc.jegy.hu,
and at InterTicket Jegypont partners across Hungary.
Table reservations are automatically added during ticket purchase. We hold reservations until 8pm.
For more information, please call +36 1 216 7894
℗ BMC