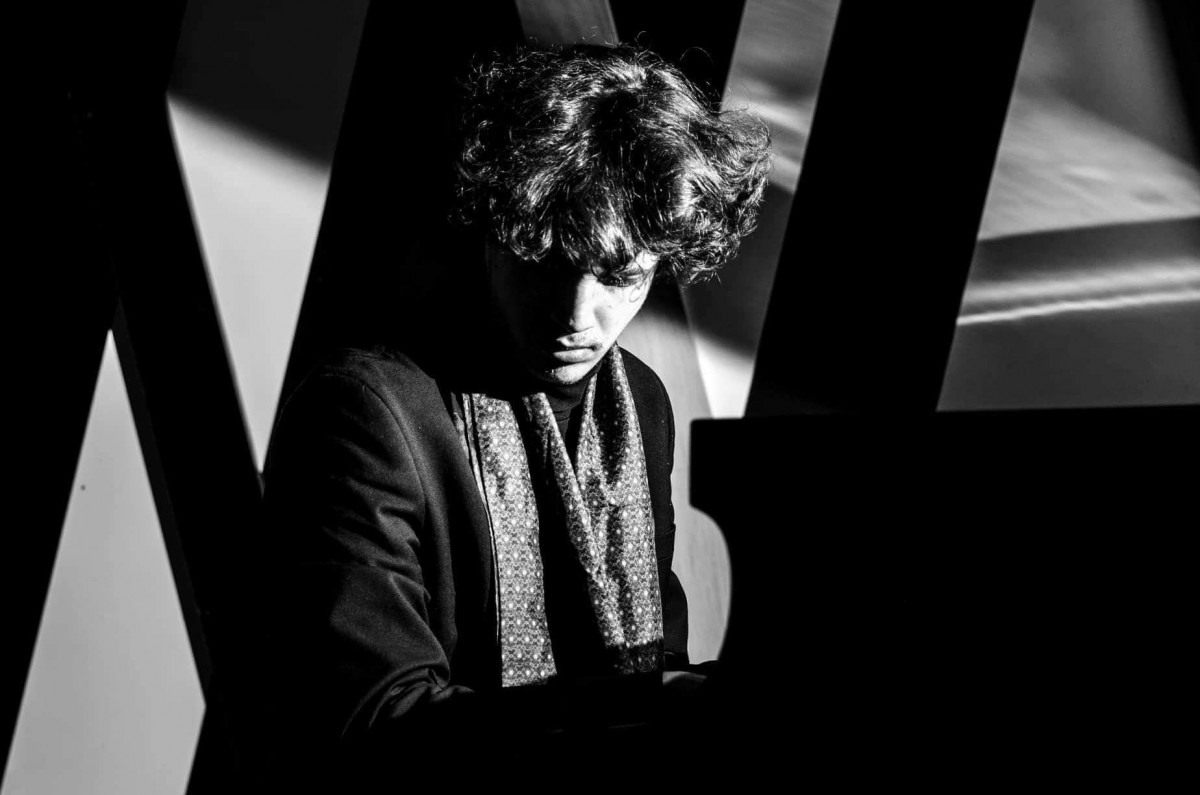 Elemér Balázs Jr.: Five scenes based on Goethe's Faust (HU)
Featuring:
Elemér Balázs Jr. - piano
Zoltán Schwartz - violin
András Kalocsai - viola
Lilla Szabó - cello
Dániel Ali Lugosi - clarinet
Elemér Balázs Quartet:
Kornél Fekete-Kovács - trumpet
József Balázs - piano
Krisztián Lakatos Pecek - double bass
Elemér Balázs - drums
Few legendary figures have inspired so many artists as Faust. In particular, Goethe's work has proved a lasting source of inspiration: it is not simply a cornerstone of literature, but prompts all generations of musicians and composers to elaborate their personal reflections. Elemér Balázs Jr. originally conceived the music as a contemporary piano quintet, in which jazz and improvisation play a major role alongside classical elements. The composer has invited his distinguished musician friends to the concert, who are performing together for the first time. The title of their concert refers not to specific scenes from the drama, but to musical scenes that, like in a Wagnerian opera, are linked by leitmotifs that re-emerge and interlock from time to time.
Tickets are available for 3500 HUF on the spot, online at bmc.jegy.hu, and at InterTicket Jegypont partners across Hungary.
Table reservations are automatically added during ticket purchase.
Please note that if you purchase an odd number of seats, you might have to share the table with others, especially if the concert is sold out.
For the best dining experience please arrive around 7pm.
We hold reservations until 8pm.
For more information, please call +36 1 216 7894
℗ BMC