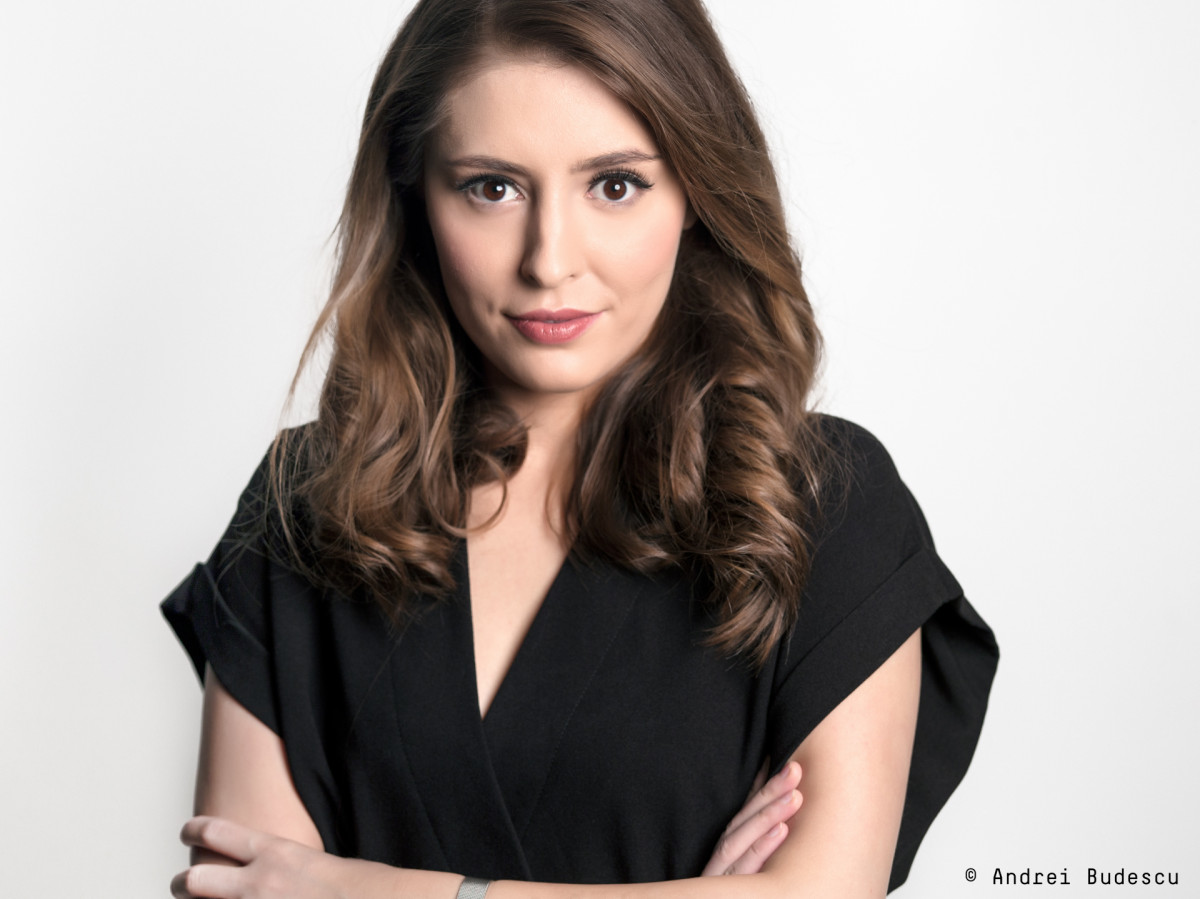 Elena Mîndru Finnection (R/FI)
Featuring:
Elena Mîndru - vocals
Sampo Hiukkanen - violin, saxophone
Tuomas J. Turunen - piano
Mikko Pellinen - double bass
Jonatan Saarikoski - drums
Elena Mîndru is part of the upcoming young jazz musicians' generation. Romanian of origin, having a BA diploma classical composition obtained at Cluj-Napoca/Kolozsvár, she has been living in Finland since 2012. She completed her masters in jazz within the Nordic Master of Jazz program and currently is a doctoral student at the Sibelius Academy's Jazz Department in Helsinki. As an active jazz singer, as well as a vocal coach, Elena Mîndru is also a trained composer. She writes most of her music, including pieces for symphony orchestra, big band, string quartets and many other constellations.
Among the numerous awards received in jazz festivals and competitions around Europe, the most important for her was the 2nd Prize and the Public Prize by a jury presided by the great Quincy Jones, at the Shure Montreux Jazz Voice Competition in 2012.
Elena Mîndru has released two jazz albums as a bandleader, through her own label EM Records. She has performed as a jazz vocal soloist with the European Jazz Orchestra, the Transilvania Philharmonic Orchestra, the Finnish Air Forces Big Band and many other significant bands in Europe.
Elena Mîndru Finnection will be performing songs from their album released in 2014, Evening in Romania (EM Records), which is mainly based on the singer's and pianist's compositions inviting the listener to an exotic musical journey. Their jazz music is spiced up in an inventive way with elements of traditional music from Romania. Elena Mîndru is accompanied by an acoustic jazz quartet that includes violin – a special and distinct flavor of their sound – which sometimes skillfully changes into saxophone, emphasising the multi-instrumentalism of Sampo Hiukkanen.
Tickets are available for 1500 HUF on the spot,
online at jegy.hu, and at InterTicket Jegypont partners across Hungary.
Please don't forget to reserve a table after purchasing your ticket, as seating at Opus Jazz Club can only be guaranteed in this case.
We hold reservations until 8pm. Remaining tables are assigned on a first-come, first-served basis.
For reservations, please call +36 1 216 7894 and have your ticket or voucher at hand.
℗ BMC