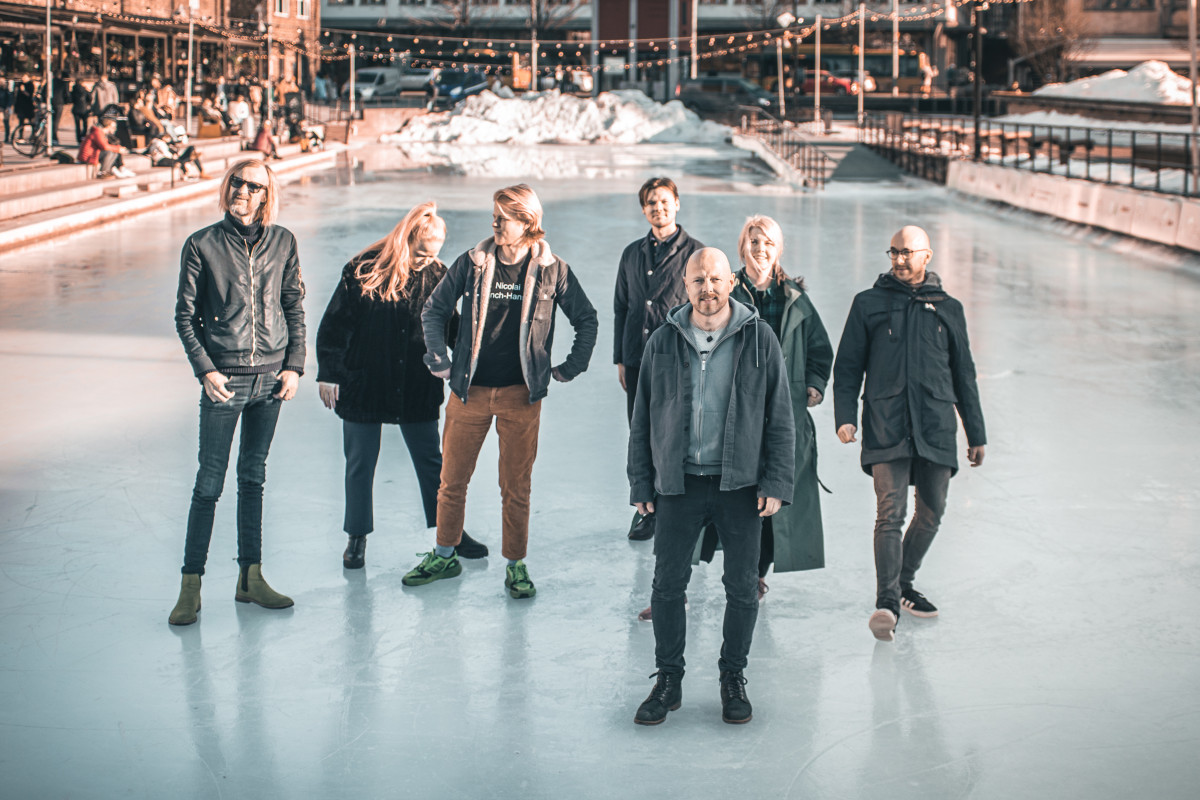 Ingebrigt Håker Flaten: (Exit) Knarr (NO)
Featuring:
Ingebrigt Håker Flaten – bass, compositions
Erik K. Pedersen - trumpet
Karl Hjalmar Nyberg - saxophone
Jonathan Horne - guitar
Joakim Rainer Petersen – piano, keyboards
Olaf Olsen – drums
Gallery tickets will be available on the spot even if the online ticketing system tells you that the show is sold out. Please order your drinks downstairs at the bar if you are seated on the gallery.
(Exit) Knarr came together after the pandemic forced Håker Flaten to move back to his native country Norway. A commission by Vossa Jazz festival created an opportunity to gather a group of fantastic Scandinavian musicians he had long wanted to work with. The COVID pandemic made it impossible to carry out Vossa Jazz as planned both in 2020 and in 2021. The music was finally premiered at Vossa Jazz on September 26, 2021 in connection with the release of the album on ODIN Records (artwork by renowned painter Lars Elling).
A Knarr is the type of ship that was built in Scandinavia a thousand year ago and was used to sail the world – just as Ingebrigt Håker Flaten traveled the world driven by his musical adventures. (Exit) Knarr is a homage to the different places he visited, each song capturing the spirit of cities like Austin, Trondheim and Amsterdam.
(Exit) Knarr is a musical plethora that draws from the bassist's extensive background across different genres and traditions built up over a long career. The music draws as much inspiration from jazz and avant garde as from world music and psychedelic rock.
This concert is supported by EJN's Green Pilot program. The EJN Green Pilot tours focus on innovative touring models based on the principles of sustainable touring and fair and balanced practices in the music sector. They consist of international tours of artistic projects between at least four different venues and involving at least two EJN members. Transportation between the venues is done in the most sustainable way, and different "green actions" and communication actions are put in place for each of the concerts, in accordance with the EJN Green Rider. Green Pilot Tours is a project by Europe Jazz Network (EJN), co-funded by the European Union under the Creative Europe programme 2022-2024. Through this project, EJN offers a financial contribution to its members designed to stimulate collaboration between EJN members and to put in place sustainability actions in organising tours and events.
Tickets are available for 3500 HUF on the spot, online at bmc.jegy.hu, and at InterTicket Jegypont partners across Hungary.
Table reservations are automatically added during ticket purchase.
Please note that if you purchase an odd number of seats, you might have to share the table with others, especially if the concert is sold out.
For the best dining experience please arrive around 7pm.
We hold reservations until 8pm.
For more information, please call +36 1 216 7894
℗ BMC