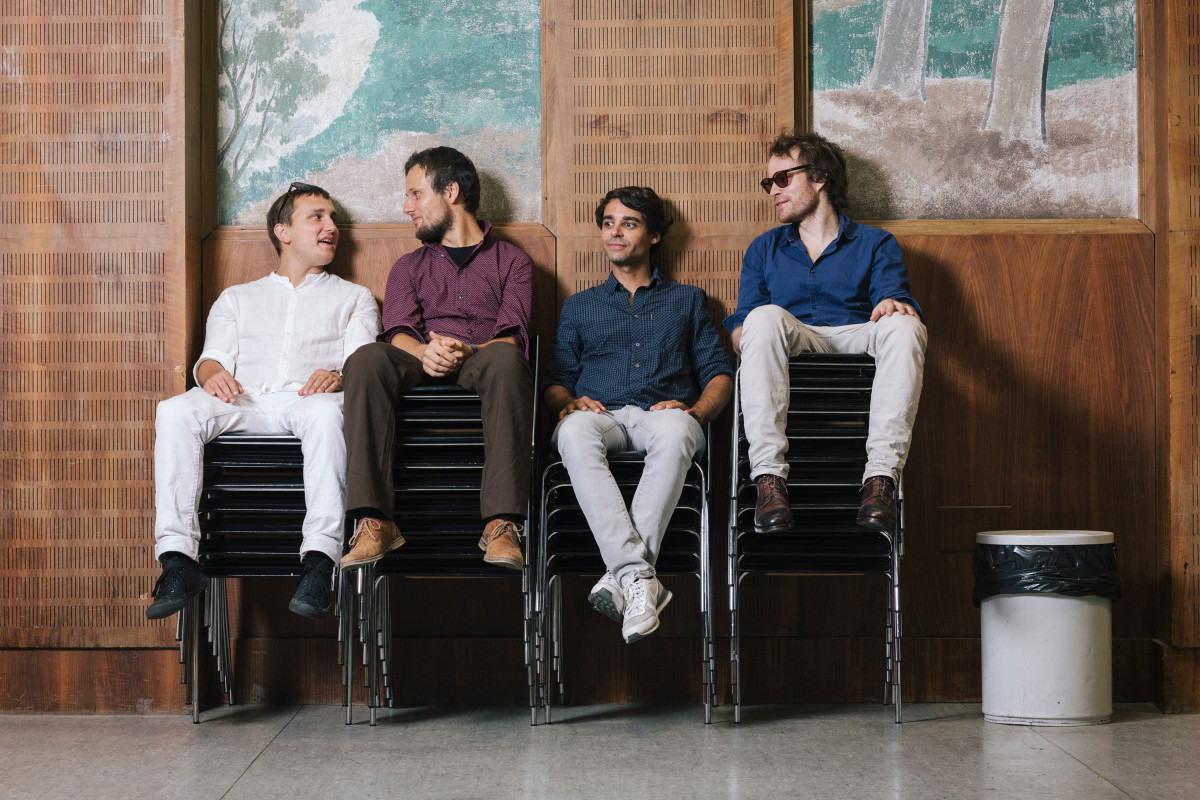 j(A)zz! | Sketchbook Quartet (AT)
Featuring:
Andi Tausch - guitar
Leonhard Skorupa - saxophone, clarinet, synth, samples
Daniel Moser - bass clarinet, FX
Konstantin Kräutler - drums
"When eclectic postmodern chamber jazz meets rock. Rich with detail and a charming compositional finish that leaves you yearning for the unexpected." Andreas Felber, OE1/WDR 3 Jazznacht
The Vienna-based post-jazz group Sketchbook Quartet consists of four young musicians who share their interest in the modern creative improvised sound. They try to break through genre-borders and play a mixture of prog-rock with chamber jazz and a set of strong rhythms that shift around. The unorthodox instrumentation and elaborated compositions combined with their passion guarantee a young, fresh and vibrating sound.
"Very enjoyable album, full of great fun, lot's of changes in style and rhythm all the way through it. The interesting lineup gives it an unusual sound. It seems to move between straight ahead jazz, surfing rock and lots of other stuff in between." thejazz.co.uk - about their album When Was The Last Time Vol. I., released April 15, 2018
Tickets are available for 1500 HUF on the spot, online at bmc.jegy.hu,
and at InterTicket Jegypont partners across Hungary.
Please don't forget to reserve a table after purchasing your ticket,
as seating at Opus Jazz Club can only be guaranteed in this case.
We hold reservations until 8pm. Remaining tables are assigned on a first-come, first-served basis.
For reservations, please call +36 1 216 7894 and have your ticket or voucher at hand.
℗ BMC