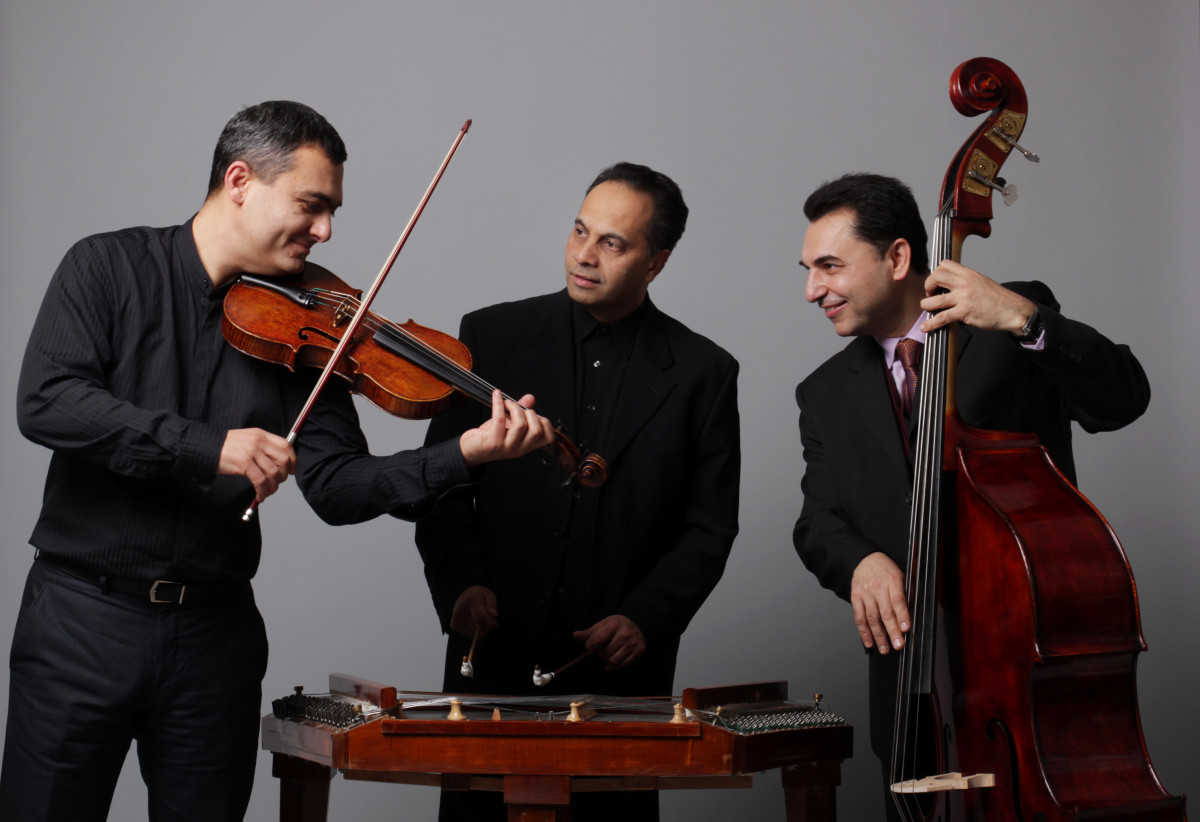 Kálmán Balogh Cimbalogh Trio (HU)
Featuring:
Kálmán Balogh - cimbalom
Róbert Lakatos - viola, violin
csaba Novák - double bass
Gallery tickets are still available on the spot! Please order your drinks downstairs at the bar. Looking forward to welcome you at Opus Jazz Club.

Having played in various ensembles Kalman Balogh has proved to be an excellent and highly versatile cimbalom player. The Cimbalogh Trio, which is about to embark on an American tour, is unique among Balogh's ensembles in that it is made up of only three musicians giving each artist and instrument equal importance. Violinist Robert Lakatos, who is equally brilliant on the viola, is the director of the ever popular 'Rev Ensemble' which derives its name from Revkomarom, Lakatos' home town. He often takes the lead in the Trio. Csaba Novak on the contrabass, who is also involved in several other ensembles, is as highly regarded in world music as in authentic folk music. He is a sought after musician in both instrumental and vocal ensembles.
The CimbaloghTrio plays as playful music as its name suggests – the name being composed of Balogh's surname and the word 'cimbalom'. First they sweep across the Carpathian Basin and give a taste of the traditional folk music of all of its major regions. Their passionate 'szatmari' is an invitation to dance while their 'klezmer' later gives a glimps of the region's rich and colourful history. This leads to a sensational finale melting traditional folk into boogie-woogie. Cimbalogh Trio's performance is proof of the talent and exceptional virtuosity of its musicians as well as their self-irony and brilliant sense of humour.
Tickets are available for 2000 HUF on the spot, online at bmc.jegy.hu, and at InterTicket Jegypont partners across Hungary.
Table reservations are automatically added during ticket purchase.
For the best dining experience please arrive around 7pm.
We hold reservations until 8pm.
For more information, please call +36 1 216 7894
℗ BMC