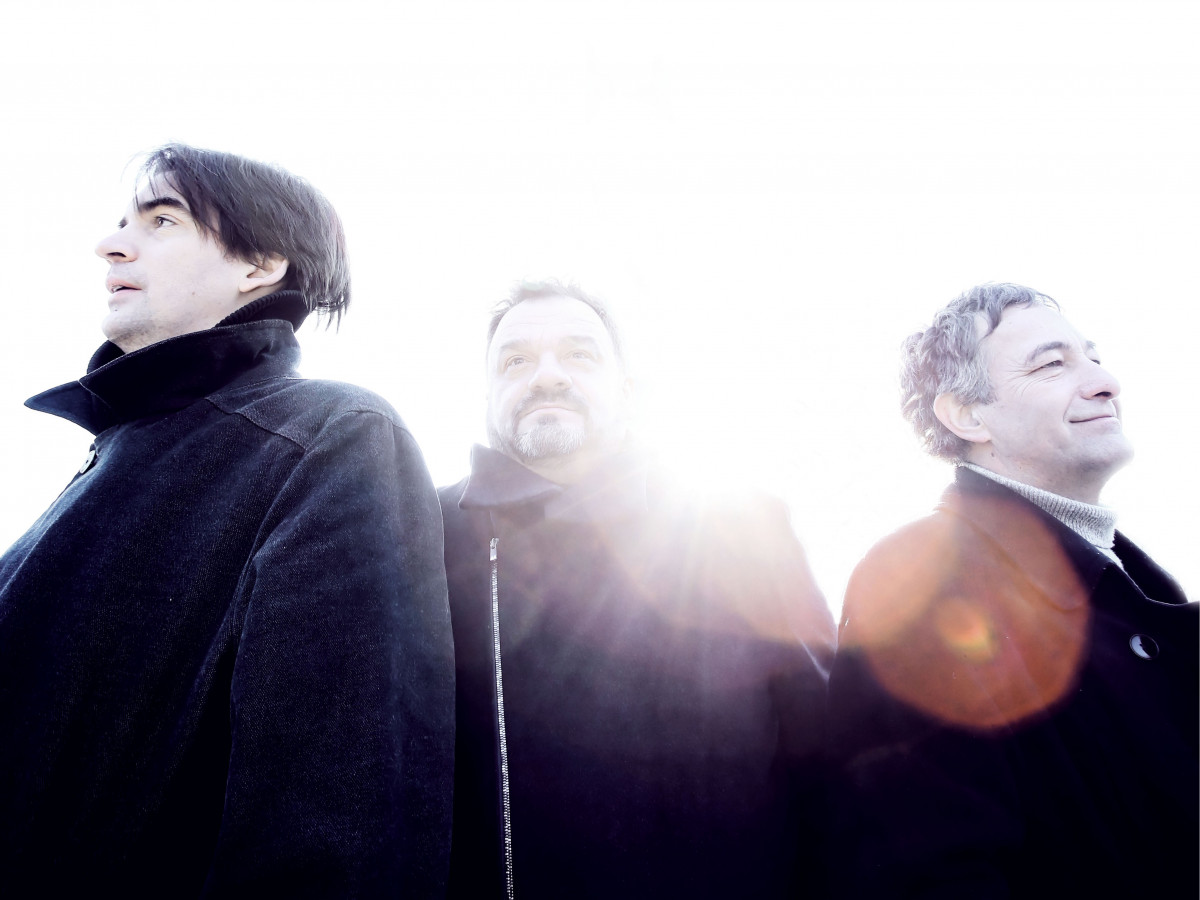 Featuring:
Béla Ágoston - apito, whistles, flute, fujara, clarinet, saxophones, zithers, Akai Ewi, steel drum, hulu, vocal
Zoltán Mizsei - vocal, piano, Animoog and Nord stage 3 synthesizers, clavichord, effects
László Farkas Keönch - jew's harp, drums, shaker, gong, handpan, bells, kanjira, udu, daf, talking drum, objects, ceramic whistle, vocal
Akin musical interest, openness, similar vision and secession from the creative workday life, spent with tight-kept wings, turn the common improvisation to a celebration, resembling to a free soaring where Nothing-but-Nothing has been discussed but the time to be spent with playing. In the symbiosis of the trio, togetherness is the only source of inspiration for their gliding music. Though this musical retreat, based on contemporary improvisation techniques, may be a fragile flying modus, the participants speak a common language and hear each other on the right way. Cherubs have four faces, Kerub just three. Perhaps the fourth one is an Ancestor invoked by them – speaking in their tongues.
This concert was supported, in line with the Government decree 1290/ 2020. (VI.5) related to cultural institutions, in order to ease the economic difficulties caused by the Covid19 pandemic.
Tickets are available for 1800 HUF on the spot, online at bmc.jegy.hu, and at InterTicket Jegypont partners across Hungary.
Table reservations are automatically added during ticket purchase.
For the best dining experience please arrive around 7pm.
We hold reservations until 8pm.
For more information, please call +36 1 216 7894
℗ BMC