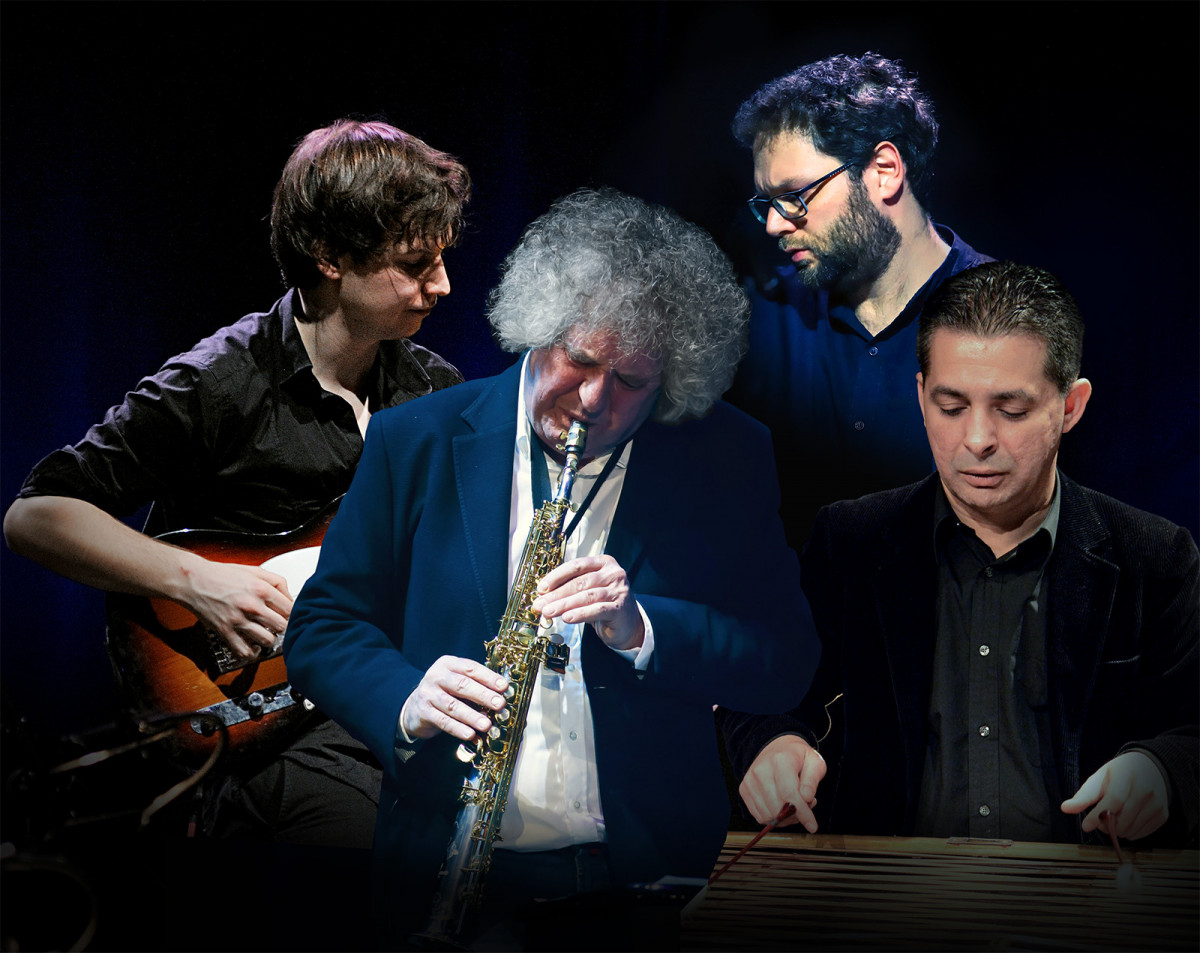 CANCELLED | László Dés Free Sounds Quartet (HU)
Featuring:
László Dés – soprano saxophone
Miklós Lukács – cimbalom
András Dés – percussions
Márton Fenyvesi – guitar
Dear Visitors,
We regret to inform you that the concert is cancelled due to the technical reasons. Tickets purchased online will be automatically refunded by InterTicket Kft. Tickets purchased on the spot may be refunded at the BMC Info Desk. Please check our website for further announcements. We apologize for the inconvenience and appreciate for your understanding.
Budapest Music Center
---
The orchestra of László Dés, Miklós Lukács, András Dés and Márton Fenyvesi, which connects generations, was founded at the beginning of 2019. Their idea is to expand the boundaries of the jazz genre, which already presupposes great musical freedom. Relying only on their instrumental knowledge, their ears and sensitivity, they play without any rehearsal, without consultation, with the joy of complete freedom. This requires a great deal of external and internal focus as the musical product takes shape while playing. The themes, the structure, the form are both the product of the moment, and it is a tremendous experience for both the musicians and the audience, as the resulting music can never be reproduced in that form again. This shared experience is like a great magic, the magic of improvisation. Meeting four excellent musicians through their instruments, from concert to concert.