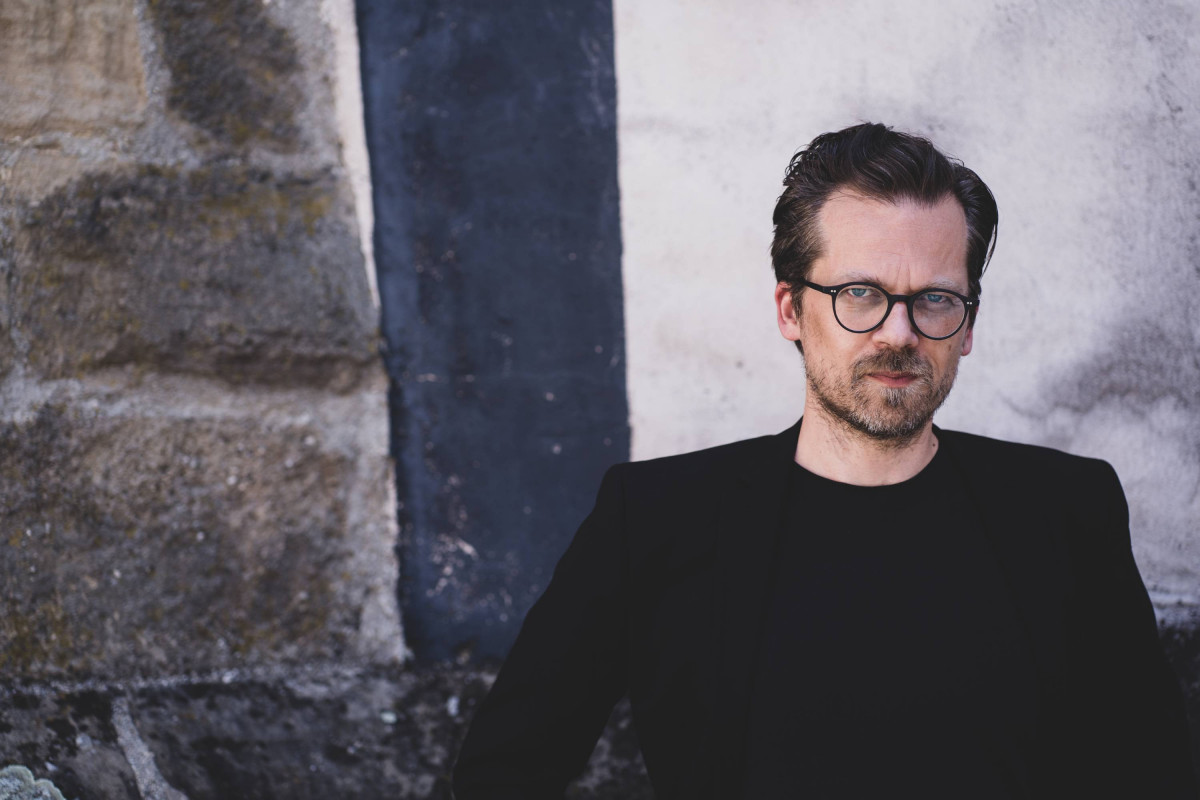 Ligeti 100 | Vollmaier: Ligeti (SI)
Program:
György Ligeti: Musica ricercata No. 1
Vollmaier: Variation/Reaction No. 1, 1923
Vollmaier – Jamnik: Variation/Reaction No.2, Fermata
György Ligeti: Études – No. 4, Fanfares
Vollmaier – Jamnik: Variation/Reaction No. 3, 1963
Vollmaier – Jamnik: Variation/Reaction No. 4, Choral
Jamnik: Variation No. 5, 2023
Vollmaier: Feng Cha
György Ligeti: Études – No. 13, L'escalier du diable
Featuring:
Sašo Vollmaier - piano
Luka Jamnik - electronics
Luka Umek - video scenography
Gallery tickets will be available on the spot even if the online ticketing system tells you that the show is sold out. Please order your drinks downstairs at the bar if you are seated on the gallery.

The concurrent artistic careers of György Ligeti and Joseph Beuys have instilled a desire in Vollmaier for cooperation and new creation inspired by their artistic outputs. On the one hand, this was Ligeti's "extreme electronic" approach to the acoustic instrument and, on the other hand, Beuys' concept of tearing down the wall between life and art. After major piano solo projects, Vollmaier: Kind of Laibach and Vollmaier: Nietzsche, the pianist embarked on a new venture: the piano compositions by composer G. Ligeti. Three Ligeti's piano compositions have been selected. Vollmaier will perform two variations on each composition, using both contemporary and classical musical techniques to create sonically enhanced acoustic/electronic performance. An event for the listeners and spectators alike whose core is made up of both the piano tone and the interpreter. The original performance, the premiere in Cankarjev dom, is visually supported by Things I Miss and Komposter, whose expression serves to extend Vollmaier's sound. Producer and composer Luka Jamnik, who has collaborated with Vollmaier on his previous projects, is modifying the sound of the piano tone from the control room. The whole concept of the sound is touching the field of darkness, silence, noise, astonishment and seclusion as its leitmotifs. This version at the venue of BMC is adapted to its capacities and the inspiring atmosphere of the space itself.
Joseph Beuys sought and established an unspoken connection with his audiences, but unlike many artists he did not wish to give clear and rational form to the meaning of his ritual performances – social sculptures. In his famous 1965 solo performance, How to Explain Pictures to a Dead Hare – the main inspiration for this show's sub-title, How to Explain Ligeti to a Dead Audience –, he moved for three hours through a gallery inaudibly explaining paintings and art to the carcass of a hare, while the audience watched the performance from behind a glass wall. This ritual of "explaining art" was accompanied by an act that was truly silent to the viewers. Beuys' philosophy behind this performance stemmed from the contempt for the rational society and rational thinking. According to Beuys, even a dead animal, a dead hare 'preserves more powers of intuition than some human beings with their stubborn rationality' and intellectualized perception of the world and art. Beuys wanted the audience to reach the conclusion that artistic performance (and concert performance) concerned the spiritual connection between death and humanity and the invisible energies that inherently guide nature and our lives. The work was not intended for the viewers to reflect on and seek to understand mentally, but sense it intuitively with the kind of natural instinct that a hare follows when it burrows itself into earth and makes a home for itself.
Beuys and Ligeti were acquaintances, if not friends, contemporaries, if not collaborators, who respected each other and who, in some sense, used the same mode of thought about aesthetics and the aesthetic function of art, each in his own medium.
Nevertheless, their mediums partially overlapped; Beuys, who was a master and pioneer of performance art, started using sound and music. In 1963, Beuys organised the first Festum Fluxorum Fluxus in Düsseldorf, and invited Ligeti to take part in the festival. Beuys' sound performances were from then on explicitly referred to as "concerts", and no longer as artistic actions. Ligeti's music, however, progressively evolved into performance art, and his concerts gradually radicalized this aspect.
To put it very simply, their way of thinking basically concerns the fact that music is not merely about composing sound and that a concert is not just about playing an instrument (it's about the very act of performance) and that – in Beuys' case – the performance is not just a live spatial installation exploring the ideology and perception of art, but – primarily in Cagean sense – can also be music or a concert. Both are essentially concerned with social interaction, social sculpture, a ritual whose key element is the audience and its perception, its response. The performer simply plays the role of an interpreter, a mediator, shaman or master of ceremonies (MC), but it is the audience that (can) lend substance to a performance (or not) through intuition. If the audience is dead, like the famous Beuys' hare, then this fear is unfounded.
Photos: Nika Hölcl Praper
Tickets are available for 2800 HUF on the spot, online at bmc.jegy.hu, and at InterTicket Jegypont partners across Hungary.
Table reservations are automatically added during ticket purchase.
Please note that if you purchase an odd number of seats, you might have to share the table with others, especially if the concert is sold out.
For the best dining experience please arrive around 8pm.
We hold reservations until 9pm.
For more information, please call +36 1 216 7894
℗ BMC