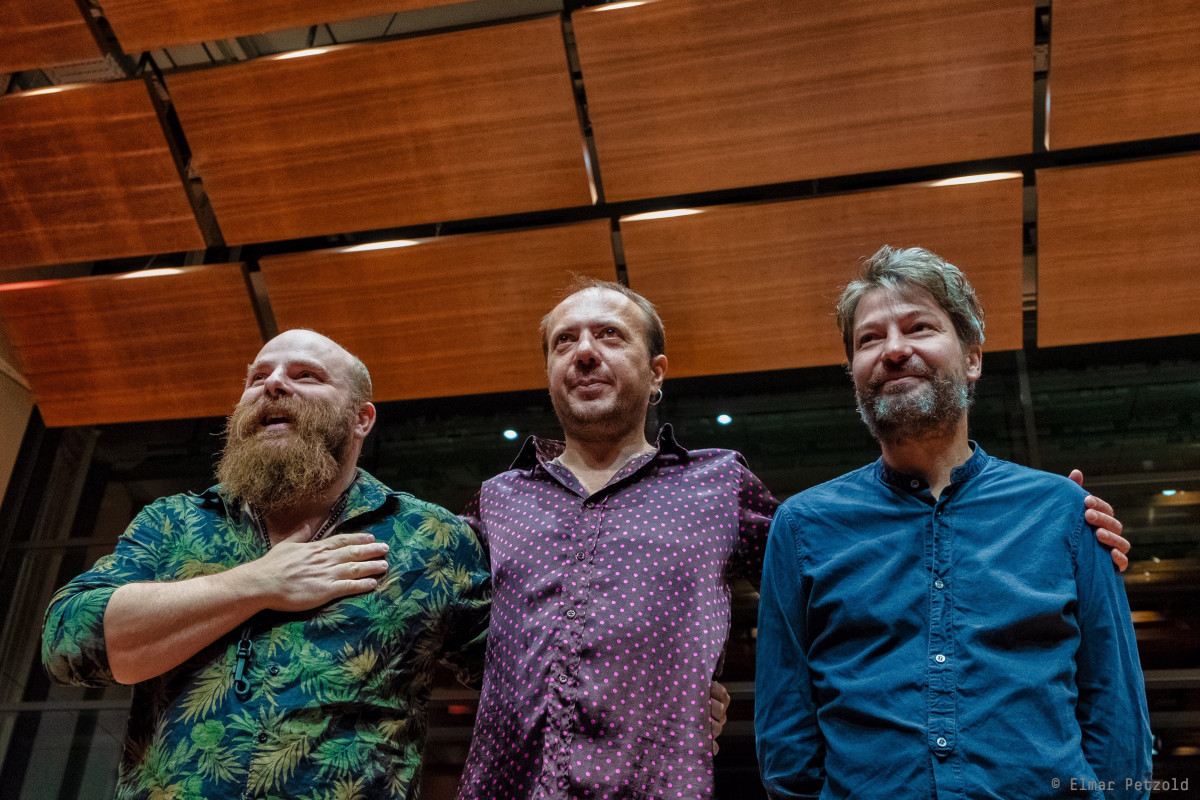 Featuring:
Fabrice Martinez - trumpet, electronics
Laurent Bardainne - tenor sax, synthesizer
Thomas de Pourquery - alto sax, voice, echo
Founded last year by three members of the smashing project, Supersonic, whose album Play Sun Ra was chosen in France as the Album of the Year 2014, the Paris-based improvisational trio Drôles De Dames is exploring experimental soundscapes ranging from acoustic horn sections to electrified organic pop textures. Trumpeter Fabrice Martinez, tenor saxophonist and keyboard player Laurent Bardainne and jazz-punk-bear Thomas de Pourquery, chosen in France as Artist of the year 2017, playing alto saxophone and also singing, set off a deep and free journey for new galaxies.
Drôles De Dames is an infinity-nights-and-starlights offering to the spirits of the universe. Three souls for one hallelujah.
The trio records the material of their debut album at the BMC Studio in the days preceding and following the concert.
Jegyek 1800 forintos áron kaphatók a helyszínen,
az InterTicket országos JEGYPONT hálózatában, valamint a jegy.hu oldalon.
Kérjük Önöket, hogy az Opus Jazz Clubba
váltott jegy mellé ne felejtsenek el asztalt foglalni!
Asztalt jeggyel, internetes jegyváltás esetén utalványazonosítóval rendelkező vendégeinknek tudunk foglalni.
Az asztalfoglalásokat legkésőbb 21 óráig tudjuk fenntartani!
Közvetlenül koncertkezdés előtt történő jegyvásárlásnál vendégeink a meglévő asztalokat érkezési sorrendben foglalhatják el.
Telefon
+36 1 216 7894