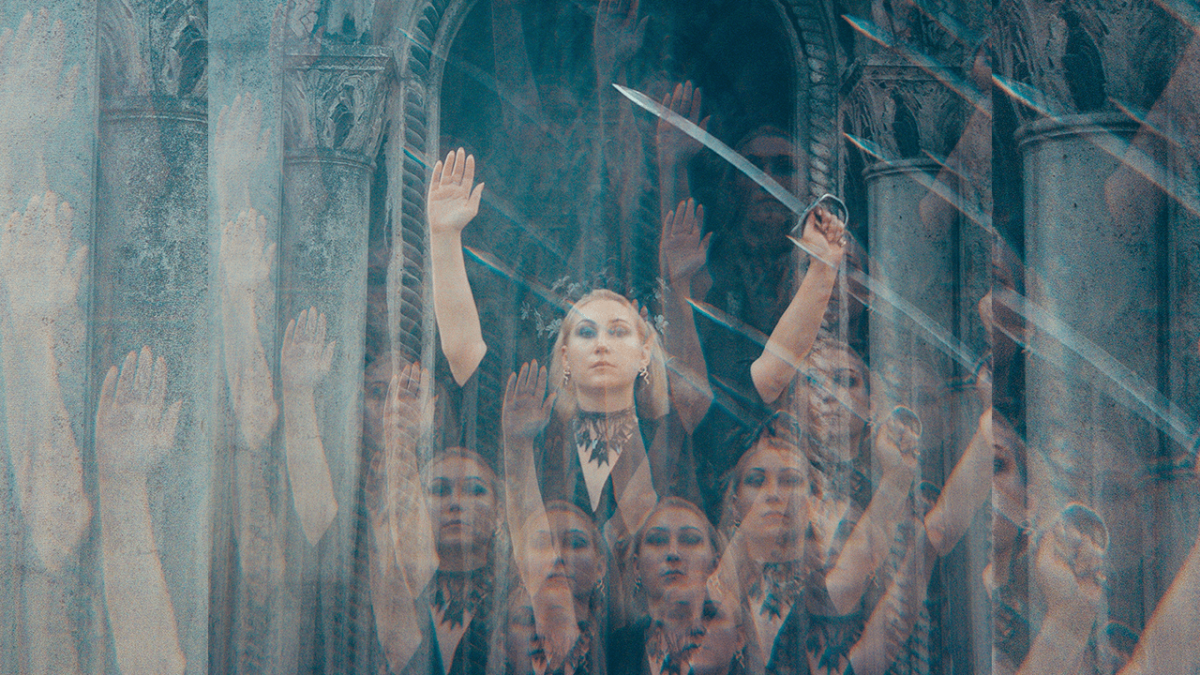 NinShar: Crescendo Of The Sacred (HU)
Featuring:
Sára Nina Horváth - vocals, lyre
Luca Kézdy - violin, electronics
Fatima Gozlán - winds, percussion
Fanni Edőcs - portada organ
Szilvi Várnai - keyboards
Flóra Joubert - drums
Gallery tickets will be available on the spot even if the online ticketing system tells you that the show is sold out. Please order your drinks downstairs at the bar if you are seated on the gallery.

The musical world of Sára Nina Horváth, also known as NinShar, is shaped by folk music, jazz and soul. The young folk and jazz singer and folk dancer has appeared in several bands of the Hungarian underground in recent years (Beshodrom, Tóth Viktor Tercett), and has sung with world-famous musicians such as Eric Truffaz. With her folklore theatre company Bahorka, she creates interactive shows for children and families, incorporating dance, storytelling and music. However, the project Crescendo of the Sacred, inspired by mythological and archetypal female figures, is aimed at adult audiences: it reveals the subconscious world whose laws sometimes break through the walls of everyday life, and we involuntarily give in to their drift – following our instincts as if we were stepping into the skin of female archetypes and mythological characters.
The musical material of Crescendo of the Sacred features seven female musicians singing the most famous female figures of Hungarian and European mythology with a unique sound and visual world. The combination of electronically based jazz improvisations, neo-soul grooves, folk magic lyrics and early music instruments weaves together the stories of Boldogasszony, Aphrodite, Hera or even Baba Yaga in a mystical sound. Bringing to life the archetypal figures hidden in the depths of womanhood is not only theater, but also a dialogue with the everyday scenes of our secret, inner lives.

Tickets are available for 2800 HUF on the spot, online at bmc.jegy.hu, and at InterTicket Jegypont partners across Hungary.
Table reservations are automatically added during ticket purchase.
Please note that if you purchase an odd number of seats, you might have to share the table with others, especially if the concert is sold out.
For the best dining experience please arrive around 7pm.
We hold reservations until 8pm.
For more information, please call +36 1 216 7894
℗ BMC