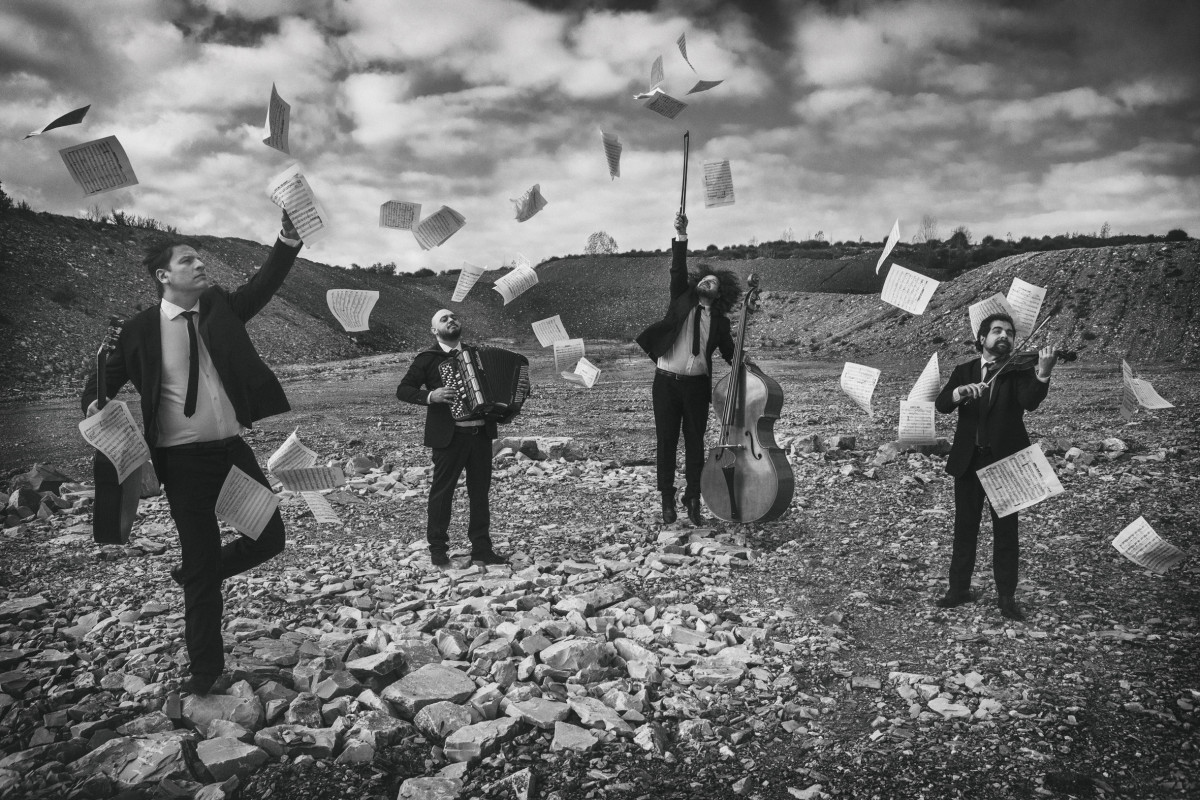 CANCELLED | Note Noire Quartet (IT)
Featuring:
Ruben Chaviano - violin
Roberto Beneventi - accordion
Tommaso Papini - guitars
Mirco Capecchi - double bass
Dear Opus Guests,
We regret to inform you that the concert is cancelled due to the Hungarian border closures enacted by the Government on September 1. Tickets purchased online will be automatically refunded by InterTicket Kft. Tickets purchased on the spot may be refunded at the BMC Info Desk. Please check our website for further announcements. We apologize for the inconvenience and appreciate for your understanding.
BMC – Opus Jazz Club
---
Note Noire is a contemporary Italian jazz quartet, and represents the common musical path of Ruben Chaviano, Roberto Beneventi, Tommaso Papini and Mirco Capecchi, through their own original compositions. These are pieces of music written in complete freedom in a search on their part for modern and cosmopolitan musical forms of expression, by means of the characteristics of instruments that are representative of European traditions such as the violin, the accordion, the guitar and the double bass. Their new album NADIR, under the AlfaMusic/EGEA label, is the invisible point from which to observe the sound of an ensemble that has the classical timbre. The four musicians of which it consists are inevitably attracted by the continuous novelties of the creative panorama, as well as by stylistic experimentations. Active on the musical scene since 2011, the Note Noire musicians have been invited to perform as part of prestigious programmings such as the Royal Albert Hall (GB), the Rhino Jazz Festival (FR), the LongLake Festival (CH), the Piacenza Jazz Festival (IT), the Pisa Jazz Festival (IT), the Milano Django Festival (IT) and the Barga Jazz Festival (IT).