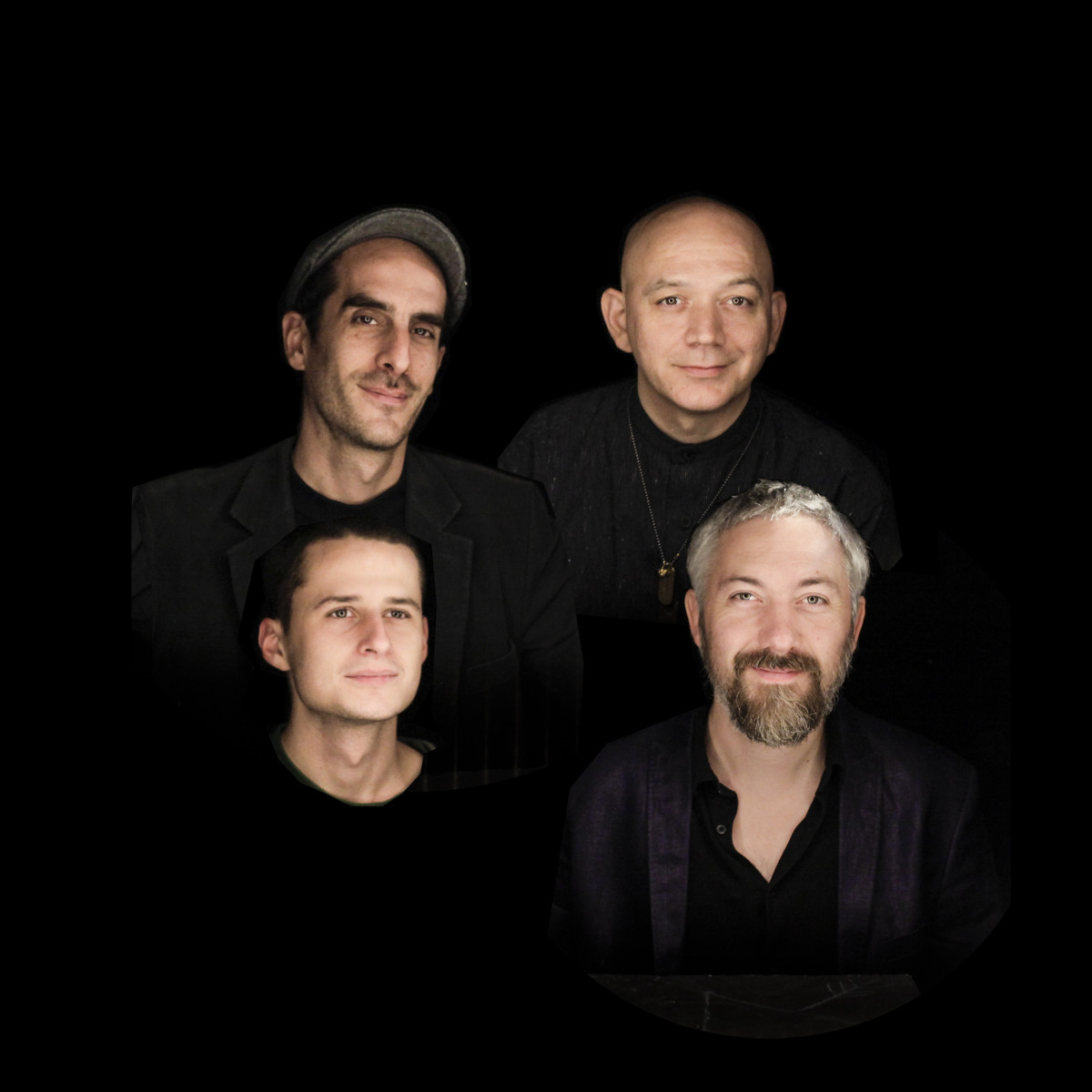 Offbeat Budapest | Théo Girard – Quartet Bulle (FR)
Featuring:
Antoine Berjeaut - trumpet, fluggelhorn
Basile Naudet - alto saxophone
Théo Girard - double bass
Sebastian Rochford - drums
Gallery tickets will be available on the spot even if the online ticketing system tells you that the show is sold out. Please order your drinks downstairs at the bar if you are seated on the gallery.
"A jump into the unknown", that's how Theo Girard describes the birth of his trio with the English drummer Seb Rochford and the French trumpeter Antoine Berjeaut. It was early 2016 and, at that time, the founder double bass player of the Discobole label had never led a band under his name before. "So I discovered a lot of things on the job. My first certainty was to record in the wake of creation. I wasn't disappointed!" The result: short, raw and melodious formats, a disc called 30YearsFrom that has seduced more than hope. Three years later, the alchemy is still there on Bulle, the new arrival of Theo Girard in maximum leader mode: he took control, and wrote all the new songs and only allowed a small say in orchestration to his fellow musicians. Meanwhile, the trio has expanded into a quartet with the arrival of young saxophonist Basile Naudet, who is the son of one of the best friends of Théo. In fact, the whole band is like a family, as the title of their debut album, Bulle, somehow suggests, which means 'bubble'. It also includes the pleasant atmosphere of the family protective cover that characterizes the band. The songs on the album dance between playfulness and melancholy. When it comes to the raw, yet intimate bass sound that defines the sound, you can't help but think of Charlie Haden, who is truly one of Theo's top inspirers. The music of the quartet is open, melodic, humming music, but there are fierce, impulsive eruptions in it. It's like life: one moment we're still immersed together in the beautiful moments of the music, and the next we may fail, but we also enjoy it.
Tickets are available for 2500 HUF on the spot, online at bmc.jegy.hu, and at InterTicket Jegypont partners across Hungary.
Table reservations are automatically added during ticket purchase.
For the best dining experience please arrive around 7pm.
We hold reservations until 8pm.
For more information, please call +36 1 216 7894
℗ BMC