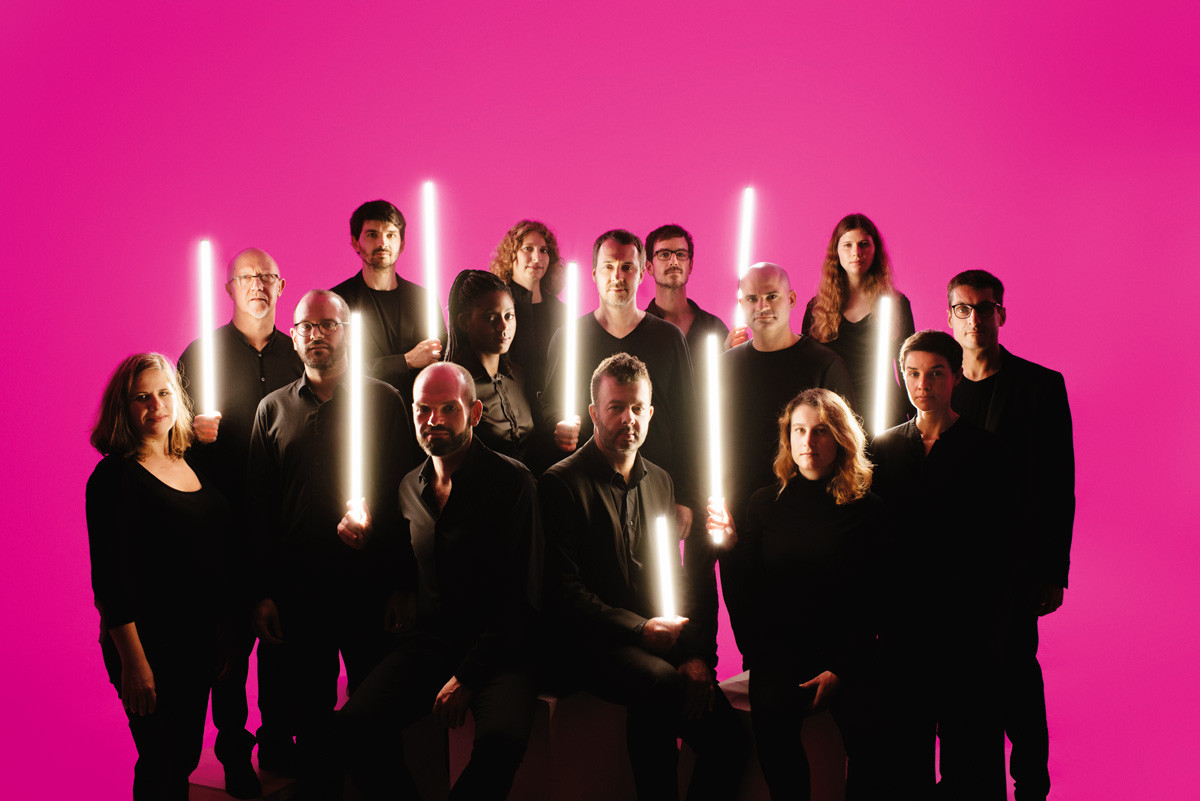 CANCELLED | Orchestre National de Jazz (FR) « Dancing In Your Head(s) » La galaxie Ornette
Featuring:
Frédéric Maurin - artistic director, electric guitar
Jean-Michel Couchet - alto and soprano saxophones
Anna-Lena Schnabel - alto saxophone, flute
Julien Soro - tenor saxophone
Fabien Debellefontaine - tenor saxophone, flute
Morgane Carnet - baritone saxophone
Fabien Norbert - trumpet, flugelhorn
Susana Santos Silva - trumpet
Mathilde Fèvre - French horn
Daniel Zimmermann - trombone
Judith Wekstein - bass trombone
Pierre Durand - electric guitar
Bruno Ruder - fender rhodes
Sylvain Daniel - electric bass
Rafaël Koerner - drums
"Music is a rhythm, and without rhythm there's no life."
Simple words, and yet that was the way Ornette Coleman summed up the reason behind his quest in music: a manifestation of the pure joy of sound and rhythm. And if the music of Ornette Coleman continues to move us today, it's because it drives its roots deep down into the rural blues of America's south, causing the emergence of a free and carefree jazz whose melodies form a vibrant, lyrical celebration of the moment. Ornette Coleman, incidentally, was a musician whose fervent admirers have included great artists of immensely varying styles, from Lou Reed to John Zorn and Leonard Bernstein, or David Cronenberg, Yoko Ono, Thurston Moore, Patti Smith, Claude Nougaro and Pat Metheny, to name only those.
Ornette's extremely communicative music, accessible to every ear, has taken on incredible powers of collective jubilation. It's therefore with a desire to share it and a programme dedicated to this major figure of jazz that the Orchestre National de Jazz - ONJ, under its Artistic Director Frédéric Maurin, has unveiled Dancing in Your Head(s) in spring 2019. Motivated by the desire for people to hear the work of the American saxophonist in a new light, Frédéric Maurin has commissioned arrangements for this brand new programme from composer Fred Pallem, a musician whose secret garden also contains an essential place occupied by Ornette…
In the hands of an electric orchestra articulated around powerful horns and a razor-sharp rhythm section — in which varying profiles skilfully mingle among liberated soloists and seasoned orchestral players —, Dancing in Your Head(s) revisits pieces borrowed from Ornette Coleman's different creative periods, but also from other artists in the galaxy of his descendants from Julius Hemphill to Eric Dolphy and Tim Berne, all as free and innovative. With its first programme, the ONJ offers a totally original rereading of this material in favouring amplified instruments, the groove, a festive atmosphere, and trance.