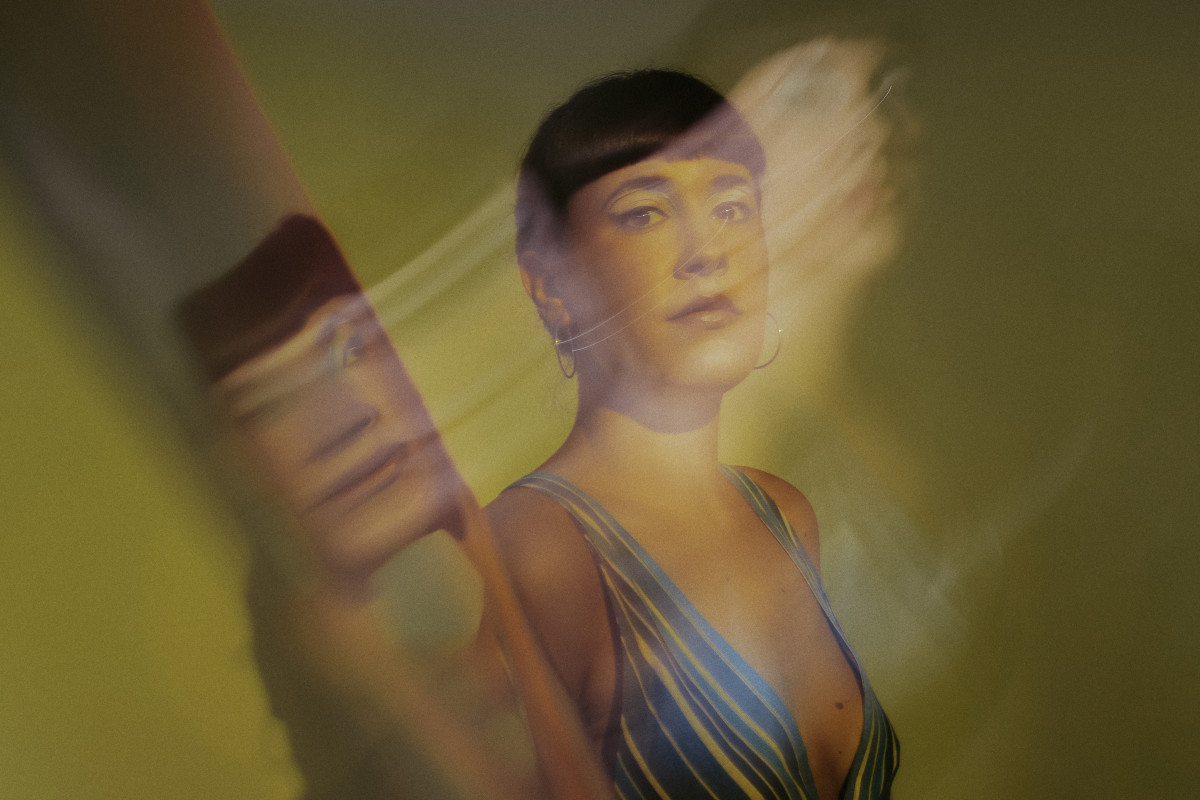 SlovenijaJazz & Beyond | Mirna Bogdanović Group (SI/DE/SE) | Krajnčan Brothers (SI)
Featuring:
Mirna Bogdanović Group:
Mirna Bogdanovic - vocals, ukulele, effects
Povel Widestrand - piano, synths
Peter Meyer - guitar
Tom Berkmann - double bass
Philip Dornbusch - drums
Krajnčan Brothers:
Žigan Krajnčan - vocals
Kristijan Krajnčan - cello, drums
At the age of two, Bosnian-Slovenian vocalist Mirna Bogdanović had already faced more hardship than most, forced to flee her country with her parents at the hand of war. Now firmly established on the Berlin scene, she's made a name for herself as an emotive songwriter, Downbeat award-winning vocalist and performer. Combining instrumental music with vocals, as well as jazz with electronics and pop, her 2021 debut Confrontation won the Deutscher Jazzpreis for "Debut Album of The Year". Her introspective sophomore album Awake is out May 12th 2023 on Berthold Records. Produced by celebrated London multi-instrumentalist/producer Chris Hyson (Snowpoet), it showcases a sound which is rich, varied and modern. Layers of vocal harmonies, synth textures, and effects are woven into the already-complex sound of her expanded ensemble. Meticulously composed and arranged, Mirna's compositions bridge the gap between contemporary jazz and art-pop, providing nuanced complexity, energetic improvisation and exemplary musicianship within song-like structures.
Multi-award-winning and internationally successful Žigan and Kristijan Krajnčan combine vocals, cello, percussion, and dance into a stunning odyssey that uses unwavering energy to sail between different genres, generations, temperaments, and emotions. Žigan Krajnčan is a musician, dancer, choreographer, director, actor and performer. Žigan's creative attention spans across different corners of the world, where he develops the idea of integral creation, all while always striving to expand, fuse, and push the boundaries of genre and style. His artistic journey through his successful career, embellished with a series of awards, took him to the USA, China, all across Europa, and Africa, where he learned of different cultural patterns that he absorbed, reinvented, and introduced into his own artistic projects with an openness that has always been a calling card of his. Kristijan Krajnčan is making a name for himself as one of the most prominent European artists of his generation. A virtuoso both on the cello and on drums, composer, and movie maker, Kristijan is fusing diverse art forms which refuse to be pinned down by single-art labels. His work is characterized by exploration and the ambition to combine classical storytelling with modern creative techniques. He is featured on 52 albums and has performed in 25 countries across Europe, USA, Asia, Indonesia, Middle-East and Africa.
Opus Jazz Club and Cankarjev dom have teamed up to create a Slovenian-Hungarian jazz focus, a double concert that will give both countries a chance to get to know each other's vibrant and rich jazz scene. This year, Opus Jazz Club features the Mirna Bogdanović Group and the Krajnčan Brothers, while Slovenian audiences can hear Mozes & Kaltenecker and New Fossils on the 10th of October, 2023.
Tickets are available for 3500 HUF on the spot, online at bmc.jegy.hu, and at InterTicket Jegypont partners across Hungary.
Table reservations are automatically added during ticket purchase.
Please note that if you purchase an odd number of seats, you might have to share the table with others, especially if the concert is sold out.
For the best dining experience please arrive around 7pm.
We hold reservations until 8pm.
For more information, please call +36 1 216 7894
℗ BMC