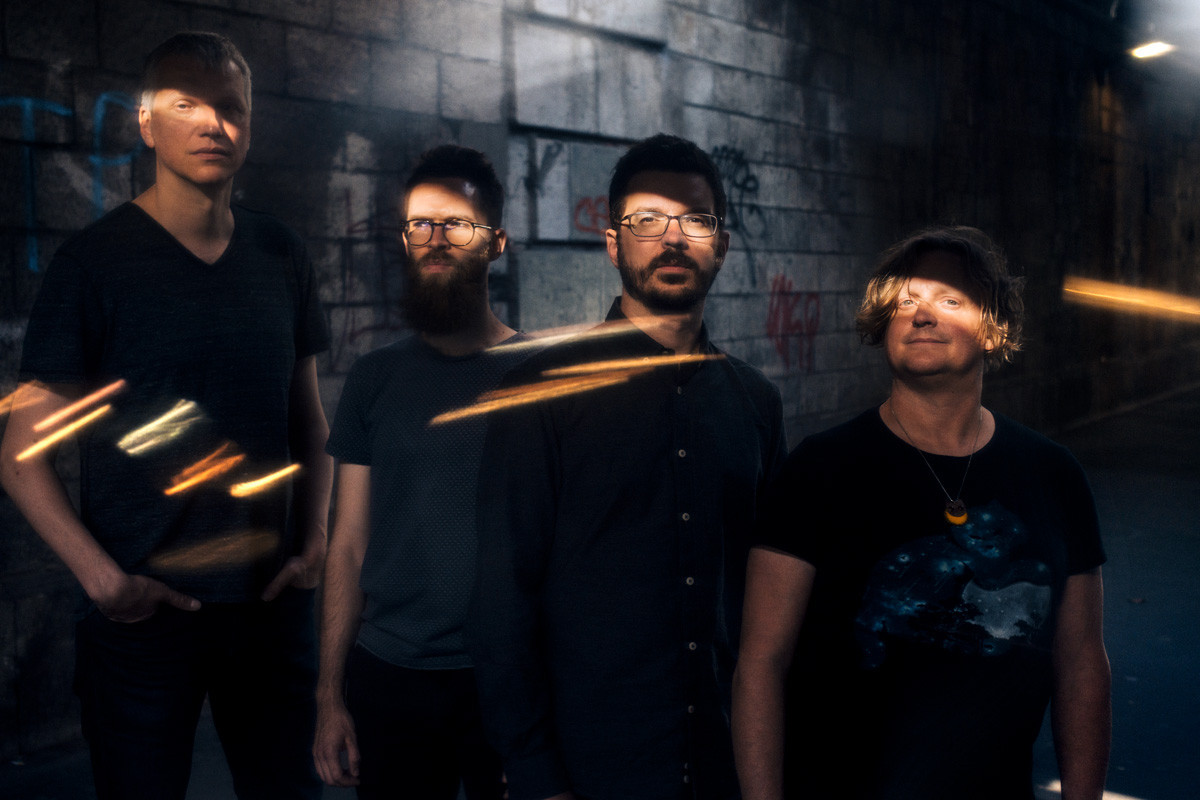 Vive le Jazz! Festival | Paul Jarret 'Ghost Songs' feat. Jim Black, Jozef Dumoulin & Julien Pontvianne (FR/US/BE)
Featuring:
Paul Jarret - guitar
Julien Pontvianne - saxophone
Jozef Dumoulin - Fender Rhodes, bass synth
Jim Black - drums
Paul Jarret and Jim Black share a taste for adventurous improvisations derived from so-called free music, and were both immersed in the indie rock culture of the 90s. Ghost Songs, initially conceived for Talents Adami Jazz with Jozef Dumoulin and Julien Pontvianne, is based on Paul Jarret's compositions, written especially for the project in order to offer a new and original creation.
With deliberately simple, almost pop or folk melodies, the aim is to let these strong musical personalities express themselves individually and collectively, leaving plenty of room for sonorities, silence, improvisation and interaction. Freedom will be sought within very broad playing spaces, yet marked by melodies that speak to us and are poignant, almost childlike.
These songs, the basic material of their repertoire, would appear as spectres, ghosts barely visible but nonetheless very present, naturally imposing an atmosphere and a state of mind. Always there in the background, they will play on the memory of musicians and listeners, appearing and disappearing in ever-changing, ever-renewed forms.
Photos by Sylvain Gripoix
Tickets are available for 3900 HUF on the spot, online at bmc.jegy.hu, and at InterTicket Jegypont partners across Hungary.
Table reservations are automatically added during ticket purchase.
Please note that if you purchase an odd number of seats, you might have to share the table with others, especially if the concert is sold out.
For the best dining experience please arrive around 7pm.
We hold reservations until 8pm.
For more information, please call +36 1 216 7894
℗ BMC