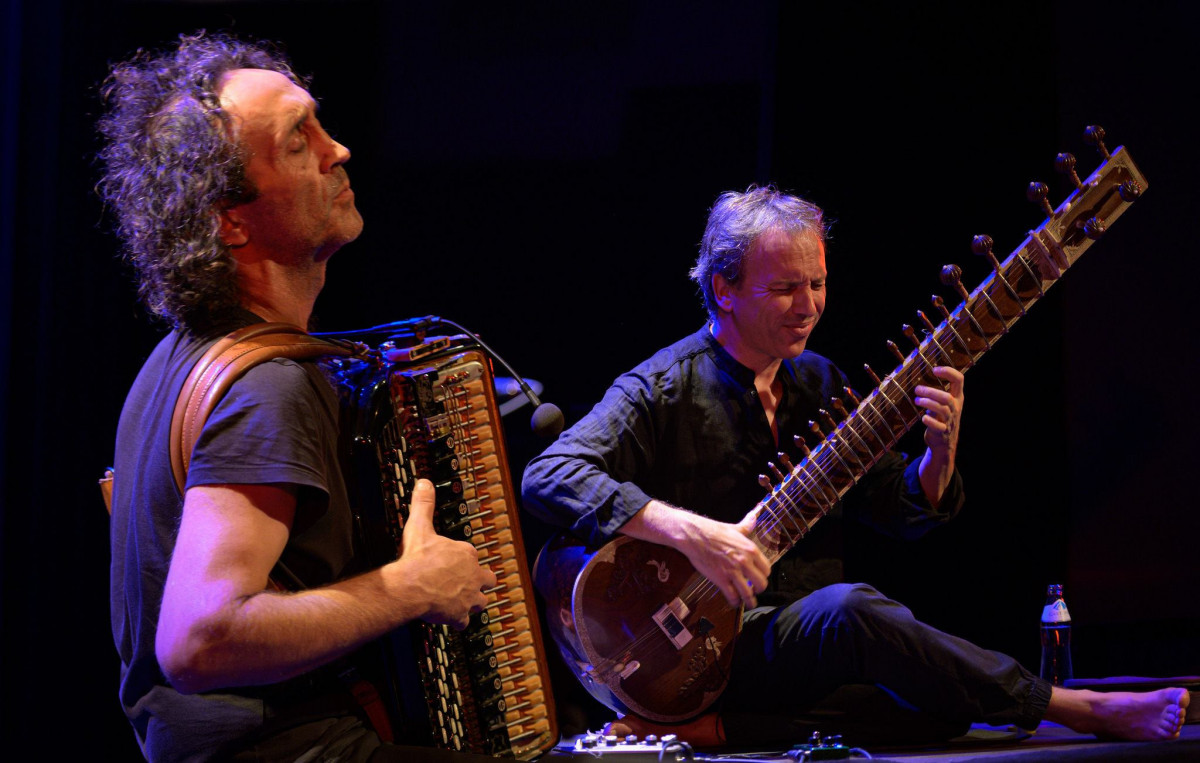 3 x j(A)zz! | Klaus Falschlunger – Luciano Biondini: Once in a Blue Moon (AT/IT)
Featuring:
Luciano Biondini - accordion
Klaus Falschlunger - sitar
The duo of Austrian sitarist Klaus Falschlunger and Italian accordionist Luciano Biondini look east and west at the same time. The two seemingly disparate artistic directions and instruments react through the universal language of jazz to merge in an iridescent compound. Falschlunger and Biondini draw on their own musical identities on Once in a Blue Moon, an album praised in Songline magazine, to create a world that is instantly striking in its vivacity, immediacy and solid colourfulness, with Latin and minimalist elements alongside jazz, pop and Hindustani traditions. The explosively tense songs and the quiet, introspective tracks are born from the same gripping elan and stunningly beautiful melodies; the dialogue between the two instruments unfolds with inventive and intriguing twists and turns, but never ostentatiously.
Tickets are available for 2500 HUF on the spot, online at bmc.jegy.hu, and at InterTicket Jegypont partners across Hungary.
Table reservations are automatically added during ticket purchase.
Please note that if you purchase an odd number of seats, you might have to share the table with others, especially if the concert is sold out.
For the best dining experience please arrive around 7pm.
We hold reservations until 8pm.
For more information, please call +36 1 216 7894
℗ BMC