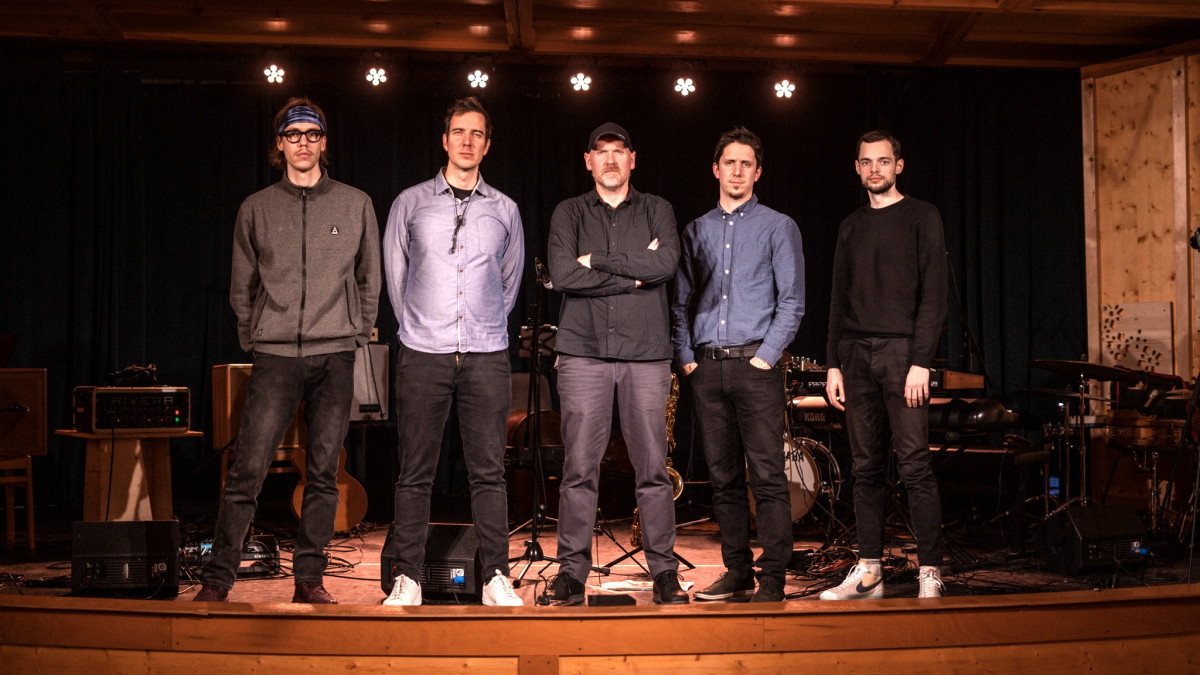 Csaba Czirják Quintet (HU)
Featuring:
Csaba Czirják - guitar
Dániel Mester - saxophone
Bence Molnár - piano, Fender Rhodes
Ádám Bögöthy - double bass
Tamás Czirják - drums
East and West meet on guitarist Csaba Czirják's latest album, Sun and Moon, which he recorded with his new quintet. While in the pentatonic melodies we can discover Hungarian folk music and Bartók heritage, the harmonies are typically western and typical of jazz. According to Csaba Czirják's own confession, this time he did not want to make a virtuoso jazz recording, but a material whose melodies grab the listener's attention. The recording has in some places a meditative atmosphere, elsewhere it tends to fuse jazz and rock, and its title also indicates the direction of the music, insofar as it targets the universal, beyond the earthly, material qualities. On the third album of the formation, which follows Markoláb (2017) and Emma, released in 2019, all this is further advanced by unusual instruments: the zither, which Csaba turns into a jazz instrument this time. Sun and Moon stands in the centre of this concert, but the band will also play songs from their other two albums.
Having completed his studies at the Ferenc Liszt Academy of Music, guitarist Csaba Czirják went on to the Berklee College of Music in Boston. Following his return to Hungary he soon became well-known for his versatility in different genres and lineups. He is especially inspired by Hungarian, Bulgarian and Romanian folk music, and his playing can be characterized both by proficiency and intimacy.
Tickets are available for 2000 HUF on the spot, online at bmc.jegy.hu, and at InterTicket Jegypont partners across Hungary.
Table reservations are automatically added during ticket purchase.
Please note that if you purchase an odd number of seats, you might have to share the table with others, especially if the concert is sold out.
For the best dining experience please arrive around 7pm.
We hold reservations until 8pm.
For more information, please call +36 1 216 7894
℗ BMC