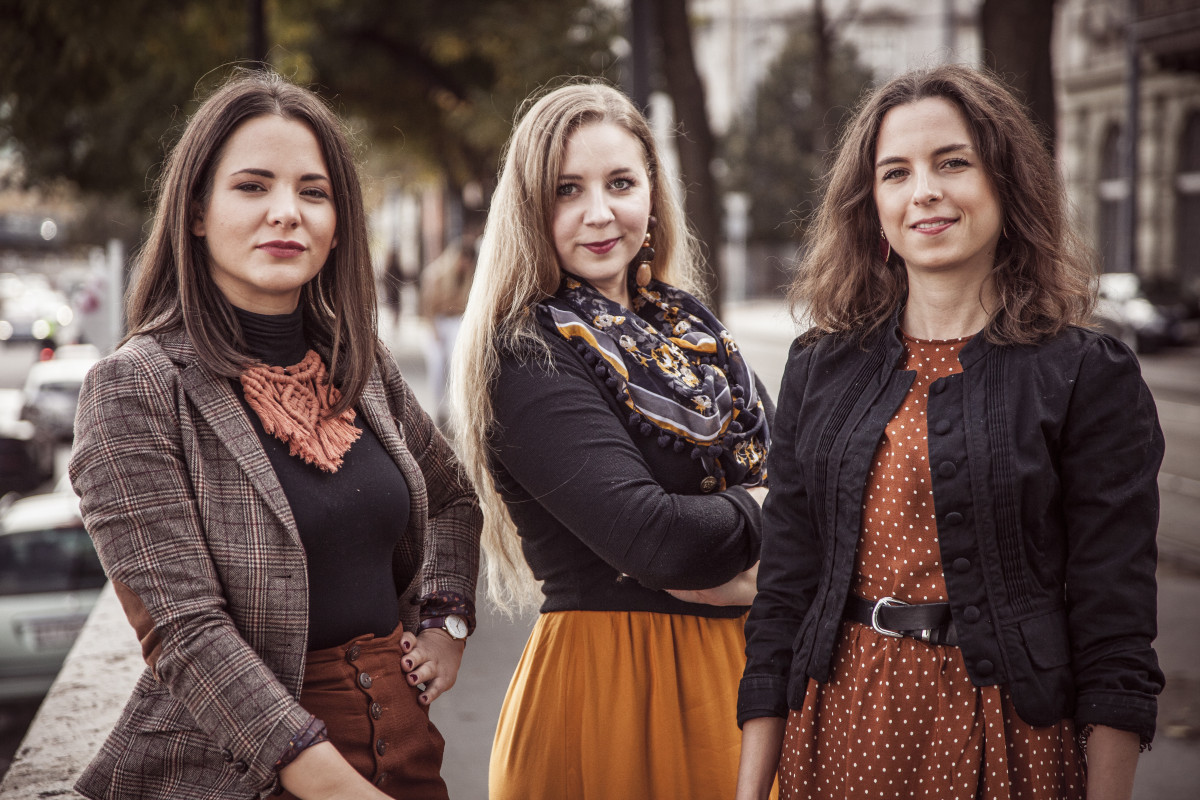 Featuring:
Fanni Nádasdy - voice
Julianna Paár - voice
Sára Tímár - voice
Dear Guests,
In accordance with the state of emergency declared on March 11 in Hungary, Budapest Music Center is cancelling all of its events between March 14 and April 13, 2020 as a force majeure measure. For events after April 13, ticket sales are suspended until further notice. Please check BMC's website for further announcements.
Tickets purchased online will be automatically refunded by Interticket. Tickets purchased in person are refundable at the point of purchase.
We appreciate your cooperation and understanding.
Budapest Music Center
March 12, 2020
---
The members of the Dalinda a cappella vocal ensemble – Fanni Nádasdy, Julianna Paár and Sára Tímár – are all committed to Hungarian folk music. In their musical, however, they strive to bring the authentic, instinctive folk singing style to the stage in a modern, polyphonic form. Their songs are about common human experiences, because our folksongs are the bearers of collective feelings and thoughts that affect all of us – the purest source of our self-expression. The idea of the band was born in 2015. Dalinda crystallized from its members' experience in numerous folk and world music projects over the years. For the past four years they have performed in the biggest concert halls and festivals in Hungary, and this February they present their ethno cappella program in India.
Dear Guests,
In accordance with the state of emergency declared on March 11 in Hungary, Budapest Music Center is cancelling all of its events between March 14 and April 13, 2020 as a force majeure measure. For events after April 13, ticket sales are suspended until further notice. Please check BMC's website for further announcements.
Tickets purchased online will be automatically refunded by Interticket. Tickets purchased in person are refundable at the point of purchase.
We appreciate your cooperation and understanding.
Budapest Music Center
March 12, 2020
℗ BMC