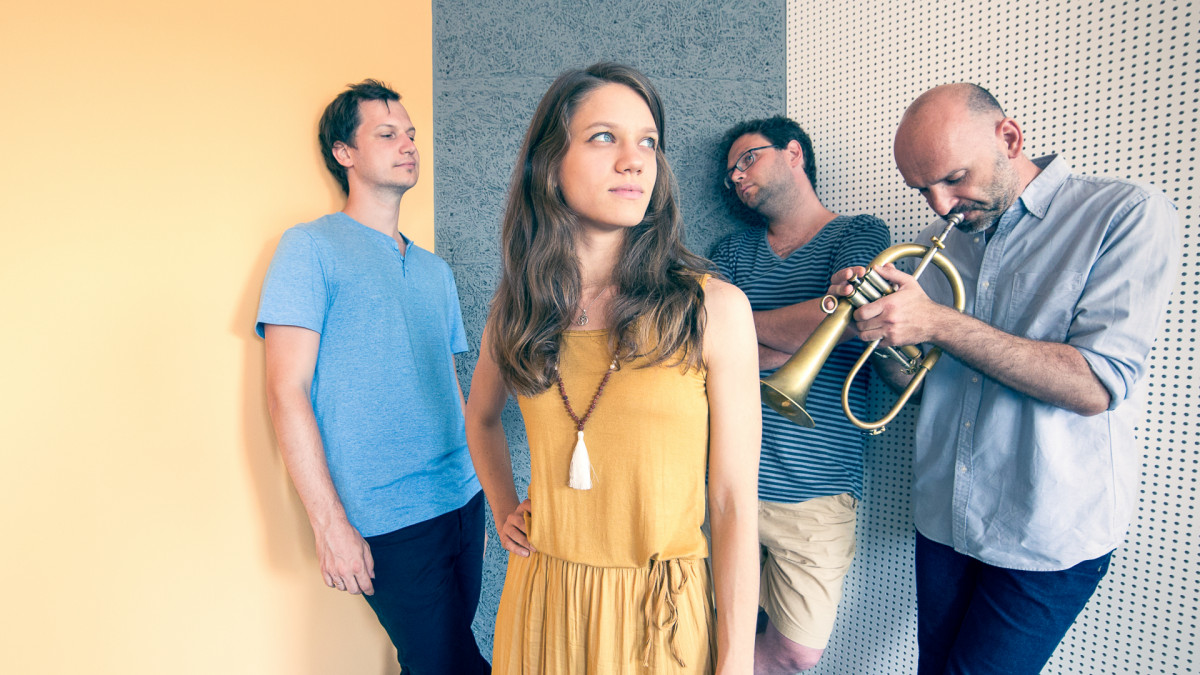 Featuring:
Kornél Fekete-Kovács - trumpet, flugelhorn, electronics
Zsófia Endrődy - vocals, narration
Márton Fenyvesi - guitar, electronics
András Dés - percussion, electronics
The four members of the EFFECTED Band represent four different generations in the group's voice and sound. Consequently, the mixing of extremes and genres is quite characteristic in their music. In their performances, intense deepness and purity can be located easily along with continuous stressing of boundaries, and sudden appearance of unexpected, startling sounds. With their music they have created a special playground that, according to their own rules, lets free their desire for creation. Besides their instruments' own 'acoustic' sound, technology and electronics play also a very important role in their performance.
Their program Beyond the Mountain consists of seven compositions, providing sort of the pillars of the performance, with improvised passages linking them together. The result is a meditative, electro-ambient music, seasoned with elements of jazz and occasionally classical music. Their sound emphasizes the moment, the present, the here and now. The performance is an internal journey both for musicians and listeners, a parlour game with sounds and thoughts.
Tickets are available for 1500 HUF on the spot,
online at jegy.hu, and at InterTicket Jegypont partners across Hungary.
Please don't forget to reserve a table after purchasing your ticket, as seating at Opus Jazz Club can only be guaranteed in this case.
We hold reservations until 8pm. Remaining tables are assigned on a first-come, first-served basis.
For reservations, please call +36 1 216 7894 and have your ticket or voucher at hand.