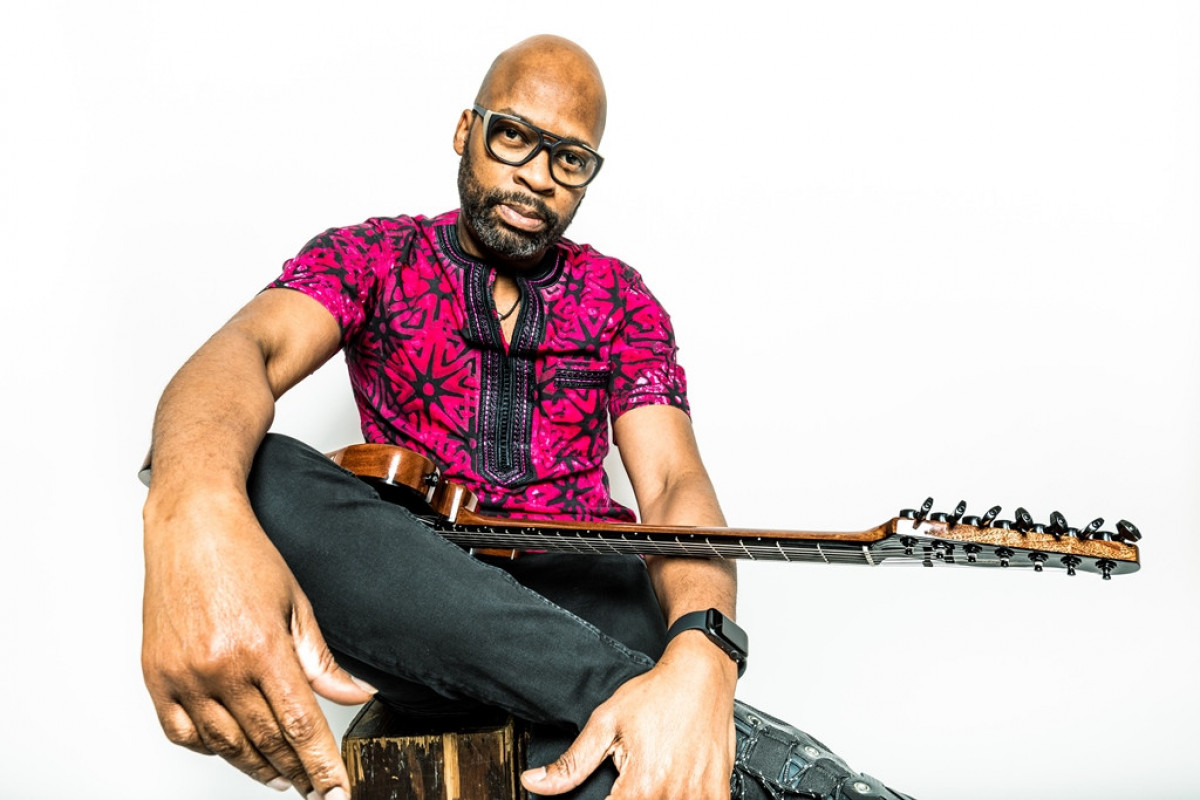 Eugen Vizvary Trio (SK) | Martin Valihora – Lionel Loueke – Daniele Camarda: DALIMA (US/IT/SK)
Featuring:
EUGEN VIZVARY TRIO:
Eugen Vizvary – piano
Anita 'Soul' Bertokova – vocals
Juraj Griglak – bass
David Hodek – drums
–––
DALIMA:
Lionel Loueke – voice, guitar
Daniele Camarda – bass
Martin Valihora – drums
Special guest: Fekete-Kovács Kornél – trumpet
The Dalima trio was born out of a friendship of three musicians of different nationalities who met at one of the most prestigious jazz institutions, the Berklee College of Music. One of them is world-famous West African guitarist Lionel Loueke, who is known for her collaborations with Herbie Hancock, among others. On bass we can hear virtuoso Italian musician Daniel Camarda, who appeared alongside Avishai Cohen, among others, and drums are played by one of the main organizers of the evening, the Slovak Martin Valihora, who for a long time was one of Europe's most sought-after drummers and has long been a member of the world-famous Japanese jazz pianist Hiromi. A common musical canvas for the three of them is jazz, in which we can discover the rhythmic and melodic motifs of West African music, but in which the passionate brushstrokes of Central European jazz and Mediterranean music are at least as dominant. This evening, Kornél Fekete-Kovács' trumpet playing enriches the already colorful musical paintings with additional nuances.
Keyboardist Eugen Vizvary - who has produced more than fifty records as a producer and musician - surrounded by bassist Juraj Griglak and drummer David Hodek, who started his career as a prodigy, now also known on the international jazz scene. Compositional forms and themes defined according to their musical concept provide a sure break point not only for improvised solos, but also for joint compostion in the present moment. The formation, which has already toured countless European tours, elevates fusion structures to powerful grooves, the essence and beauty of which lie in their fragility.
The concert is the closing event of the concert series of the Slovak Institute in Budapest entitled "Slovak Cultural Days in Hungary".
Tickets are available for 2500 HUF on the spot, online at bmc.jegy.hu, and at InterTicket Jegypont partners across Hungary.
Table reservations are automatically added during ticket purchase.
For the best dining experience please arrive around 7pm.
We hold reservations until 8pm.
For more information, please call +36 1 216 7894
℗ BMC