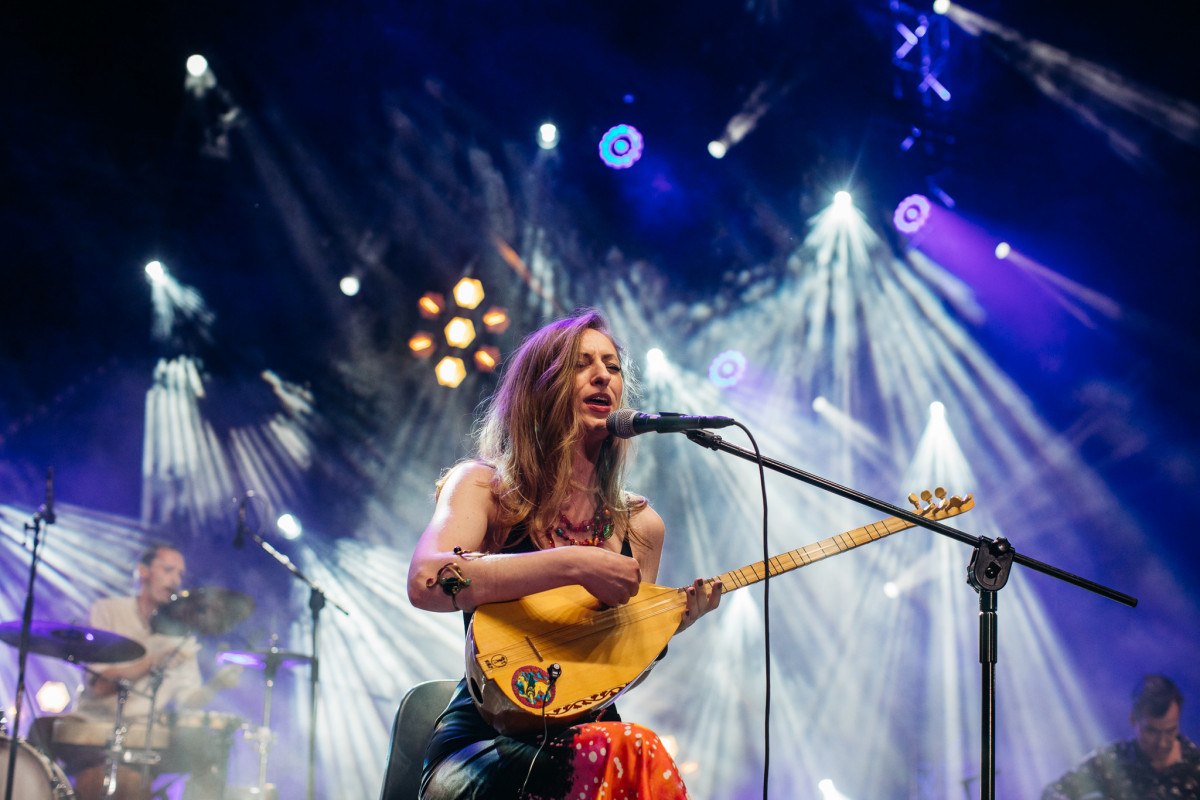 Fresh Folk | Meszecsinka (HU)
Featuring:
Annamária Oláh - vocals
Emil Biljarszki - piano, guitar
Dávid Krolikowski - drums
Szabolcs Takács - bass guitar
"The kind of folk that penetrates the wisdom tooth. Not with songs for tourists, but with dervish dances and the ecstatic shamanism of the mediums. Or a ritual execution accompanied by music" – Dmoon.ru
"…wild and messy, like the soundtrack to the rave at the end of the universe… an East-European Kate Bush or Cocteau Twins… trance-like atmospheres that recall the likes of The Orb and Ozric Tentacles, with the band conjuring up huge waves of rushing sound" –Songlines Magazine UK

"When asked what style of music we play, we are always in trouble with the answer. There's no good word for it, maybe world music is closest to us, but it's not accurate. There is psychedelia in it, but it is not entirely psychedelic. There is rock in it, but it is not rock. And so on. Musically, Siberian, psychedelic rock, lyrical music all affect us. We are inspired by everything and everyone who affects us on any level. It flows through us and your own music is born out of it. And the texts are about the torments, beauties, difficulties of everyday life, including death, panic, love" - said Annamária Oláh singer.
Tickets are available for 2000 HUF on the spot, online at bmc.jegy.hu, and at InterTicket Jegypont partners across Hungary.
Table reservations are automatically added during ticket purchase.
For the best dining experience please arrive around 7pm.
We hold reservations until 8pm.
For more information, please call +36 1 216 7894
℗ BMC