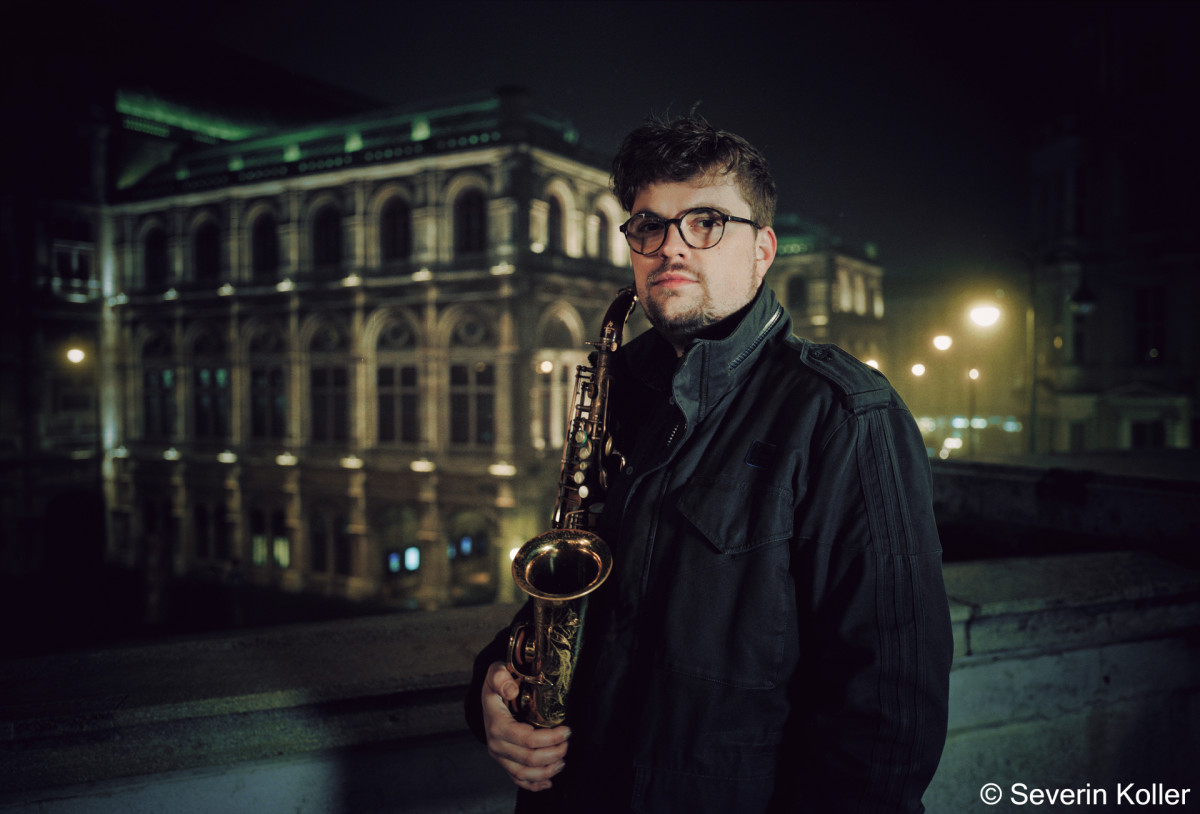 3 x j(A)zz! in One Week | Fabian Rucker 5 (A)
Featuring:
Fabian Rucker - reeds
Chris Neuschmid - guitar
Philipp Nykrin - piano
Andreas Waelti - double bass
Andreas Lettner - drums
"... an unfamiliar player from Vienna ... Rucker was a revelation" was the opinion of allaboutjazz about the Salzburg-born, Vienna-based, Hans-Koller-award-winner reeds player, Fabian Rucker. Working with musicians like Charlie Hunter, Christian Muthspiel, Thomas Gansch, Harry Sokal, Mathias Rüegg, Jim Black, Christoph Cech ... and last but not least the work with his "partners in crime" Philipp Nykrin and Andreas Lettner in Namby Pamby Boy have strongly influenced the almost 31-year-old musician. His music is most likely to be located in the field of tension between jazz, pop and modern music and follows the self-imposed goal, as a musician as well as producer, to move freely between a variety of musical concepts and thereby develop his own sound. Crucial to his career is the collaboration and friendship with master drummer Bobby Previte, for whom he not only recorded and mixed the album Terminals (including Greg Osby, Nels Cline, Jon Medeski and Zeena Parkins), but also with whom he has been associated for quite some time in the trio Previte / Gamble / Rucker.
Now it's time for him to appear as a bandleader for the first time, with a new quintet project, Fabian Rucker 5, that brings on board his long-time companions Andreas Lettner and Philipp Nykrin, and includes the Vienna-based Swiss bassist Andreas Waeltli and Chris Neuschmid on guitar – all of them bustling in jazz as well as in adjacent disciplines from blues through hip-hop to rock.
Preceding the concert in the Opus, Fabian Rucker 5 enters for 3 days the BMC studio to record their debut album, to be released on BMC Records in the fall of 2018.
Tickets are available for 1500 HUF on the spot,
online at jegy.hu, and at InterTicket Jegypont partners across Hungary.
Please don't forget to reserve a table after purchasing your ticket, as seating at Opus Jazz Club can only be guaranteed in this case.
We hold reservations until 8pm. Remaining tables are assigned on a first-come, first-served basis.
For reservations, please call +36 1 216 7894 and have your ticket or voucher at hand.