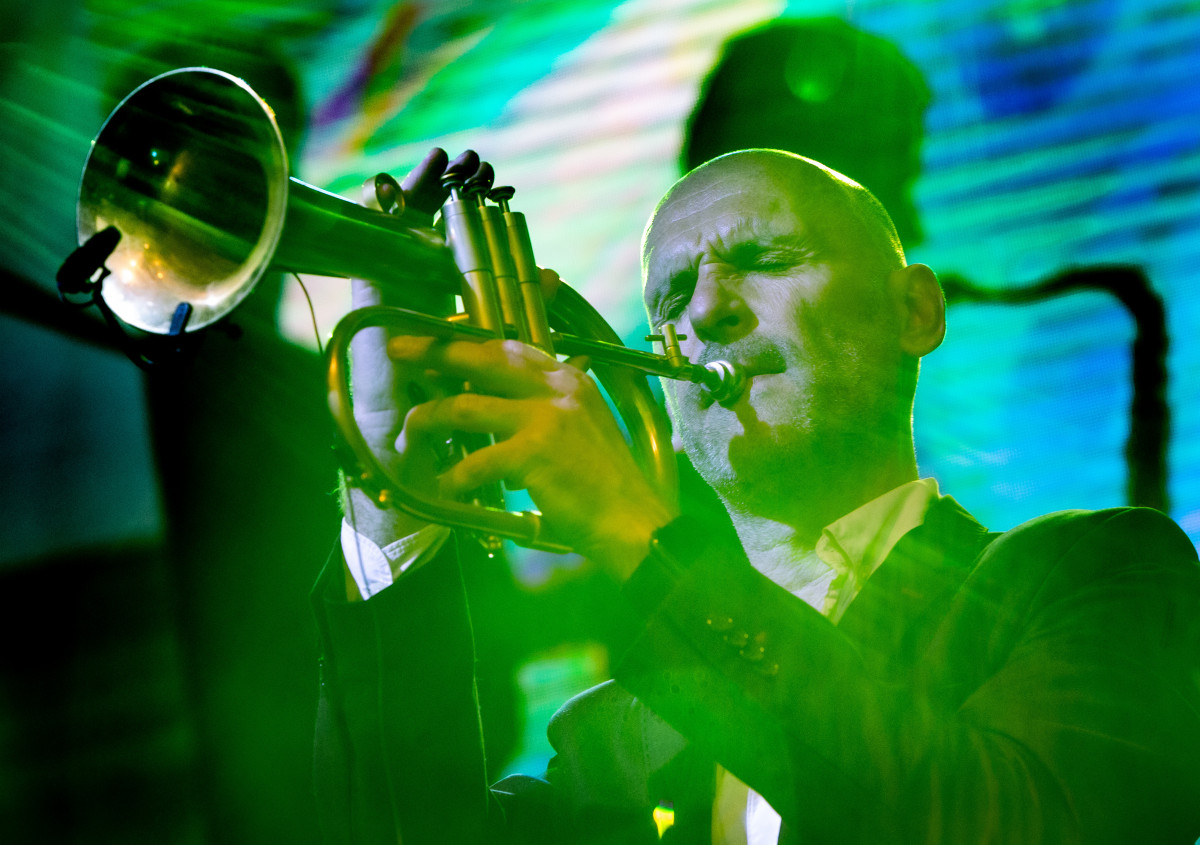 Kornél Fekete-Kovács, Veronika Harcsa, Dan Bárta, Robert Balzar Trio: Different Aspects of Silence - BMC record release
Featuring:
Veronika Harcsa - vocals
Dan Bárta - vocals
Kornél Fekete-Kovács - trumpet, flugelhorn, electronics
Vít Křišťan - piano, electronics, Fender Rhodes
Robert Balzar - double bass
Kamil Slezák - drums
Painting silence with sound is like painting water with fire, dancing the stillness of stones. And yet this is what trumpeter and composer Kornél Fekete-Kovács is attempting now, in a production entitled Different Aspects of Silence, with the Czech Robert Balzar Trio and vocalists Veronika Harcsa and Dan Bárta. Kornél Fekete-Kovács met the Robert Balzar Trio two years ago and has been collaborating with them regularly ever since. Their musical reflection was rounded out with the popular Czech jazz singer Dan Bárta.
The majority of the programme, exploring the theme of silence, is composed by Kornél Fekete-Kovács, who feels a sense of responsibility: behind every note he plays, he says, are all the sounds that were present in the silence but were deprived of the opportunity to be heard. The music thus determines but also liberates, and this is reflected in the musical concept: the composed themes alternate with collective, controlled improvisations, maintaining a balance between liberating constraints and unbound expression. Lyrical, elegant and intimate in tone, Kornél has chosen texts from authors such as William Blake and the Sufi philosopher and poet Rumi.
This time the songs are sung by Veronika Harcsa, also renowned for her rich vocal timbre, and Dan Bárta, winner of several major Czech awards. This occasion will also serve as a record release concert for BMC Records' upcoming album Different Aspects of Silence, to be released early next year, which offers 21st-century listeners, alienated from the experience of silence, a nuanced musical insight into its different aspects.
Tickets are available for 2900 HUF on the spot, online at bmc.jegy.hu, and at InterTicket Jegypont partners across Hungary.
Table reservations are automatically added during ticket purchase.
Please note that if you purchase an odd number of seats, you might have to share the table with others, especially if the concert is sold out.
For the best dining experience please arrive around 7pm.
We hold reservations until 8pm.
For more information, please call +36 1 216 7894
℗ BMC