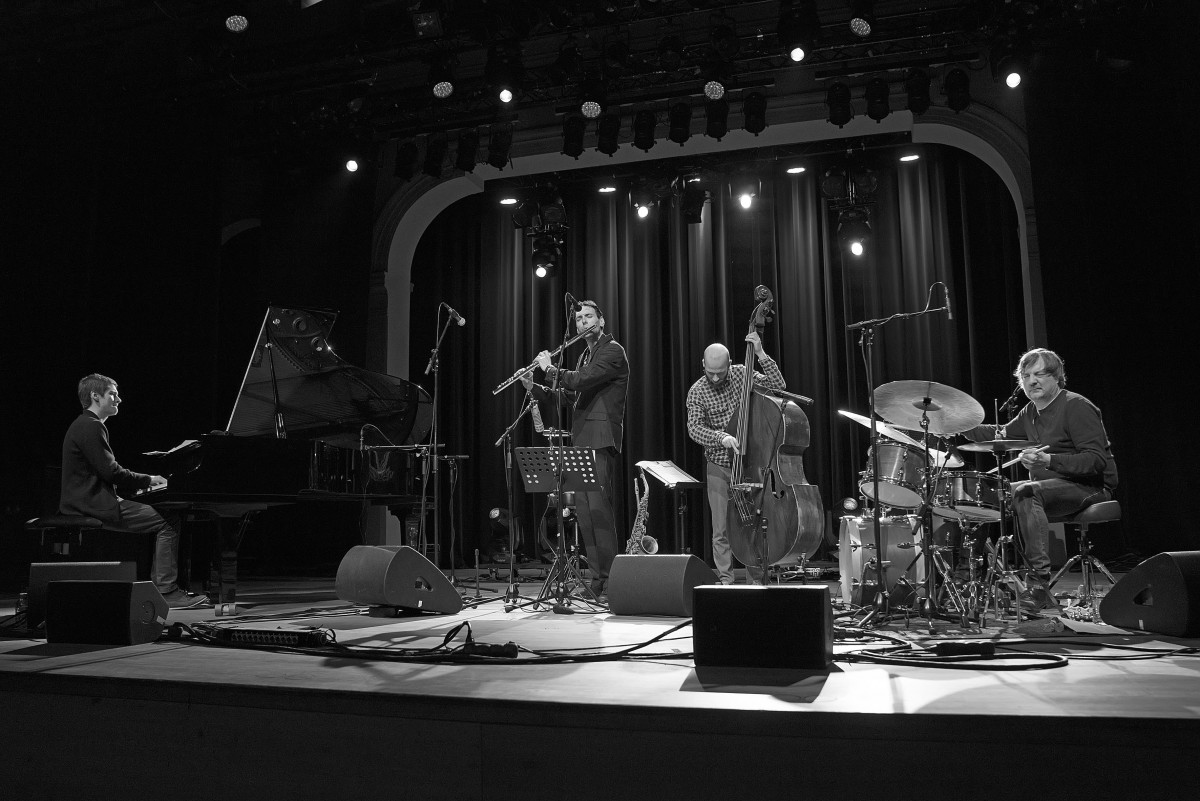 Flanders on the Move | Ben Sluijs Quartet (BE)
Featuring:
Ben Sluijs - saxophone, flute
Bram De Looze - piano
Lennart Heyndels - double bass
Dré Pallemaerts - drums
Gallery tickets are still available on the spot! Please order your drinks downstairs at the bar. Looking forward to welcome you in Opus Jazz Club.
"One of the most lyrical and poetic jazz saxophonists in our country; that's how we describe saxophonist Ben Sluijs without hesitation. Sluijs has a cast-iron track record as a leader of quartets and was at the top of the Belgian scene for years. He surprised everyone at Jazz Middelheim 2016, when he was accompanied on stage by drummer Dré Pallemaerts, one of the greats in the Belgian jazz landscape, and two exceptional young talents, Bram De Looze and Lennart Heyndels, in his new Ben Sluijs Quartet." (Flagey.be)
"Sluijs compositions suggest his personal perspective of the American post-bop legacy, transformed into the more peaceful West European sceneries. His spiritual vein is highlighted in his touching homage to the late Yusef Lateef, Song for Yusef, and the exotic and meditative Mali, sounding like homage to other sonic explorers as Alice Coltrane and Don Cherry. Miles Behind offers a leisured swinging mode and Cell Mates pushes this rhythmic mode even furthe. On both pieces Sluijs alto sax solo reference John Coltrane spiraling attacks. The dreamy, emotional ballads Air Castles and Ice Chrystal even come close to the impressionist-melancholic territories of the ECM school. Beautiful gem." (Eyal Hareuveni-Salt, Peanuts.eu)

Tickets are available for 2000 HUF on the spot, online at bmc.jegy.hu, and at InterTicket Jegypont partners across Hungary.
Table reservations are automatically added during ticket purchase.
For the best dining experience please arrive around 7pm.
We hold reservations until 8pm.
For more information, please call +36 1 216 7894
℗ BMC