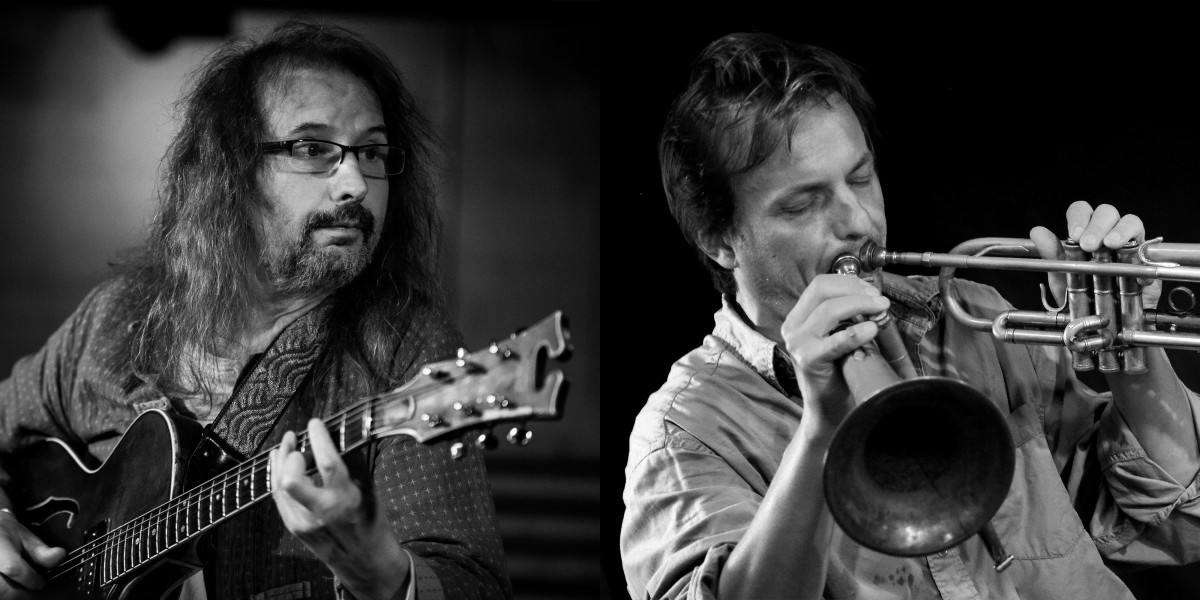 Flanders on the Move│Laurent Blondiau - Gábor Gadó (B/H): Veil and Quintessence – BMC album debut concert
Featuring:
Laurent Blondiau - trumpet
Gadó Gábor - gitár
It is no coincidence that both Gábor Gadó and Laurent Blondiau received the Bobby Jaspar prize of Académie du Jazz honouring the best Europan musician each year, but the kinship of the two artists runs a lot deeper than that. Blondiau is the founder of one of Belgium's most creative musical outlets, Mâäk's Spirit, while Gábor Gadó is one of the central figures of new Hungarian jazz. Their collaboration started back in 2004 in the international (or to be more precise: supranational) formation called Unit, and both of them have been fervently seeking new forms of musical expression ever since. Their paths crossed again this year: together, they look for connections between music and spirituality on their new duo album Veil and Quintessence, soon to be released by BMC Records. Prayer, meditation, vigil and contemplation all blend into a seamless stream of music that surpasses the contradictory temptations of tonality and modality so that the listener may, for some fleeting moments at least, lift the veil and see.
Jegyek 1300 forintos áron kaphatók a helyszínen,
az InterTicket országos JEGYPONT hálózatában, valamint a jegy.hu oldalon.
Kérjük Önöket, hogy az Opus Jazz Clubba
váltott jegy mellé ne felejtsenek el asztalt foglalni!
Asztalt jeggyel, internetes jegyváltás esetén utalványazonosítóval rendelkező vendégeinknek tudunk foglalni.
Az asztalfoglalásokat legkésőbb 21 óráig tudjuk fenntartani!
Közvetlenül koncertkezdés előtt történő jegyvásárlásnál vendégeink a meglévő asztalokat érkezési sorrendben foglalhatják el.
Telefon
+36 1 216 7894