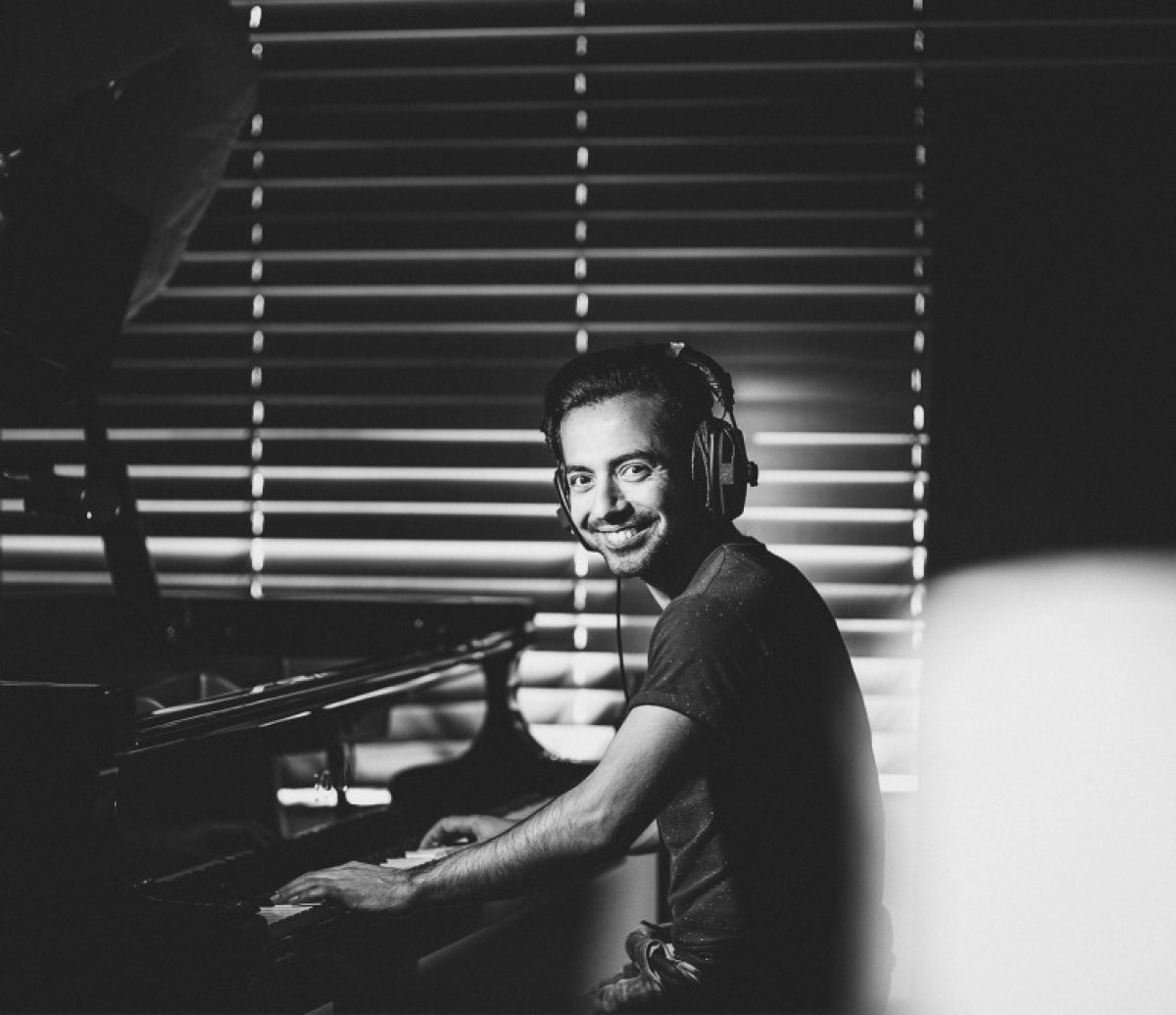 Shirinov – Fenyvesi – Szandai – Dés: Maiden Tower (AZ/H) Album debut concert
Featuring:
Elchin Shirinov - piano
Fenyvesi Márton - gitár
Szandai Mátyás - nagybőgő
Dés András - ütőhangszerek
A piano player from Azerbaijan meets a Hungarian percussionist at a Polish festival and they start making plans of a quartet,
in which they'd include a Hungarian bass player - who resides in Paris - and a Hungarian guitarist who lives in Budapest.
This story in the world of jazz wouldn't be very unusual, but this one luckily ends well, because the album presented at Opus Jazz Club is the result of this fruitful collaboration. Particularly lucky that the four remarkable, individual players musically vibrated together from the very first moment. Prior to the album recording - on the rehearsals for a concert- it was obvious that they have similar musical thoughts and on the top of the recognisable feel and taste of the compositions and improvisations the album as a whole is still very coherent. While you're listening, enjoy the journey from the hidden spots of Budapest all the way through to the Maiden Tower of Baku.
Jegyek 1300 forintos áron kaphatók a helyszínen,
az InterTicket országos JEGYPONT hálózatában, valamint a jegy.hu oldalon.
Kérjük Önöket, hogy az Opus Jazz Clubba
váltott jegy mellé ne felejtsenek el asztalt foglalni!
Asztalt jeggyel, internetes jegyváltás esetén utalványazonosítóval rendelkező vendégeinknek tudunk foglalni.
Az asztalfoglalásokat legkésőbb 21 óráig tudjuk fenntartani!
Közvetlenül koncertkezdés előtt történő jegyvásárlásnál vendégeink a meglévő asztalokat érkezési sorrendben foglalhatják el.
Telefon
+36 1 216 7894