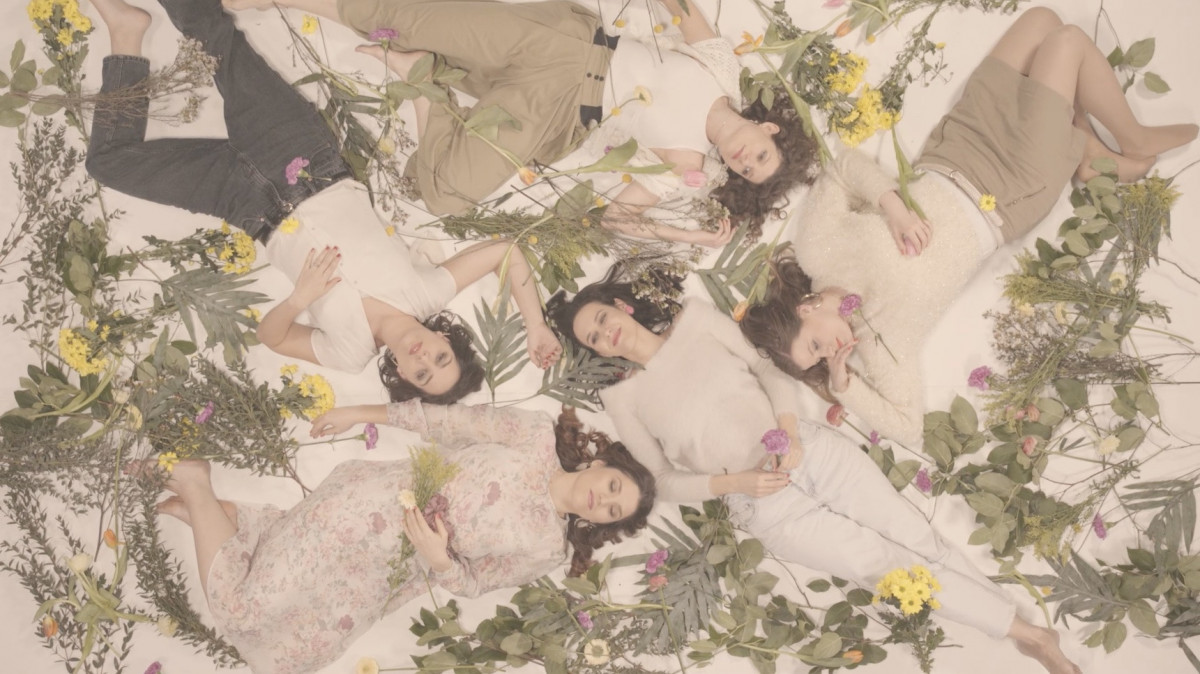 Fresh Folk | Napfonat (HU)
Featuring:
Krisztina Farkas - vocals
Heni Szalay - vocals
Anita Szarka - vocals
Eszter Tóth - vocals
Orsi Tóth - vocals
Gallery tickets will be available on the spot even if the online ticketing system tells you that the show is sold out. Please order your drinks downstairs at the bar if you are seated on the gallery.
Napfonat is a special highlight of the Hungarian music palette, as the formation is a meeting of five singers, five soloists, a community of creators who work together in the spacious and diverse genre of world music. They process their own compositions, folk songs from Hungarian and other cultures dressed in polyphonic sound. The uniqueness of their music is that in addition to the intertwining of vocal sounds, percussion instruments play an important role. The formation debuted last spring with their first album entitled Szól a világ, which was released by the Hangvető Records. Their new song, Mint a zápor, in addition to being the forerunner of the next album, playing an important role int heir career this year: with the song, the band made it to the semi-finals of DAL 2022. "This song is like an evening dance in the summer rain. It's about feeling in love when we can put our whole heart into what we are and find a way back," writes Eszter Tóth, the composer of the song, about the feeling that inspired the Mint a zápor song. You have to work hard for that feeling, it 's not always easy, but in return it keeps, lifts and refreshes like a summer shower.
Tickets are available for 2000 HUF on the spot, online at bmc.jegy.hu, and at InterTicket Jegypont partners across Hungary.
Table reservations are automatically added during ticket purchase.
For the best dining experience please arrive around 7pm.
We hold reservations until 8pm.
For more information, please call +36 1 216 7894
℗ BMC