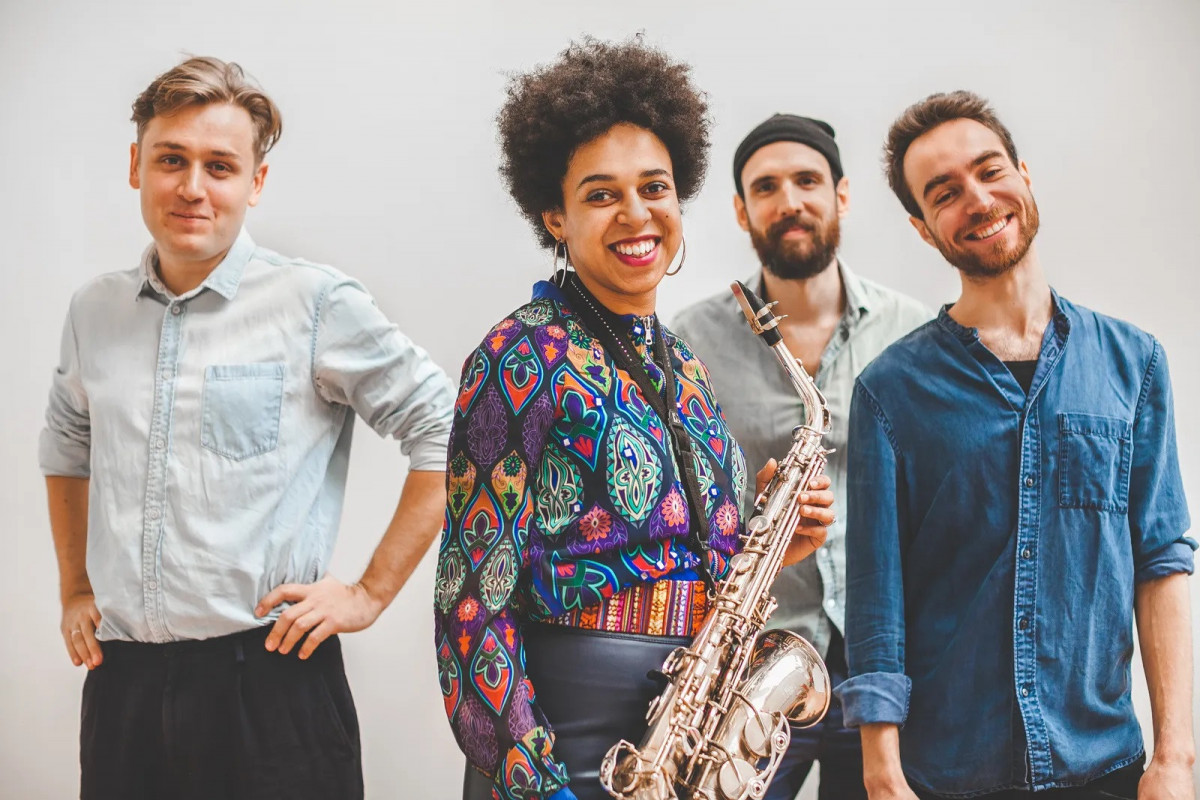 CANCELLED | Futurstan (HU)
Featuring:
Fatime Songoro - alto saxophone
Dániel Biljarszki - piano
Alexey Zelensky - bassguitar
Marci Bognár - drums
Dear Visitors,
We regret to inform you that the concert is cancelled due to health reasons. Tickets purchased online will be automatically refunded by InterTicket Kft. Tickets purchased on the spot may be refunded at the BMC Info Desk. Please check our website for further announcements. We apologize for the inconvenience and appreciate for your understanding.
Budapest Music Center
---
Futurstan is a progressive jazz fusion quartet that seeks musical freedom under the boundaries of jazz nomadism, crossing genre boundaries. One of the engines of melodic storytelling is the energetic and immersive saxophone playing of Fatime Songoro, who has worked with musicians such as Msafiri Zawose and Tefo Mahola, among others. Daniel Biljarszki's keyboard playing shows futuristic and lyrical notes, while the bass lines (Alexey Zelensky) further reinforces the fusion with his dance-calling grooves and ecstatic ostinato. The drum (Marci Bognár) are liberating and unique mixes of jazz-rock, afrobeat and dub. The band, formed in Budapest, has its roots in Hungary, Congo, Russia and Bulgaria.