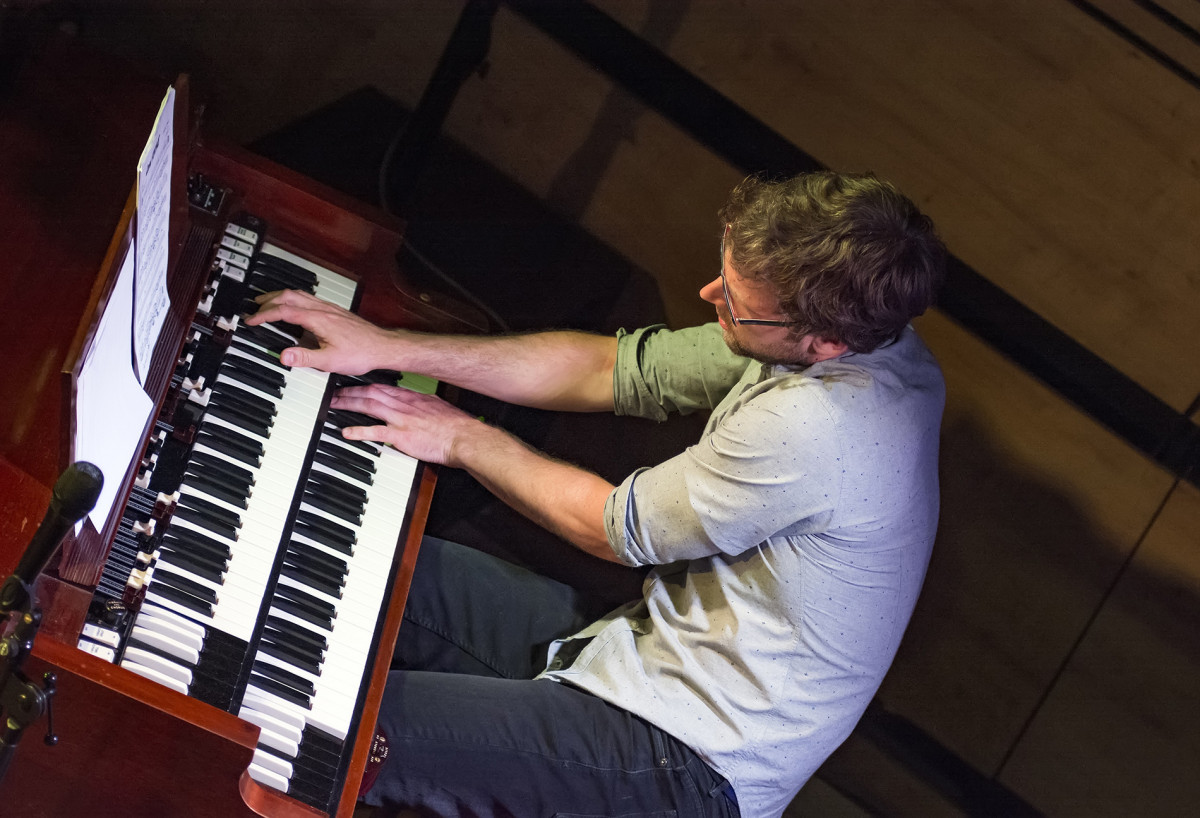 Gyárfás–Premecz Organ Trio (HU)
Featuring:
István Gyárfás - guitar
Mátyás Premecz - Hammond organ
György Jeszenszky - drums
Guitarist István Gyárfás's longtime dream of creating a Hammond trio came to frutition last year with organist Mátyás Premecz and György Jeszenszky on drums. Their debut album, Organ Grinder's Suite, paying homage to the relevant trios of the genre, earned critical acclaim and the trio is regularly perfoming its material. In the meantime they already started to work on new compositions, thus the audience of Opus already can hear some of these on the present concert.
Jegyek 2400 forintos áron kaphatók a helyszínen, a bmc.jegy.hu oldalon, valamint az InterTicket országos Jegypont hálózatában.
Az asztalfoglalás a jegyvásárlás során automatikusan megtörténik.
Vacsoravendégeinknek 19 órai érkezést javaslunk.
Az asztalfoglalásokat legkésőbb 20 óráig tudjuk fenntartani!
Telefon: +36 1 216 7894
℗ BMC