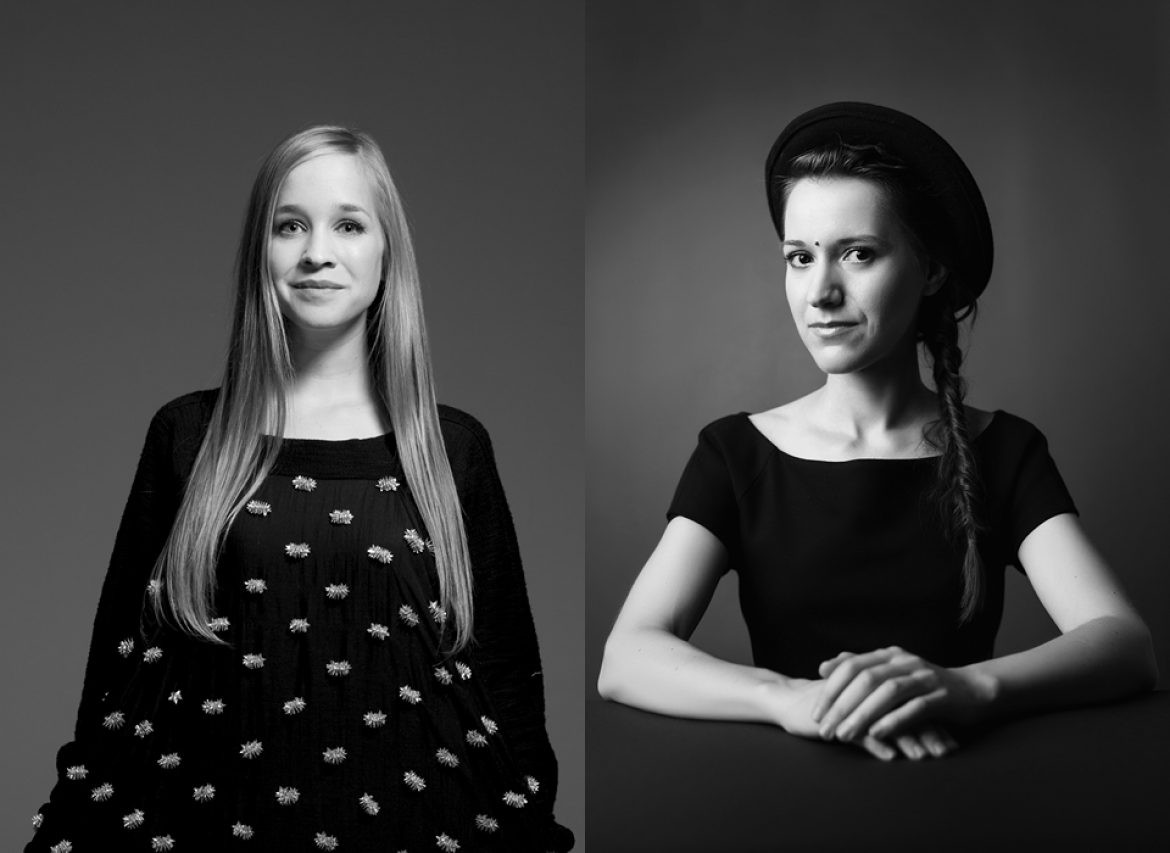 Veronika Harcsa – Anastasia Razvalyaeva – Márton Fenyvesi: Debussy Songs Reimagined (HU)
Featuring:
Veronika Harcsa - voice
Anastasia Razvalyaeva - harp
Fenyvesi Márton - guitar, live electronics
Debussy would certainly have welcomed the idea of bringing his works into the present moment a century and a half later by intrepid artists, as he himself aspired to do the same as a pioneer of impressionism. Singer Veronika Harcsa and the Junior Prima Prize-winning harpist, Anastasia Razvalyaeva – two versatile artists who constantly reinvent themselves – make this happen by creating contemporary transcriptions of Debussy's most beautiful songs.
The harp and the sotto voce (a singing technique that is closer to the spoken language than classical singing) present the composer's songs from a new aspect. The duo gave a concert last December at BMC where their clear, expressive, airy sound was mixed live by Márton Fenyvesi with bold electronic effects, adding a new dimension to the atmosphere of the songs. The lineup – that has now expanded into a trio with Fenyvesi – will proceed to the studio of BMC Records right after the concert to record these musical snapshots for a future album release.
Tickets are available for 3000 HUF on the spot, online at bmc.jegy.hu,
and at InterTicket Jegypont partners across Hungary.
Table reservations are automatically added during ticket purchase.
For the best dining experience please arrive around 7pm.
We hold reservations until 8pm.
For more information, please call +36 1 216 7894
℗ BMC