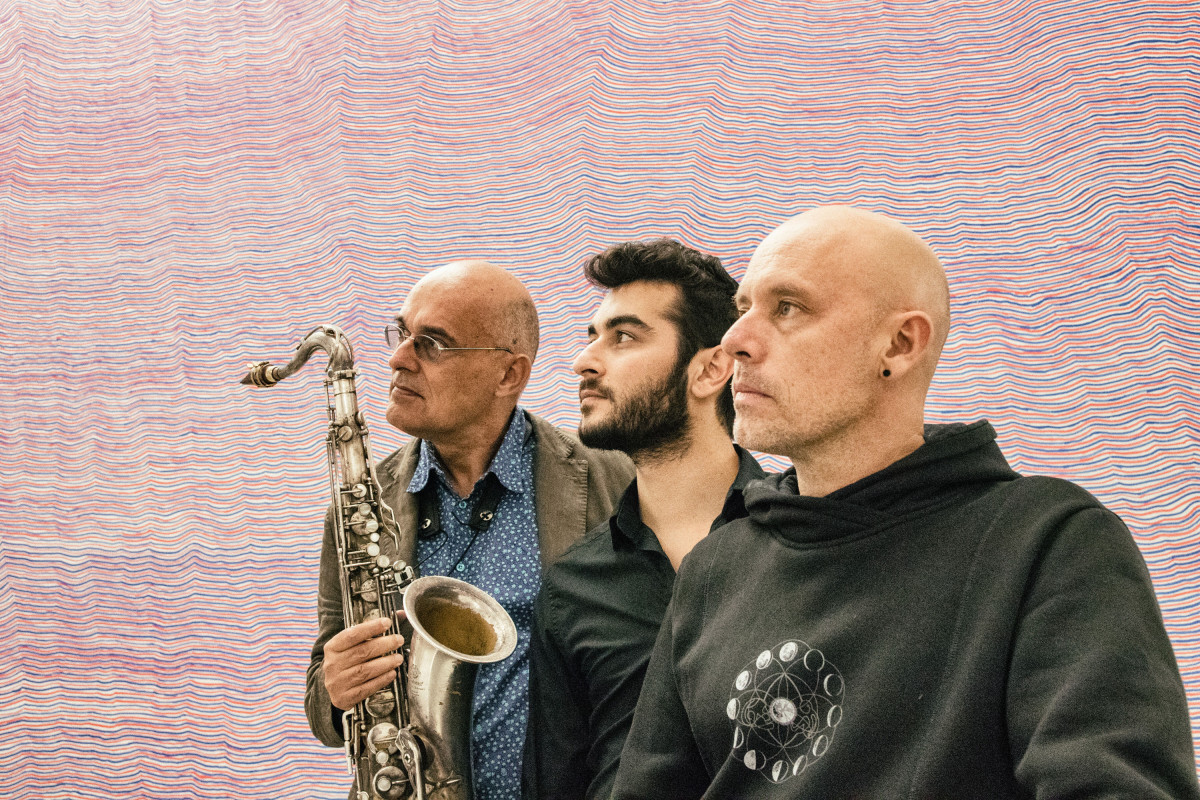 j(A)zz! | Heinrich von Kalnein & KAHIBA: The Neuroscience of Music (AT)
Featuring:
Heinrich von Kalnein - saxophones, flutes
Anil Bilgen - piano, Fender Rhodes
Gregor Hilbe - drums, loops, samples
"Kalnein is a master of catchy cadenzas, the finest earworm potential sprays from his pen. KAHIBA guarantees pure excitement, pure arrangements for a deep immersion in a cosmos of sound" wrote the Austrian magazine Concerto about their CD The Sixth Sense and Michael Scheiner seconded it on occasion of one of her live concerts: "... a firework of ideas, intense mood changes and thrilling improvisations."
Heinrich von Kalnein, the German saxophonist and flutist living in Austria, is the mastermind behind the KAHIBA project, founded in 2009. Since 2016, with the Turkish pianist Anıl Bilgen and the Swiss drummer and electronic engineer Gregor Hilbe three musicians from different backgrounds and generations meet in this brilliant trio, all self-sufficient as well as experienced, equipped with their own will and a stupendous instrumental technical skill.
KAHIBA – "a stroke of luck", as Martin Laurentius from the German magazine Jazzthing puts it – play their own music: a virtuoso and unique mix of jazz, musica brasileira, free improvised music, electronics and "folklore imaginaire". Free from stylistic constraints and without blinders, the three improvisational artists invent their own music together in a playful way. The trio's fifth album, The Neuroscience of Music, was released in March 2018 on Natango Music, Kalnein's own label.
Tickets are available for 1500 HUF on the spot, online at bmc.jegy.hu,
and at InterTicket Jegypont partners across Hungary.
Please don't forget to reserve a table after purchasing your ticket,
as seating at Opus Jazz Club can only be guaranteed in this case.
We hold reservations until 8pm. Remaining tables are assigned on a first-come, first-served basis.
For reservations, please call +36 1 216 7894 and have your ticket or voucher at hand.
℗ BMC