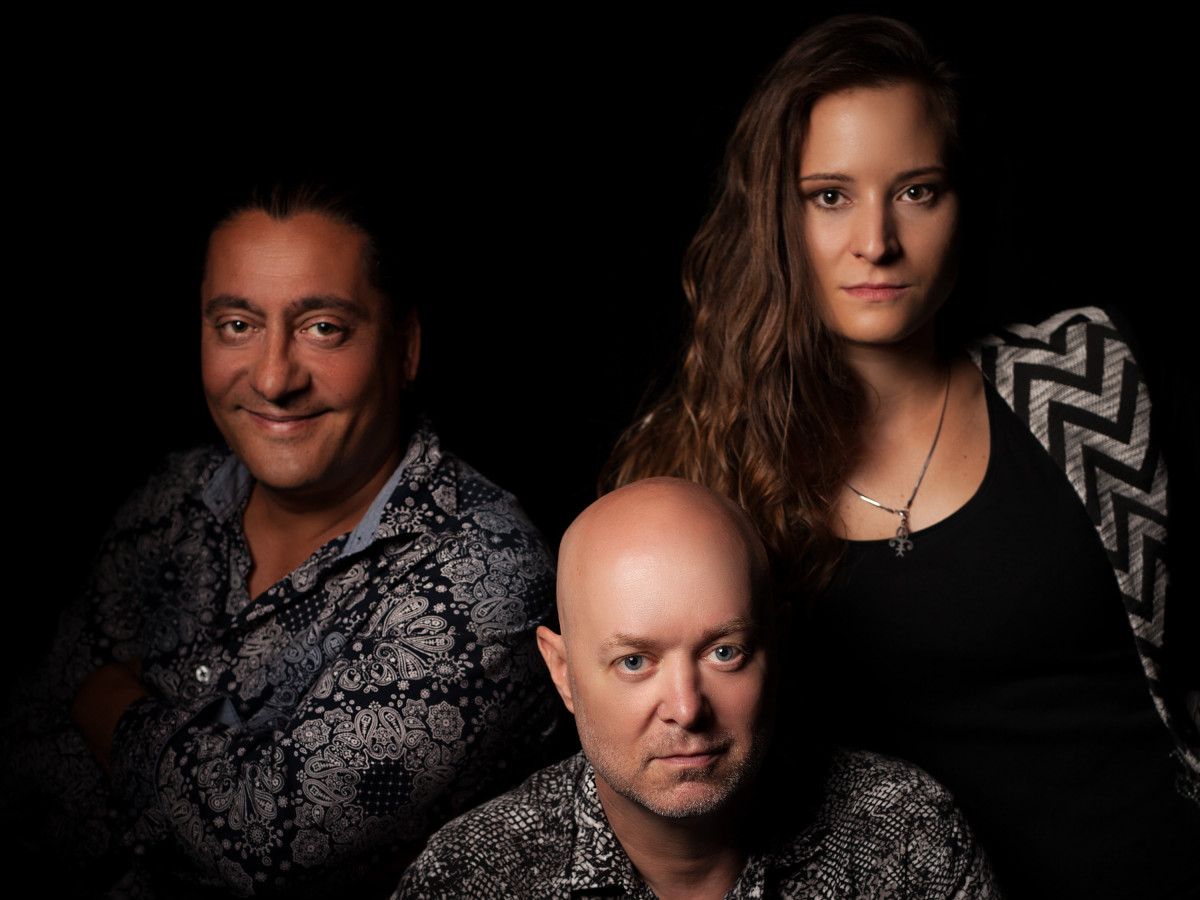 János Nagy Trio (HU), guests: Dominique Di Piazza and Vincent Mascart (FR)
Yancha - Exclusive album première
Opus Jazz Club
Featuring:
János Nagy - keyboards
Frankie Látó - violin
Flóra Joubert - drums
Dominique Di Piazza - bass guitar
Vincent Mascart - saxophone
The János Nagy Trio will celebrate its 25th birthday in 2019. The lineup has changed couple of times since, but the most important of them was when in 2014 the 'obligatory' double bass player of a traditional piano trio was replaced by a violinist. "Without a bass instrument, I think, I have more freedom both in harmony, rhythm and in the group's sound. For me no finished compositions exist, they change during the concerts constantly, so I can break the rules, set by ourselves, much more daringly and unbounded" says the pianist.
In the spring of 2018 the trio released Debussy 100, an album dedicated to the magnificent French composer, featuring French saxophonist Vincent Mascart. If this still wouldn't be enough, this year a brand new other one, Yancha, will come out. The album, referring with its title to the pianist's well-known nickname, features guest artists such as bass player Dominique Di Piazza and guitarist Mike Stern.
"The album is sort of a self-definition. I've played and written many kinds of music in the recent years: music for contemporary puppet performances, soundtracks, arrangements of Protestant chants and jazz rock. I was looking for an answer to the question whom of all these I am mostly and tried to find it with the music on this album. It is a special gift for me to have such wonderful companions as Frankie Látó and Flóra Joubert, so I wrote most of the compositions for the band members. The guest appearance of the two fantastic, world-renowned musicians just elevated this feeling. It is a great pleasure and honour for me to play with Dominique Di Piazza for years, not only on concerts but being both of us among the tutors at the Balatonfüred World Music and Improvisation Camp in the summer seasons regularly. As a member of the group Balkan Union, I had the luck and pleasure to play with Mike Stern in the summer of 2017 at the Nisville Jazz Festival – the idea of his appearance on the album came through this joint concert experience." János Nagy Yancha
Tickets are available for 1800 HUF on the spot,
online at jegy.hu, and at InterTicket Jegypont partners across Hungary.
Please don't forget to reserve a table after purchasing your ticket, as seating at Opus Jazz Club can only be guaranteed in this case.
We hold reservations until 8pm. Remaining tables are assigned on a first-come, first-served basis.
For reservations, please call +36 1 216 7894 and have your ticket or voucher at hand.
℗ BMC