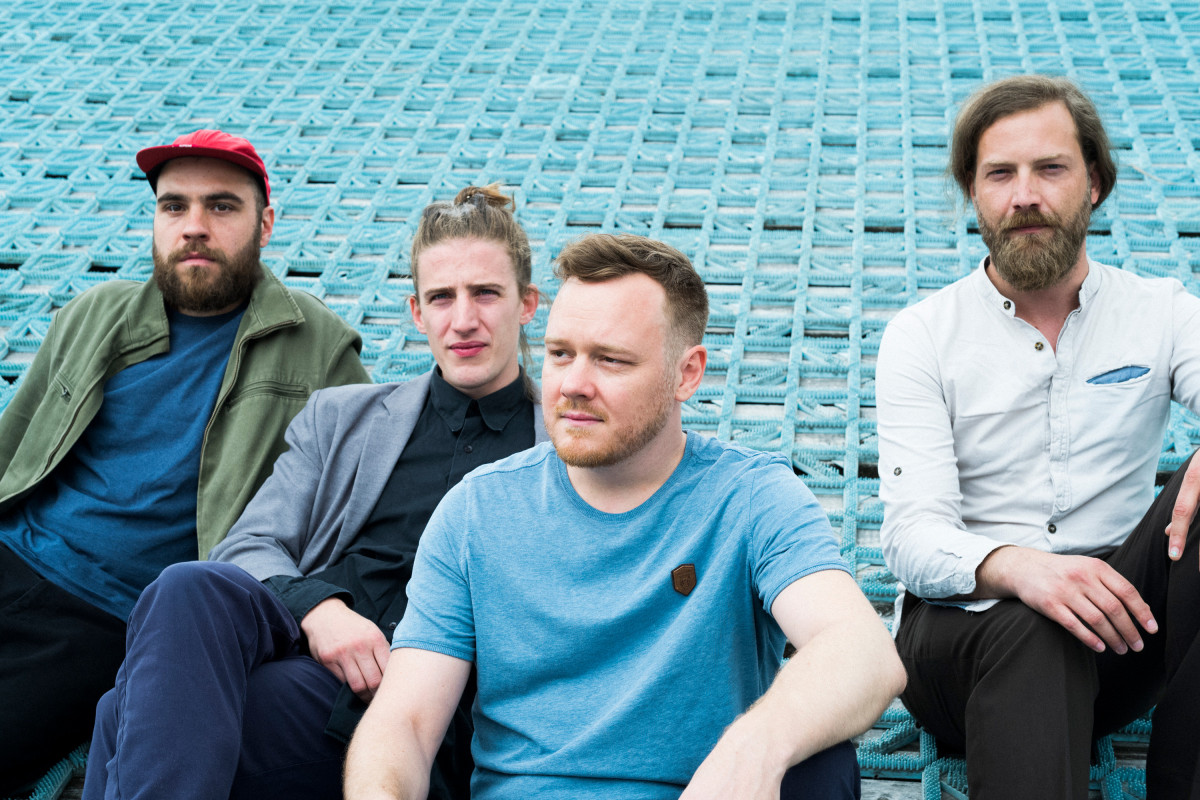 j(A)zz! | Kompost3: Aloft (AT)
Album debut
Opus Jazz Club
Featuring:
Martin Eberle - trumpets
Benny Omerzell - keyboards
Manu Mayr - double bass, bass guitar
Lukas König - drums
"State-of-the-art jazz with a penchant for driving beats and fantastical composition. Highly recommended." Wiener Zeitung
"A delightful, inventive, risk-taking, entertaining, moving musical export from Austria, crowned with awards and esteemed highly by international audiences." DrumHeads
"…KOMPOST 3 creates bizarre, absurd musical landscapes. They use and abuse their instruments with such obvious enjoyment and imagination that one can only listen, smiling and shaking one's head, eyes wide with delight like a kid allowed to open one present after another." Musikreviews
The four members of KOMPOST 3 have been making music together since 2009; a project that began in a shared apartment in Vienna's Third District and has grown into one of the most exciting young formations of Austria's jazz and improv scene. The band released 4 critically acclaimed albums, won the international Bremen Jazz Award and the BAWAG P.S.K. Next Generation Jazz Award and has been touring throughout Europe, in Mexico and in the United States.

Aloft, their upcoming album will be released in the end of May and is once again a perfect example of the band's ability to reinvent itself, while always being on the lookout for new sounds and musical ex-pression free of any blinkered mindsets. The outcome is a groove oriented blend of mesmerizing soundscapes riddled with avant-garde and progressive elements which will keep the audience on the edge of their seats.
kompost3.at
facebook.com/kompost3
instagram.com/kompost3music
Jegyek 1800 forintos áron kaphatók a helyszínen,
az InterTicket országos JEGYPONT hálózatában, valamint a jegy.hu oldalon.
Kérjük Önöket, hogy az Opus Jazz Clubba
váltott jegy mellé ne felejtsenek el asztalt foglalni!
Asztalt jeggyel, internetes jegyváltás esetén utalványazonosítóval rendelkező vendégeinknek tudunk foglalni.
Az asztalfoglalásokat legkésőbb 21 óráig tudjuk fenntartani!
Közvetlenül koncertkezdés előtt történő jegyvásárlásnál vendégeink a meglévő asztalokat érkezési sorrendben foglalhatják el.
Telefon
+36 1 216 7894