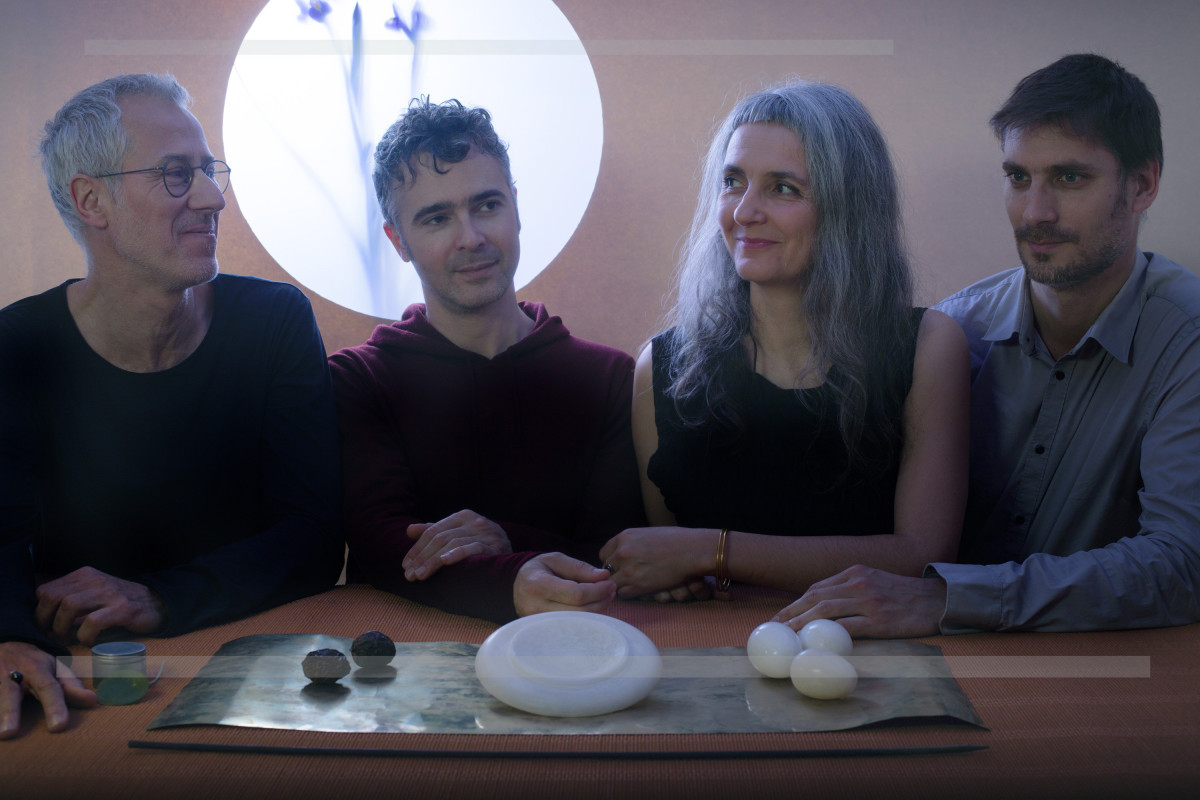 Jazznap.hu | Spring Roll (FR)
Free entry
Opus Jazz Club
Featuring:
Sylvaine Hélary - flutes, voice
Antonin Rayon - piano, Moog synthesizer
Hugues Mayot - saxophone, clarinet
Bruno Chevillon - double bass
"From complex yet readable convoluted patterns, to unrelenting courses under vibrant sparks of freedom, this simply is jazz, jazz today and jazz tomorrow!"
Xavier Prévost, Jazz Magazine, January 2017
By creating this group in 2014, the marvellous and fascinating multi-faceted flutist, Sylvaine Hélary, wanted to explore a way of composing that drew its inspiration as much from her contemporary music education, her encounters with musicians from New-York (Tim Berne, Kris Davis, Tony Malaby, Ralph Alessi) and her wild years playing unclassifiable pop music (Martine à la plage, Fantazio).
Spring Roll's instrumentation is pretty uncommon. Flutes, a saxophone or clarinet, a piano, a double bass, mostly bells or keyboards. To which can be added an analog synthesizer and a ring modulator that allows at some moments live treatments of the piano. The partition takes us between the most stripped-down minimalism and an orchestral maelstrom. Building together such sounds never heard before, this is what drives above all the four musicians of this band. It can easily be linked to New Music and its way of sharing improvisations and compositions.
Sylvaine Hélary "has appropriated the musical territories where improvisation, contemporary music, sonic poetry, musical theatre, uncommon pop-music and ultra-modern post-jazz exchange their proprieties and mingle their identities [...] This band is ideal for the flute-player to experiment on hybrid compositions that build bridges between the repetitive and hypnotic universe of Morton Feldman and the progressive and self-generated patterns of the young New York generation [...] This sensorial music enchants us by its intelligence, its refinement, its freshness and great maturity." Stéphane Ollivier, Jazz Magazine
Printemps, the group's first album was released in 2015 on Ayler Records while their next, Big Apple's Flavor, appears in March 2019 on Clean Feed.
Free entry! Please don't forget to reserve a table, as seating at Opus Jazz Club can only be guaranteed in this case. We hold reservations until 8pm. For reservations, please call +36 1 216 7894.