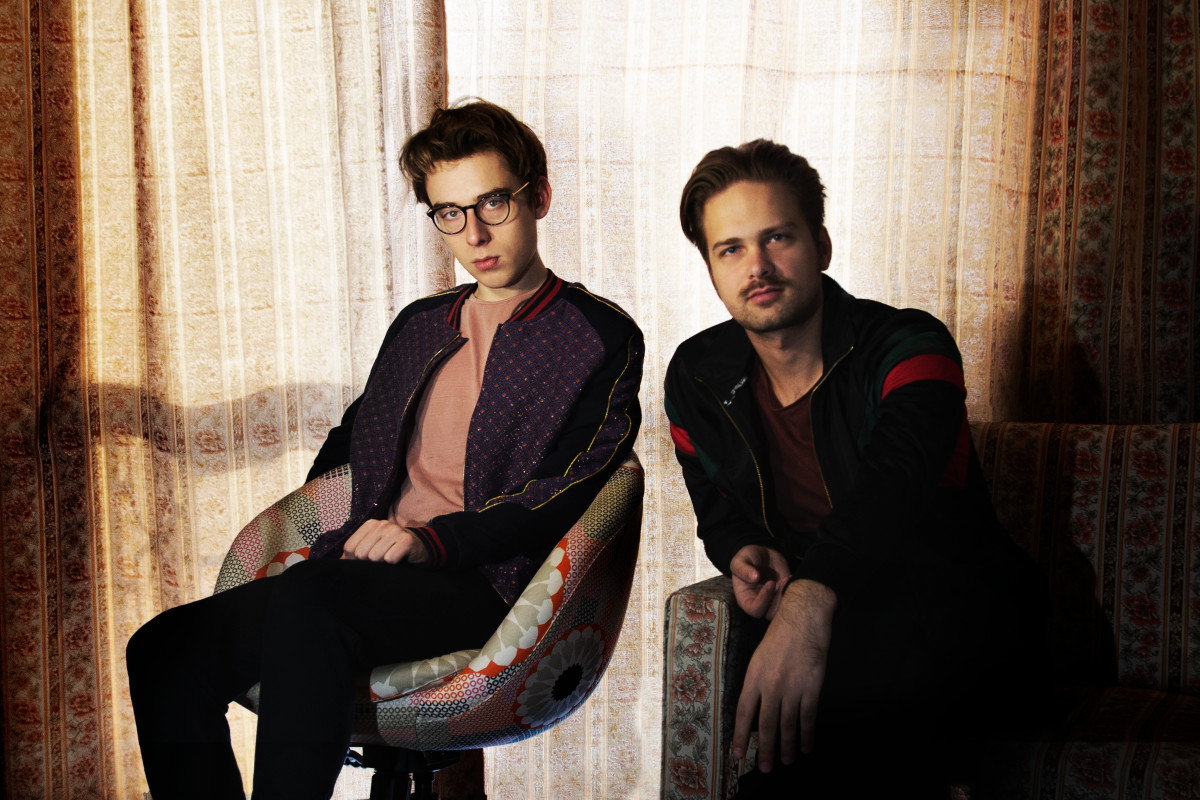 Komeda – Seifert Night: Pianohooligan & Kuba Więcek | Atom String Quartet | EABS (PL)
Featuring:
PIANOHOOLIGAN - KUBA WIĘCEK:
Piotr Orzechowski - piano
Kuba Więcek - saxophone
ATOM STRING QUARTET:
Dawid Lubowicz - violin
Mateusz Smoczyński - violin
Michał Zaborski - viola
Krzysztof Lenczowski – cello
EABS:
Marek Pędziwiatr - piano, synths, vocals
Paweł Stachowiak - double bass
Jakub Kurek - trumpet
Olaf Węgier - tenor saxophone
Marcin Rak – drums
The spirit of two legendary Polish jazz composers is evoked this evening by three pioneering formations from the forefront of Polish jazz. In addition to Roman Polanski's film music, pianist-composer Krzysztof Komeda (1931-1969) is famous for his album Astigmatic, on which he broke with a dominantly American approach to jazz, replacing it with a European aesthetic. Zbigniew Seifert (1946-1979), who died tragically young, is known as a virtuoso jazz violinist, yet his music was at least as significant because of his characteristic "Seifertiian" style.
Pianist, improviser and composer Piotr Orzechowski, known as Pianohooligan, is a laureate of several prestigious awards, by the critics hailed 'the most creative and uncompromising artist of the Polish young jazz'. After a spectacular victory at the Swiss Montreux Jazz Solo Piano Competition 2011, he has been performing all over the world and every subsequent record he has released appeared to be an important cultural event. His style being a synthesis of genres, escapes simple classifications and is impossible to be pigeonholed. His duopartner is the saxophonist and composer Kuba Więcek. Despite his young age, he is one of the most recognizable jazz musicians in Poland. For his debut album "Another Raindrop" he's been awarded many important awards. As an acute observer, he finds inspiration in the multi-coloured reality of the surrounding world. He draws on the experience of many genres and styles, including classical music, European folklore as well as electronic, alternative and hip-hop projects.

The Atom String Quartet combines the potential of the string quartet with improvisation in a very open conception. In addition to jazz, they draw on Polish folk music as well as traditional melodies from many regions of the world, and even contemporary and classical music. They arrive at the Opus Jazz Club with material from their fourth album, Seifert, which pays homage to the jazz composer Zbigniew Seifert, in which they place the original compositions in a whole new context.
The EABS plays music in a similarly innovative spirit as anno Krzysztof Komeda, to whom a full album was dedicated in 2017 entitled Repetitions (Letters to Krzysztof Komeda), rethinking his hardly-known compositions. The band is one of the Polish representatives of the worldwide jazz renaissance of the last decade, insofar as they, like some popular American and London bands, drew a whole new audience into the jazz genre by drawing inspirations from the underground scene.
Financed by the Ministry of Culture and National Heritage of the Republic of Poland as part of the Multi-annual Programme NIEPODLEGŁA 2017-2022.
Tickets are available for 2200 HUF on the spot, online at bmc.jegy.hu, and at InterTicket Jegypont partners across Hungary.
Table reservations are automatically added during ticket purchase.
For the best dining experience please arrive around 7pm.
We hold reservations until 8pm.
For more information, please call +36 1 216 7894
℗ BMC