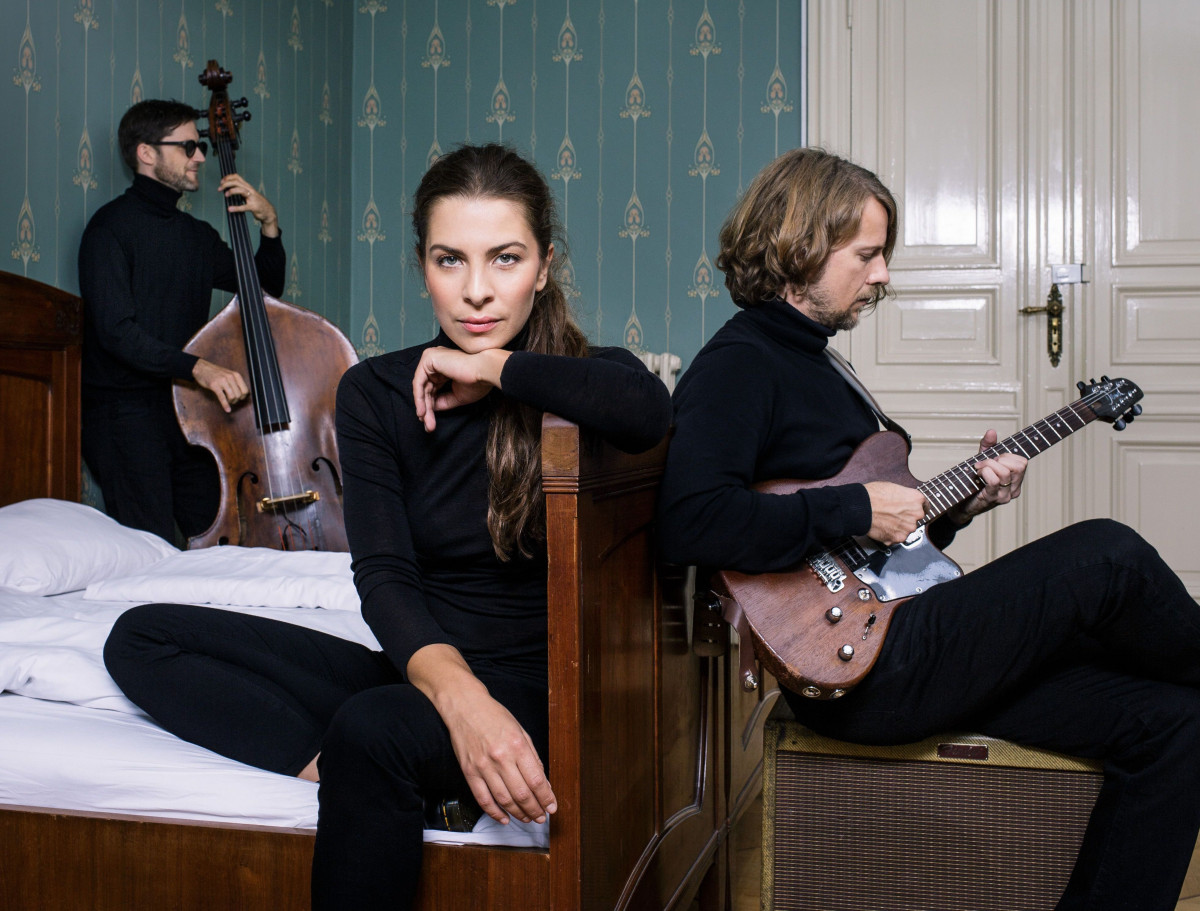 GoetheJazz | Kronthaler Trio (DE/FI)
Featuring:
Theresa Kronthaler - mezzosoprano
Kalle Kalima - guitar
Oliver Potratz - bass
After their critically acclaimed first album The living loving maid, the three internationally very requested artists finally found time to reunite during lockdown in their hometown Berlin to elaborate their second album to be released on BMC Records later this year.
While The living loving maid mainly focused on songs and arias from the baroque and renaissance era, their second album draws a bow to the iconic pop music of our adolescence.
The titles include songs and arias by Georg Friedrich Händel, Henry Purcell, Antonio Vivaldi, Soundgarden, The Smashing Pumpkins and The Police. They are mostly sung in English, creating a crisp, mysterious and ageless world of sound, wandering subtly between styles and époques.
For example, Johnny Grey is a song based on Cleopatra's aria, Se Pietà, from Georg Friedrich Händel's opera, Giulio Cesare in Egitto. While the scheme of the aria is almost entirely kept, the text is by contemporary writer Essi Kalima and tells us the story of a homeless man who lives on the streets of Berlin.
In Walking on the moon from The Police, the guitar draws a minimalistic chromatic Jacobs ladder that weaves with a delicate vocal line into a floating timeless braid.
Soundgarden's Black hole sun is an apocalyptic ode at the gate to the underworld, with a resolution in a Monteverdi style coloratura.
Tickets are available for 3200 HUF on the spot, online at bmc.jegy.hu, and at InterTicket Jegypont partners across Hungary.
Table reservations are automatically added during ticket purchase.
Please note that if you purchase an odd number of seats, you might have to share the table with others, especially if the concert is sold out.
For the best dining experience please arrive around 7pm.
We hold reservations until 8pm.
For more information, please call +36 1 216 7894
℗ BMC