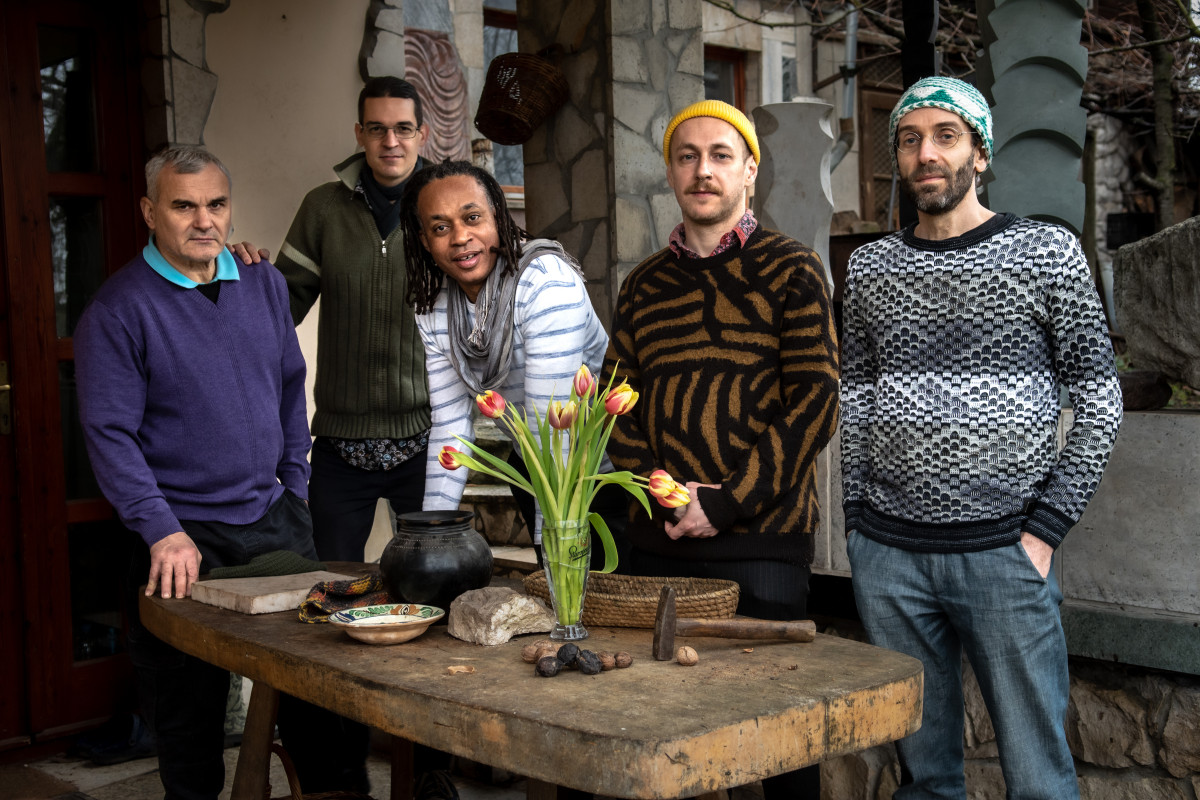 Featuring:
Saïd Tichiti - vocals, guembri
Péter Bede - saxophone, flute
Ferenc Kovács - violin, trumpet, vocals
Ádám Mészáros - guitar
András Halmos - drums
The Moroccan Saïd Tichiti was the first to introduce gnawa music to the Hungarian audience and made it popular through his world music group Chalaban. In Morocco, Gnawa was a part of the slave culture and that of their decendents and is closely related to healing rituals. William Borroughs describes this ancient, sacred trance-music form of the Moroccan Berbers as "4000-year-old rock and roll". The mysterious power of Moroccan trance music has come into the spotlight in the past fifty years. Led Zeppelin, Brian Jones, Jimi Hendrix, Archie Shepp, Don Cherry and Ornette Coleman all helped to let the secret of this culture out. Gnawa is based on rhythm structures that are at once fixed but constantly changing. Though the basic patterns remain the same, varying accents consistently feed the constantly accelerating music with new pulsations. Saïd Tichiti, who has established a name in the Hungarian world music scene since 1998, has gathered together outstanding musicians from the creative / jazz / Hungarian folk music scene to form his new group. They can freely improvise on gnawa musical patterns and have the ability to call forward the strong emotional effect of trance rituals.
Tickets are available for 2500 HUF on the spot, online at bmc.jegy.hu, and at InterTicket Jegypont partners across Hungary.
Table reservations are automatically added during ticket purchase.
Please note that if you purchase an odd number of seats, you might have to share the table with others, especially if the concert is sold out.
For the best dining experience please arrive around 7pm.
We hold reservations until 8pm.
For more information, please call +36 1 216 7894
℗ BMC