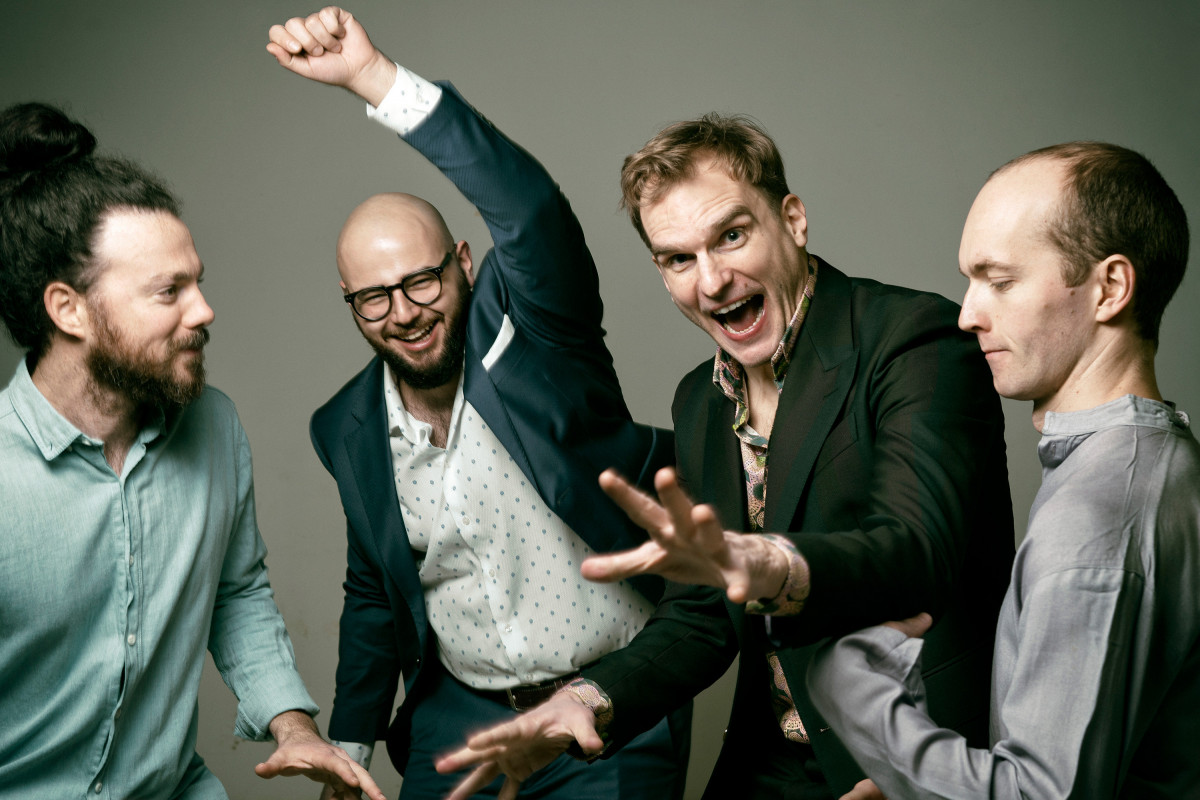 Featuring:
Christian Kühn - guitar
Ziv Taubenfeld - bass clarinet
Esat Ekincioglu - bass
George Hadow - drums
"between cabaret and schizophrenia" Concerto
With its refreshingly innovative music, the KUHN FU demonstrates that arbitrarily drawn boundaries have no place in music-making. Founded in the Dutch city of Groningen by the German guitarist and composer Christian Kühn, the quartet includes musicians from Israel, England, and Turkey. They classify their music as a post romantic jazz/rock disorder, which can sound as viscous as lava or take on manic dimensions that lead to hard clashes. KUHN FU's sonic tones are propelled by distorted guitar sounds as well as Ziv Taubenfeld's bass clarinet – an essential improvisational tool. Audiences are taken on an emotional soundtrip where they explore absurd melodies amid the heavy buzz of early rock music. Their third record Chain the Snake will be released by Berthold Records March 22nd.
kuhnfumusic.com
facebook.com/kuhnfumusic
Tickets are available for 1800 HUF on the spot, online at bmc.jegy.hu,
and at InterTicket Jegypont partners across Hungary.
Please don't forget to reserve a table after purchasing your ticket,
as seating at Opus Jazz Club can only be guaranteed in this case.
We hold reservations until 8pm. Remaining tables are assigned on a first-come, first-served basis.
For reservations, please call +36 1 216 7894 and have your ticket or voucher at hand.
℗ BMC