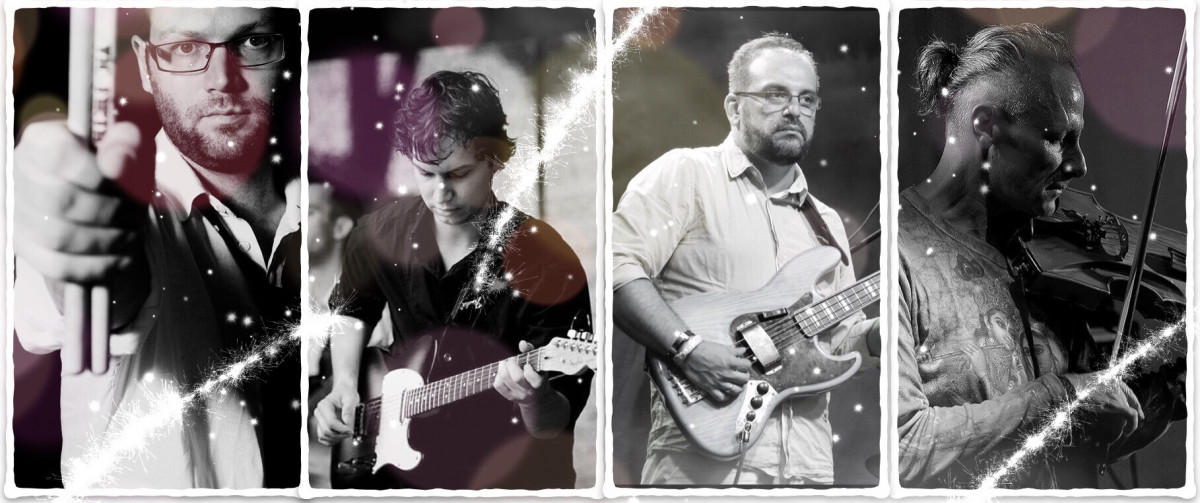 Lantos - Fenyvesi - Barcza - Dés | The Ambientology II. (HU)
Featuring:
Zoltán Lantos - violins, electronics
Márton Fenyvesi - electric and acoustic guitars, electronics
József Barcza Horváth - double bass, bass guitar, electronics
András Dés - percussion, electronics
Ambient, as a musical term first and as a musical genre in an ever broadening sense later, is more and more present from the seventies onwards, with an unbroken popularity since then, should it be a meditative, often electronic music, pieces using various sounds or noises of the environment in their musical texture, dance music or jazz.
A few years ago the audience of Opus Jazz Club had the opportunity to check out the project Gadó – Fenyvesi Guitar Ambientology. Its bass player, József Barcza Horváth, has launched recently Ambientology II, having its debut at the present concert. With its excellent musicians of the Hungarian jazz scene, who know each other's musical personalities perfectly thanks to their various other joint projects, Ambientology II creates a unique soundscape through atmospheric improvisations. Their music is, actually, a sort of a game with spaces – should they be real and sounding or imaginary, existing only in our consciousness.
Tickets are available for 1500 HUF on the spot, online at bmc.jegy.hu,
and at InterTicket Jegypont partners across Hungary.
Please don't forget to reserve a table after purchasing your ticket,
as seating at Opus Jazz Club can only be guaranteed in this case.
We hold reservations until 8pm. Remaining tables are assigned on a first-come, first-served basis.
For reservations, please call +36 1 216 7894 and have your ticket or voucher at hand.
℗ BMC