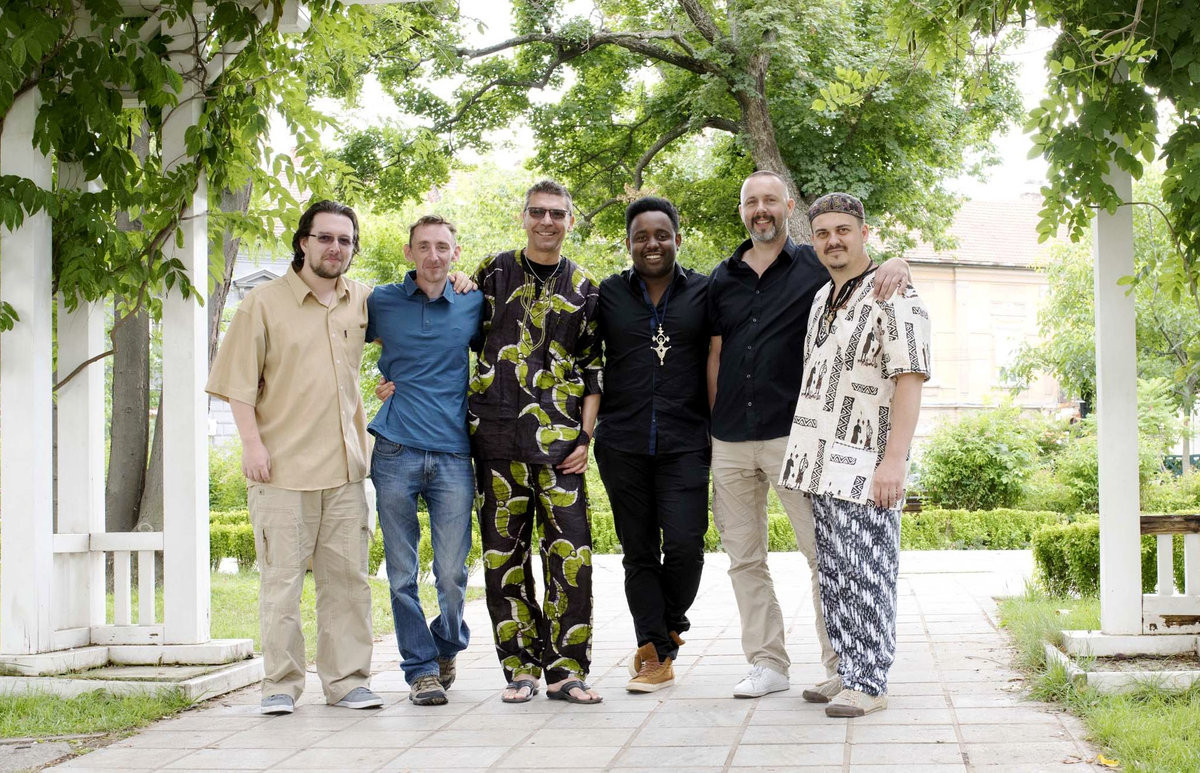 Romanian Jazz Days | Lucian Nagy & Balkumba Tribe (R/SRB/F/H)
Featuring:
Lucian Nagy - saxophones, flute, Bulgarian kaval, Turkish ney, duduk
Ivan Aleksijevic - piano, synthesizer
Johann Berby - bass, gimri, vocals
Csaba Pusztai - drums, percussion
Balkumba Tribe's journey started in 2014, being founded at the initiative of composer and artist of various woodwinds, ​​Lucian Nagy. Balkumba Tribe's music has a fresh and original feeling built on a multifaceted spectrum of influences. A harmonious gathering and a multicoloured combination of styles where typical Balkan Middle East and Indo-African inflections are naturally fused together. In the frame of the project, Lucian Nagy is composing and exploring new music of his own, while offering as well the chance to all the other members to express themselves and to bring new ideas thru their own compositions too.
Balkumba Tribe's international debut in 2014 was their Berlin concert, organised by the support of the Romanian Cultural Institute. Since then they are performing regularly in Romania, Hungary, Germany and Austria. Each of their performances carry their musical message straight to the souls and minds of the audiences of festivals and venues like the American Music Festival Arad, Fete de la Musique Festival Timisoara, Bucharest Jazz Festival, Porgy & Bess Jazz Club Vienna, Budapest Jazz Club, to name a few.
Lucian Nagy & Balkumba Tribe are preparing the launch of their new album, State of Soul, performing parts of it already to the audience in Budapest.
Tickets are available for 1500 HUF on the spot,
online at jegy.hu, and at InterTicket Jegypont partners across Hungary.
Please don't forget to reserve a table after purchasing your ticket, as seating at Opus Jazz Club can only be guaranteed in this case.
We hold reservations until 8pm. Remaining tables are assigned on a first-come, first-served basis.
For reservations, please call +36 1 216 7894 and have your ticket or voucher at hand.
℗ BMC