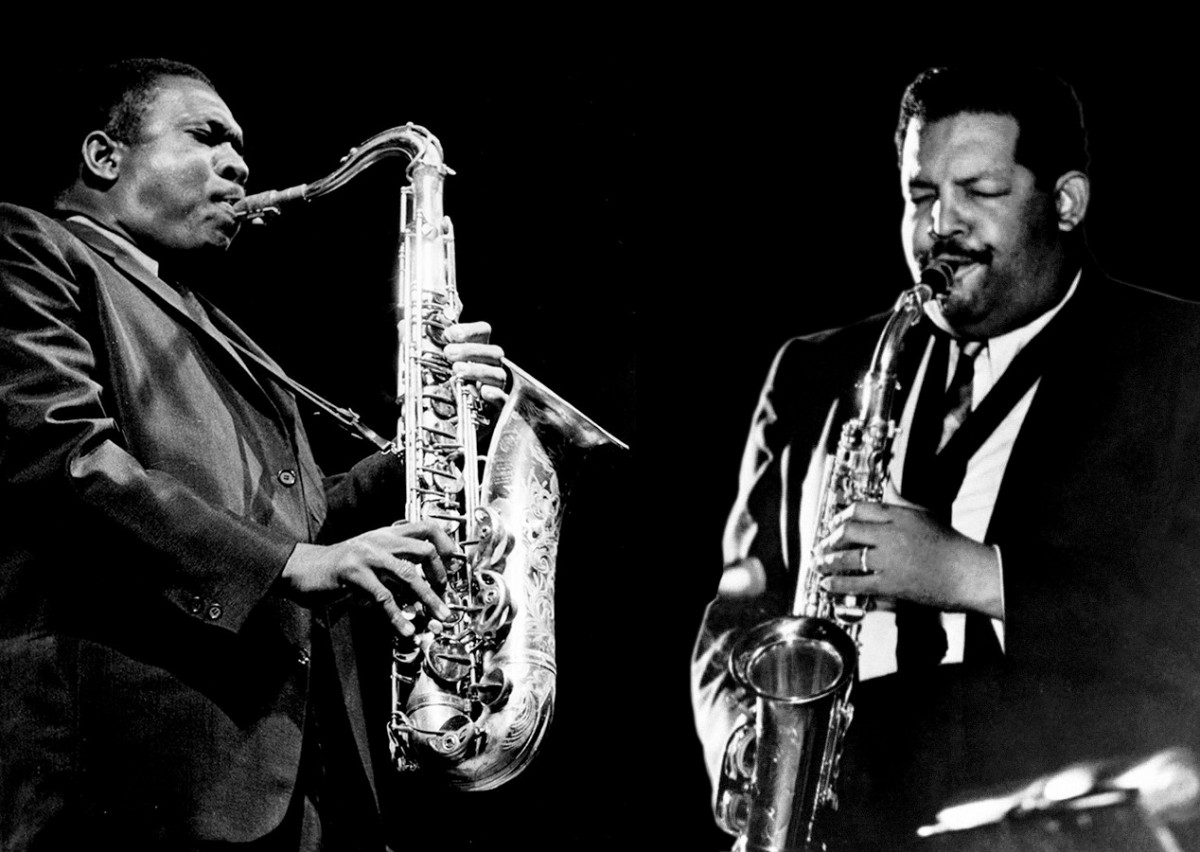 MAO – Legendary Albums | Cannonball & Coltrane (H)
Featuring:
Dávid Ülkei - alto saxophone
János Ávéd - tenor saxophone
Gábor Cseke - piano
Ádám Bögöthy - double bass
László Csízi - drums
When Cannonball & Coltrane was released in 1964 it had been out-of-print for some time in it's original incarnation as The Cannonball Adderley Quintet In Chicago. That LP was originally recorded and released in 1959 on Mercury Records, and while it's a mystery as to why Mercury would let the original go out of print, it's pretty obvious why they would choose to re-release it on Limelight (a Mercury subsidiary) in 1964 with both men listed as co-leaders. A bit of a cash grab, to be sure, but the sessions had also gained some historic merit since it was recorded, by the mid-1960s both Adderley and Coltrane had reached new levels of fame and critical adoration that was unthinkable at the time the original album was recorded.
While it's hard to imagine these days, in 1959 Coltrane was hardly the monumental jazz figure that he is today, in fact it wasn't until 1960 that he "officially" launched his solo career. At the close of the 1950s Coltrane was a well respected tenor player who had appeared on some legendary albums, and had released a couple of fantastic albums (Blue Train, Lush Life, Soultrane) as either a leader or co-leader. But by the time 1964 rolled around, Coltrane was a superstar. His groundbreaking album Giant Steps had been released, as had the rest of his Atlantic LPs, all of which are today considered classics.
Adderley's career arc followed a similar timeline as Coltrane's, moving from celebrated sideman with one amazing album to his credit as a leader (Somethin' Else) to becoming a superstar exploring new avenues of jazz music. In Adderley's case it wasn't the intense and searching jazz music that Coltrane was after, but instead it was earthy soul jazz and post-bop that brought him commercial and critical success.
The group on Cannonball & Coltrane is the 1959 version of the Miles Davis Sextet minus it's hallowed leader, which should entice any jazz lover to check it out. The two horn players explore what they learned from the legendary trumpeter, as well as show off what they could do out on their own. The resulting album is some late 1950s hard bop at it's very best, showing off two very distinct talents at work. We get the up-front, populist sound of Adderley matching up with Coltrane's introspective and probing technique. The rhythm section is able to cut loose behind the talented alto and tenor front line, and - make no mistake about it - Wynton Kelly, Paul Chambers and Jimmy Cobb are on fire and at the peak of their creative powers.
At tonight's concert, members of the Modern Art Orchestra featuring Dávid Ülkei on alto saxophone and János Ávéd on tenor saxophone endeavour to summon the spirits of the two great artists as an hommage to their breakthrough jazz career.
Tickets are available for 1800 HUF on the spot,
online at jegy.hu, and at InterTicket Jegypont partners across Hungary.
Please don't forget to reserve a table after purchasing your ticket, as seating at Opus Jazz Club can only be guaranteed in this case.
We hold reservations until 8pm. Remaining tables are assigned on a first-come, first-served basis.
For reservations, please call +36 1 216 7894 and have your ticket or voucher at hand.
℗ BMC