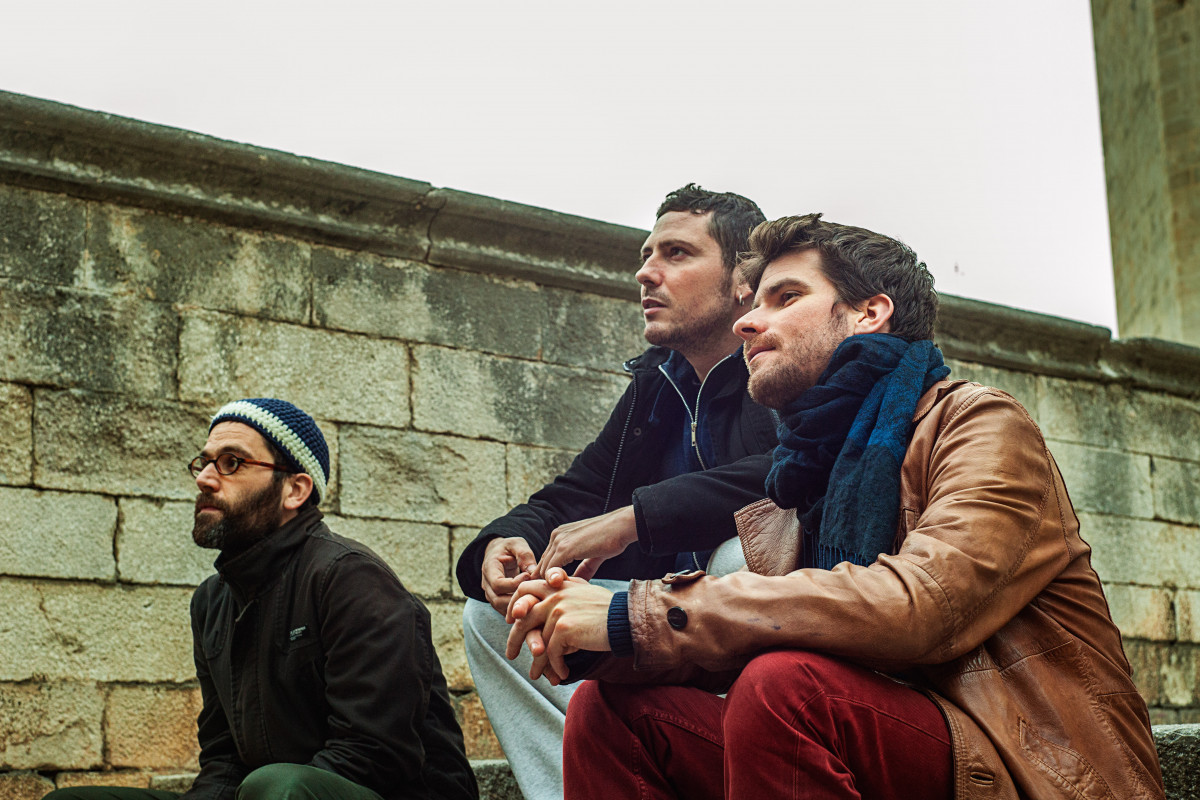 M•A•P Mezquida – Aurignac – Prats (ES)
Featuring:
Marco Mezquida - piano
Ernesto Aurignac - alto saxophone
Ramon Prats - drums
In 2015, three outstanding musicians in their thirties joined forces in the daring and genuine Catalan-Andalusian trio, M·A·P. Right from their start, they became one of the most sought-after trios in Spain. M·A·P takes us to imaginary places and times. Their music is a regenerative synthesis of genres and styles: popular, academic and free. Marked by the convergence of Mezquida's musicality, Aurignac's passion and intensity and Prats' structured fantasy, the group presents powerful and always surprising live acts, approved by some quotes here:
"The MAP Trio pulls everything out of its hat: hypnotic passages, torrential surges, a lyricism which at times verges on the sentimental, a bit of groove, rhythmic puzzles and a tapestry of oriental colours. And they play it all with a rare force, but without making it sound like a music competition" Roger Roca, elPeriódico
"The way they play is a discharge of pure jazz energy released with boldness, spirituality and never seen intensity in Spanish jazz for years. Their sound and live performance were the best news of the year, not only in Spanish jazz but also for the outside, because their own thing is cosmic music" El Mundo
"Their live act is freed from the chains of the studio to dive into different territories with abrasive density and intensity. Music that is unshackled but at the same time of demanding virtuosity, in a perfect balance of exploration and reproduction that at times verges on the impossible. And en route they draw a map of striking contrasts and great beauty" El Club de Jazz
M·A·P's debut album was chosen as the best recording of 2016 in Spain.
Marcio Mezquida is well-known to the audience of Opus, entering its stage four times already, in different formations like his solo concert, contributions in Giulia Valle's groups or the memorable performance of the Joan Vidal Sextet. Ernesto Aurignac's prolific creativity is reflected in the numerous groups led by him, from trio up to large orchestras. The multifaceted drummer, Ramon Prats worked with the likes of Lee Konitz, Axel Dörner, Agustí Fernández, Mats Gustafsson, Joe Morris, Albert Cirera, Jorrit Dijkstra, David Murray, Seamus Blake, Dave Kikoski, Esperanza Spalding, Guillermo Klein, Bob Mintzer, Greg Ward, Perico Sambeat, Deborah Carter, just to name a few.
Tickets are available for 1800 HUF on the spot, online at bmc.jegy.hu,
and at InterTicket Jegypont partners across Hungary.
Table reservations are automatically added during ticket purchase. We hold reservations until 8pm.
For more information, please call +36 1 216 7894
℗ BMC