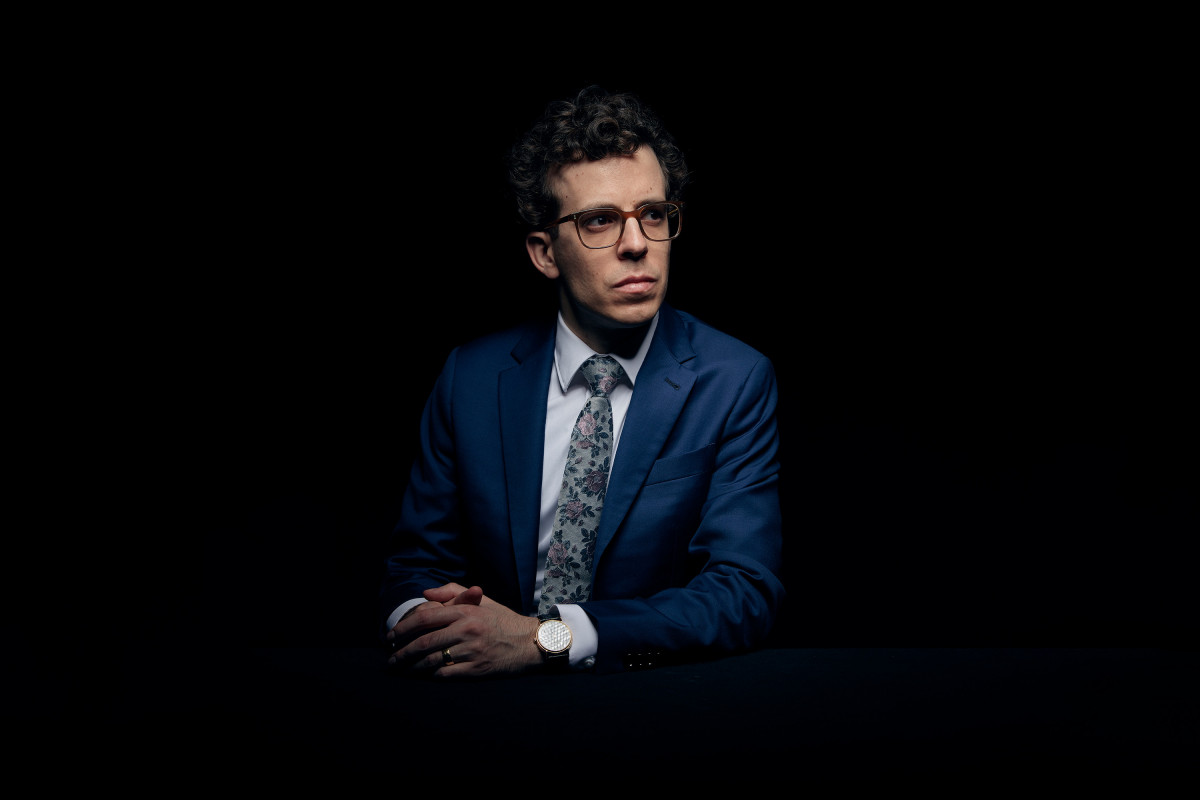 Oded Tzur Quartet (IL/GR/US)
Israeli Jazz Spring 2020
Opus Jazz Club
Featuring:
Oded Tzur - tenor saxophone
Nitai Hershkovits - piano
Petros Klampanis - double bass
Johnathan Blake - drums
"The Coltrane Quartet of the 21st Century" CD Journal, Japan
"A Volcano on the Ocean Floor" Carlo Wolff, Downbeat Magazine, US
"Oded Tzur is one of the great musical thinkers of our time" Wolf Kampmann, DE
"If music has the potential to tell stories, saxophonist Oded Tzur proves himself one of the jazz world's premier storytellers on Translator's Note" Dan Mcclenaghan, All About Jazz, US
"In the way that Coltrane found the deepest possible kinship to religious devotion in a record like A Love Supreme, Tzur is finding a kinship just as deep and just as simple in essence with poetry and storytelling. The result is music of extraordinary power and beauty and, hallelujah, stunning 21st century originality." Jeff Simon, Buffalo News, US
New York City based saxophonist, composer and bandleader, Oded Tzur draws influence from the art of storytelling and explores relationships between ancient and modern musical traditions. His two albums on Enja Records have earned his music the title: "A new type of Swing", and won extraordinary critical acclaim. Tzur's unique language of improvisation takes the listener on a journey many describe as "musical storytelling", and evokes deep contrasts between silent passages and dramatic crescendos. Oded had already been to Opus in 2018, then he had enchanted everyone with his intimate music stories. This time he returns to the club with material from his latest album: Here Be Dragons will be released in the weeks before the concert. This album is the musician's ECM debut and reflects his interest in Indian music as well as his first two albums. Tzur's graceful and fluid tenor sax sound has been influenced by studies with bansuri master Hariprasad Chaurasia, and the concept of raga is subtly embedded in his elegant compositions, played with verve and imagination by his outstanding Israeli-Greek-American jazz group. As DownBeat has observed: "Tzur and his colleagues are definitely on to something." Recorded in June 2019 at Auditorio Stelio Molo in Lugano, and produced by Manfred Eicher, the album was issued on February 14, as Tzur embarks on an international tour.
Tickets are available for 2500 HUF on the spot, online at bmc.jegy.hu,
and at InterTicket Jegypont partners across Hungary.
Table reservations are automatically added during ticket purchase.
For the best dining experience please arrive around 7pm.
We hold reservations until 8pm.
For more information, please call +36 1 216 7894
℗ BMC